The Intangibles That Make You A Rockstar Podcaster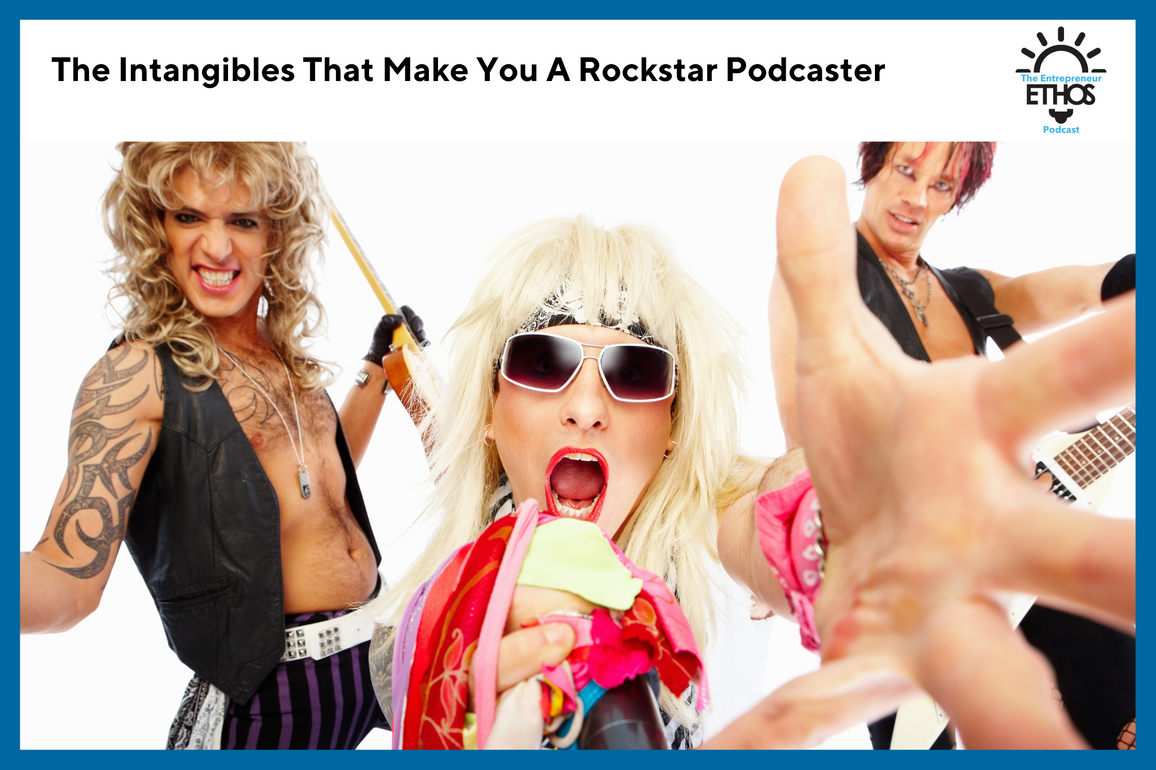 Some advice from podcast guests on how to make being on your show the best it can be.
This bonus episode is an experiment in asynchronous podcasting.
The concept is that guests can record answers to host questions anytime they want, via a SaaS tool called Rumble.Studio.
It's a different way than I normally do the show but I wanted to experiment with it to see how it works.
I think this method of making podcasts has a lot of merit. I'm not going to change the format of my show to this method but for what you're about to here, it makes a ton of sense.
The reason I was inspired to give it a go is because I interviewed the founder of Rumble.Studio, Carl Robinson.
This first episode is the answer to the question:
What are the intangibles that make you want to be on a show?
The answers were super interesting and insightful. If you're a podcaster, this is definitely worth a listen.
The guests on this bonus episode are listed below. Thanks again for helping with this experiment and your awesome insights. I really appreciate it.
01:17 – Asha Wilkerson: Personality and Energy.
01:57 – Swire Ho: Target Audience and Potential Outreach.
02:18 – Roger Nairn: Uniquely Excited and Do Your Homework.
03:10 – Christina Eanes: Professional and Enjoyable.
03:45 – Steve Christensen: Authenticity and Energy.
04:20 – Phillip Hughes: Build a Relationship and Interesting.
05:56 – Tom Schwab: Powerfully Interesting and No Robo Emails.
06:33 – Douglas Kadlecek: Passionate and Make Me Think.
06:55 – Dr. Steve Yacovelli: Exposure and Practice My Story.
07:28 – Cathy Nesbitt: Share my Message and Insights About Myself.
08:02 – David A Conatser: Help Tell Your Story and Expose Your Creative Talents.
08:12 – William Branum: Ask Difficult Questions and Make Me Think.
09:03 – J. Thorn: Warm, Inviting, and Listens.
09:25 – Tejaswi Gautam: Credibility and Visibility.
10:19 – Marvin Raab: Fun and Publicity.
10:35 – Farzad Rashidi: General Popularity and Educate the Audience.
11:40 – Rachel Michelberg: Recommended and Personal Relationships.
12:02 – Brenden Kumarasamy: Find Small Ways to Add Value That Excite People.
12:59 – Grant Faulkner: Professionalism and A Good Experience.
As usual, I also put some of the Actionable Insights I learned from the interviews below.
Actionable Insights
Be excited about your show.
Challenge your guests to think in a way that makes them give unique and interesting answers.
Really want to add value to the listener and the guest.
Make it fun and enjoyable
Let the guest talk. Be interesting in what they have to say and ask follow up questions.
Explore Further
Here is some additional advice from a hosts perspective from Interview Valet. Tom Schwab runs it and you can also hear what he has to say at 05:56 above.