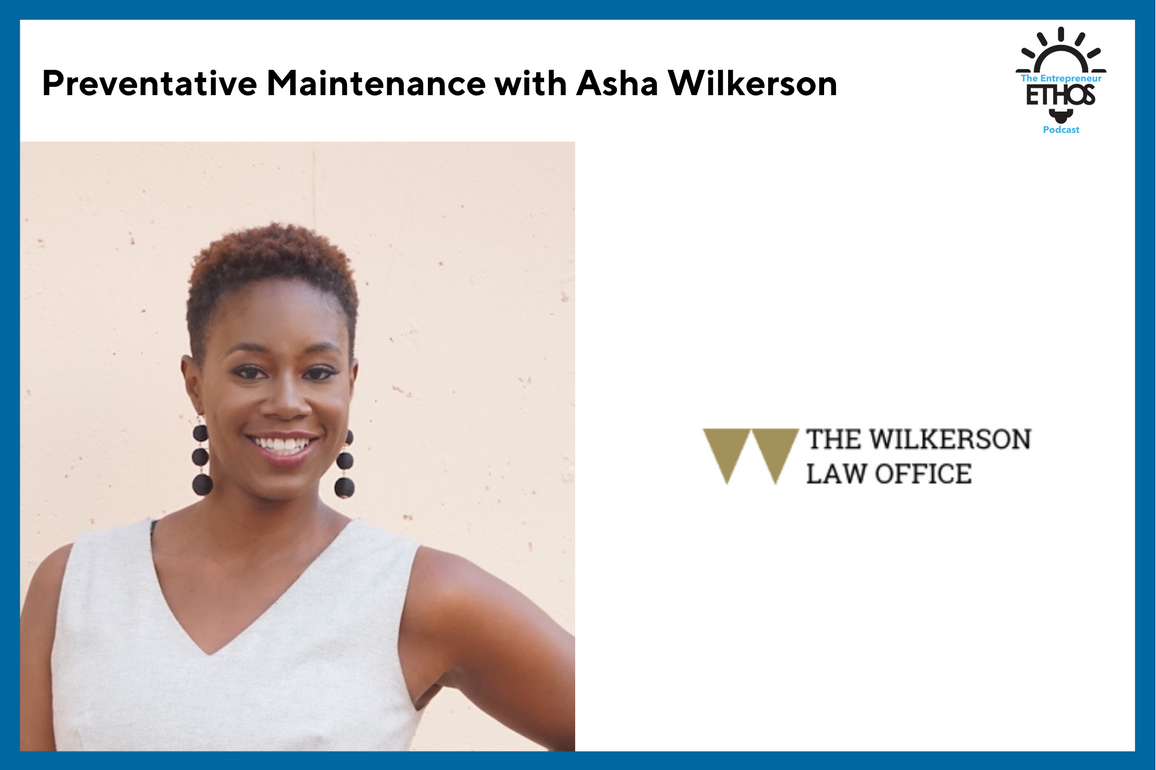 Preventative Maintenance with Asha Wilkerson who Helps Entrepreneurs Navigate the Legal Landscape
Subscribe: Apple Podcasts | Spotify | Stitcher | Overcast
Support the Show. Get the NEW AudioBook!
AudioBook: Audible| Kobo| Authors Direct | Google Play | Apple
Summary
Hey everyone. Stay tuned to the end of the interview where I'll give you some actionable insights that I learned from my guest. These insights are also in the show notes. As always, thanks for listening.
Now on to my guest for today, Asha Wilkerson.
Asha is a lawyer and entrepreneur in the Bay Area who helps people open and run their business. She sees her work as teaching at its heart, and that's what gives her joy. Her mother was in education, and she always saw herself there, too, but then decided to pursue law. She practiced employment law for several years before burning out. She shifted to teaching and running a program for paralegals, and eventually found her way back to practicing law, but this time by combining her love of teaching with helping new entrepreneurs navigate the legal terrain of setting up a business.  
As a legal advisor, Asha has a lot of insight into all sorts of aspects of business. She stresses the importance of forming a legal business entity, no matter how small you are, in order to protect yourself and to be able to access advantages like business loans or taking investment.
Now let's get better together.
Actionable Insights
First things first: form an LLC or corporation. Educate yourself about what's best for your business and consult an attorney about the pros and cons of each.
Stay in your zone - and ask for help and advice from others for those areas that are outside of it. You don't have to figure it all out on your own. Find the right people to mentor you, advise you, and cheer you on.
Embrace change. Don't stick with one path just for the sake of sticking with it. If you feel called to make a turn, don't be afraid to follow it.
Do business with who you feel good about doing business with. This will go a long way toward avoiding expensive and time-consuming litigation in the future.
Links to Explore Further
Keep In Touch
Book or Blog or Twitter or LinkedIn or JSYPR or Story Funnel