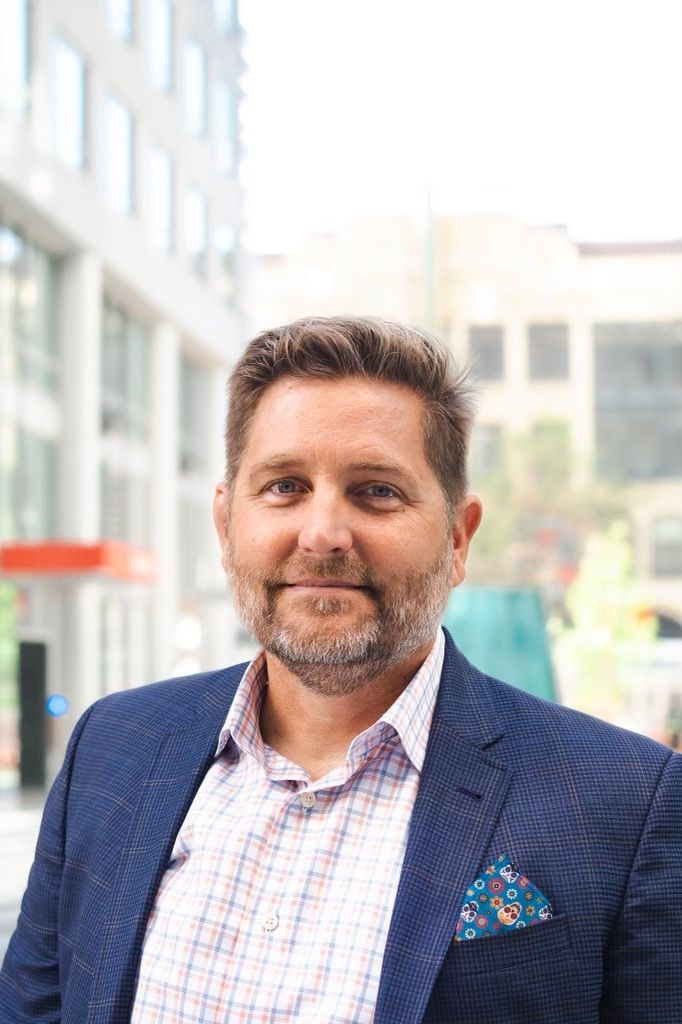 About Jarie
Jarie is an engineer by training and an entrepreneur by nature with over 25 years of bringing innovative solutions to markets such as Bluetooth, USB, RFID, and Semiconductor DNA sequencing. He is currently a partner at JSY PR & Marketing, a full-service PR and Marketing Firm that helps tech startups tell better stories.
His most recent book is The Entrepreneurs Ethos: How to build a more ethical, inclusive, and resilient world. He's also dedicated himself to inspiring and educating the next generation of entrepreneurs on his podcast, The Entrepreneur Ethos Podcast.
Prior to JSY PR & Marketing, he was the co-founder and COO of Lab Sensor Solutions, a digital health company that is applying sensor technology to track the temperature and location of clinical samples to prevent spoilage.
Prior to founding Lab Sensor Solutions, Jarie was at Ion Torrent — a 3rd generation DNA sequencing company that was bought by Life Technologies for $750 Million dollars. Ion Torrent was the first company to productize semiconductor sequencing technology to achieve the $1,000 genome.
Before Ion Torrent, Jarie was founder and VP of R&D for Tagent —  an innovative RFID company that created a breakthrough technology that integrated antennas on silicon to achieve small, compact form factors.
Prior to forming Tagent, Jarie was at Cypress Semiconductor where he was the technical project manager for WirelessUSB — a pioneering new wireless standard that made going wireless as simple as wired USB.
Along with his professional achievements, Jarie is active in his local community. While living in NOPA, he was a board member of the North Panhandle Neighborhood Association (NOPNA) where he served as Recording Secretary, Vice President, and President. During his board service, he was instrumental in the renaissance of Divisadero corridor, improving parks, keeping formula retail out, and improving safety.
Of particular note was Jarie's leadership in making the Bay to Breakers foot race fun for everyone. That effort led to the establishment of the District 5 Neighborhood Action Committee (D5NAC) which continues to help make the race fun, clean, and safe for everyone, including residents. Jarie was also a volunteer and advisor for the Board of Supervisors President London Breed's election campaign and was appointed by her to the Municipal Transportation Agency Citizens' Advisory Council in 2017 till 2019.
He holds an MBA in Technology Management from UOP and a BS in Electrical Engineering from San Jose State University. He is listed as an inventor on over 10 patents and has published six books — The Entrepreneur Ethos,  Frustration Free Technical Management, #ENDURANCE tweet — A Little Nudge to Keep You Going, 7 PR secrets All Founders Should Know, 8 Startup Dilemmas All Founders Will Face, and Business Basics for Entrepreneurs.
You can listen to his thoughts on Entrepreneurship by listening to The Entrepreneur Ethos Podcast and follow him on Twitter @thedailymba.
Social Media
Twitter | LinkedIn | Instagram | Facebook

Questions To Ask
What are some of the most important lessons an entrepreneur can learn?
What motivated you to write The Entrepreneur Ethos?
Why did you start The Entrepreneur Ethos Podcast?
What are some of your daily habits that lead to your success?
Why is it important to write books?
Topics Jarie Can Talk About
Writing Non-Fiction Books
Self-Publishing
Being An Entrepreneur
Raising Money from Investors
Innovation and Invention
Product/Founder/Message Market Fit
Minimum Viable Product
Grief & Loss of a Partner
Entrepreneur Education for Underserved Communities
Storytelling
Story Funnel Launch Flywheel
Podcast I Have Been On
Places I Have Been Published or Interviewed