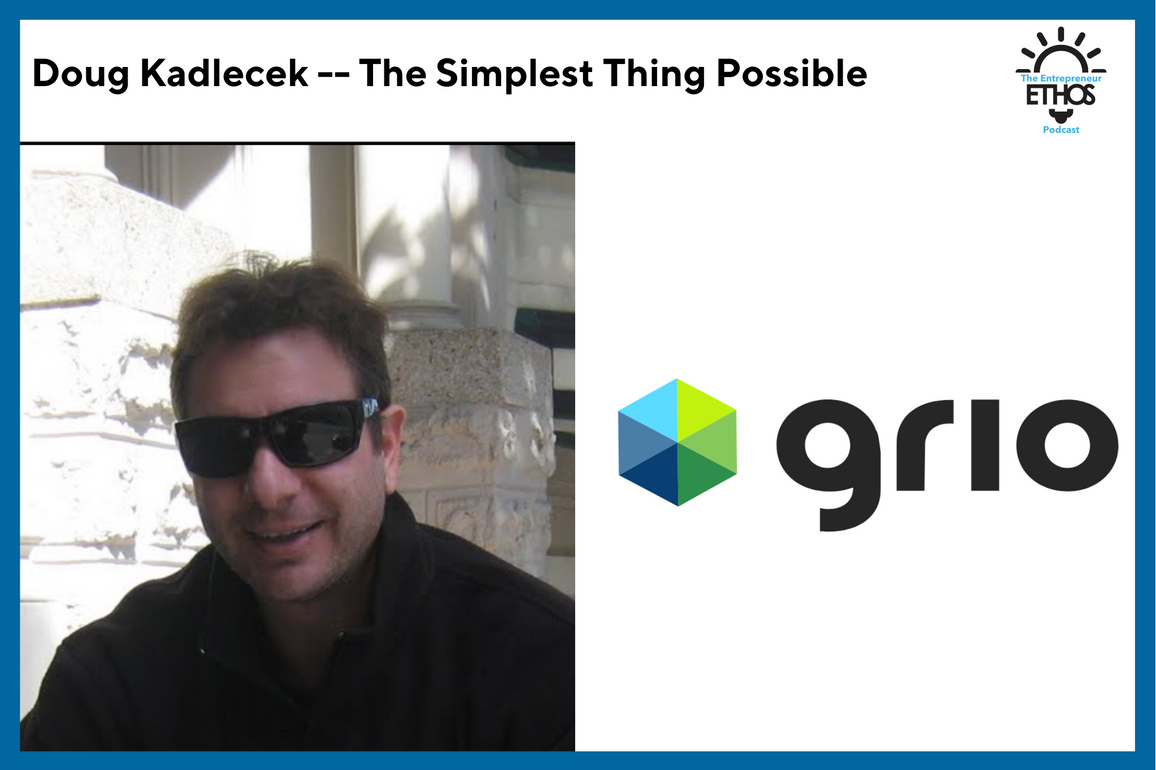 "Start with the Simplest Thing Possible:" Grio's Doug Kadlecek and How To Build Better Software
Subscribe: Apple Podcasts | Spotify | Stitcher | Overcast

Support the Show. Get the NEW AudioBook!

AudioBook: Audible| Kobo| Authors Direct | Google Play | Apple
Summary
Hey everyone. I wanted to jump in quickly let you know about the release of the audio version of my book, The Entrepreneur Ethos, narrated by David A. Conatser. If you want to support the show, you can buy it wherever audiobooks are sold. Links are also in the show notes.
Now on to my guest for today Doug Kadlecek, CEO of software development company GRIO.
Doug grew up in Silicon Valley and was drawn to programming and computers when he was young. In college, he shifted to an interest in biology and he became a biological researcher. Eventually, he found his way back to software programming, joining the programming team at a company where he worked. This gave him a unique understanding of the programs he was working on needed to do for the researchers. His focus ever since has been making sure the programs he builds work for the people who use them.
Doug's worked at several companies as a software engineer, leading teams to develop programs. Twelve years ago he and some of his colleagues took the leap and founded Grio.
Grio focuses on developing software for the Internet of Things (IoT), a growing segment of the industry that connects the things we use in our daily lives to the internet.
Doug's approach is to keep things as simple as possible. He develops by iteration, having users test products, and fine-tuning the programs until they work well. He approaches sales with a similar attitude of curiosity: take an interest in a potential client's problem and figure out a way you can help.
Now let's get better together.
Actions to Try or Advice to Take
Kadlecek talks about keeping things as simple as possible and only adding complexity as it's needed. Whether it's building a product or building a business, start simple.
Kadlecek, who does marketing and sales for Grio, approaches sales like an engineer, finding out what the problem is and getting interested in how to solve it.
Test, iterate and retry. Getting user feedback and adjusting is a key part of producing a quality product.
Links to Explore Further
Keep In Touch