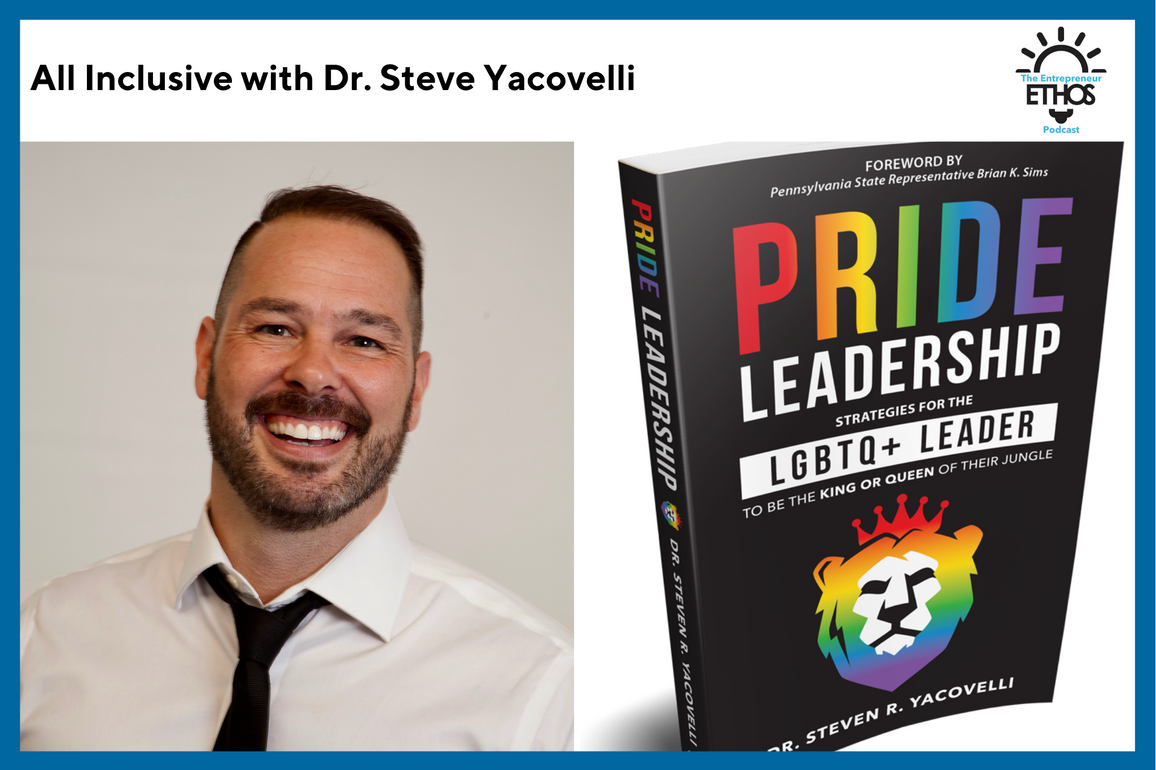 All-inclusive with Dr. Steve Yacovelli, the gay leadership dude.
Subscribe: Apple Podcasts | Spotify | Stitcher | Overcast
Support the Show. Get the NEW AudioBook!
AudioBook: Audible| Kobo| Authors Direct | Google Play | Apple
Summary
Hey everyone. I'm trying something new based on your feedback. Stay turned to the end of the interview where I'll give you some actionable insights that I learned from my guest. These insights are also in the show notes. As always, thanks for listening.
Now on to my guest today, Dr. Steve Yacovelli, the "gay leadership dude."
Steve started out in and quickly left academia, moving to doing training and communications work for corporations, including Disney. It was while he was working for Disney he started a side business with a coworker that eventually morphed into his full-time business, Top Dog Learning Group. A meeting with a publisher prompted him to write and publish a book on leadership for the gay community, in the process taking on the moniker "the gay leadership dude."
Steve provides training for leaders in corporations and large nonprofits to be better communicators, with a focus on fostering a more inclusive environment. He explains how anyone starting a business should give some thought to their core values so that you can then articulate those values to the people you work with, be they employees, partners, or customers. These values also can provide guidance for navigating difficult situations. He also urges the people he works with to purposely put themselves in uncomfortable situations where they will interact with people different from themselves. Among the many other recommendations Steve offers, he drives home the point that above all, empathy for others, no matter what their position or situation, should be paramount.
Now let's get better together.
Actionable Insights
I asked Dr. Steve what his advice is for new entrepreneurs. Here are some takeaways:
Take some time to look at the big picture. This will help you articulate your values. Where do you want to go? Who do you want to serve? What impact do you want to have?
Learn how to effectively market yourself. Start small: write a blog, be a podcast guest, or give presentations. Focus on being of service and making connections.
The secret to leadership? Trust. Work on building and earning the trust of others who will then want to work with and for you.
Have empathy for others and try and see things from other perspectives.
Links to Explore Further
Keep In Touch
Book or Blog or Twitter or LinkedIn or JSYPR or Story Funnel