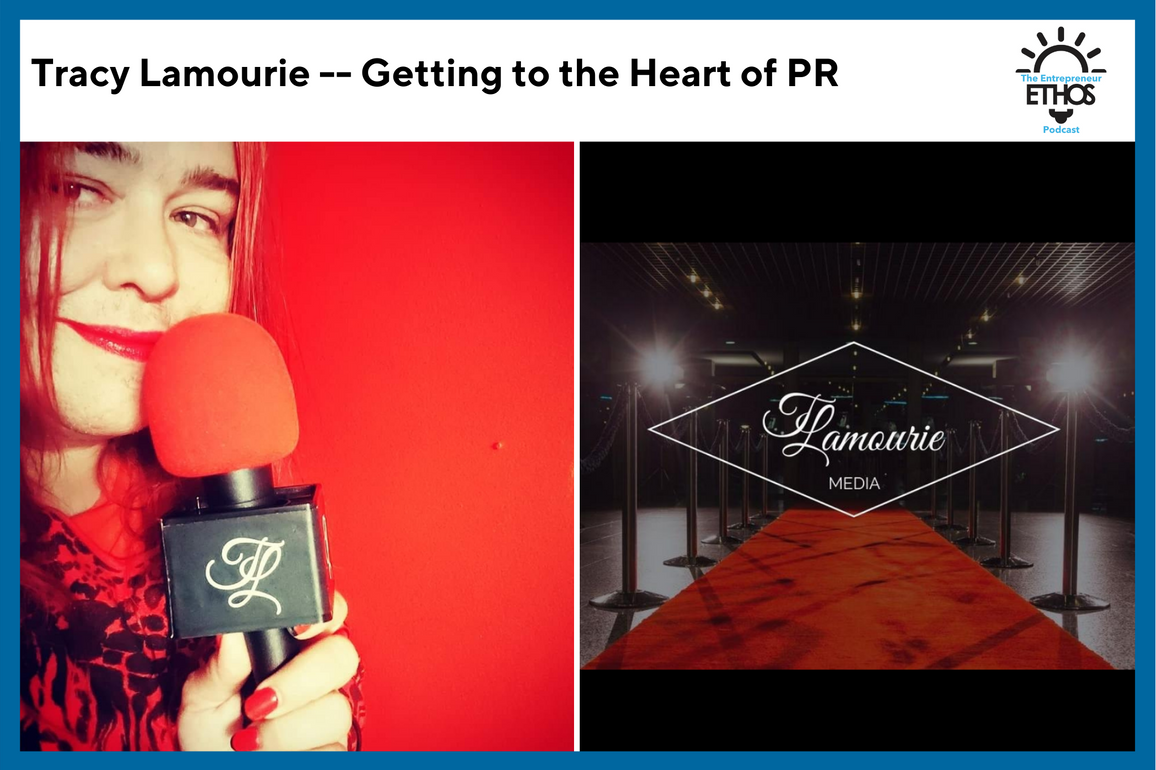 Getting to the Heart of PR: A Conversation with Tracy Lamourie
Subscribe: Apple Podcasts | Spotify | Stitcher | Overcast
Support the Show. Get the NEW AudioBook!
AudioBook: Audible| Kobo| Authors Direct | Google Play | Apple
Summary
Hey everyone. I wanted to quickly let you know about the release of the audio version of my book, The Entrepreneur Ethos, narrated by David A. Conatser. If you want to support the show, you can buy it wherever audiobooks are sold. Links are also in the show notes.
Now on to my guest today, Tracy Lamourie of Lamourie Media.
Tracy's beginning as a publicist was through her activism alongside her husband. Together they worked on a campaign demanding for the release of Jimmy Dennis, who was found innocent in 2017 after being in prison for over 25 years. They managed to bring international attention to the campaign, and Tracy realized she could use her skills to start her own business. She began as a freelancer and eventually made a name for herself, ultimately becoming Lamourie Media, with her husband as cofounder and COO.
Like many business owners, Tracy found herself losing a lot of clients when covid hit, but she quickly managed to recover, finding other ways to do the work she does and help her clients gain exposure.
Tracy and I talked about the challenges of being in public relations and of explaining its value, especially to entrepreneurs. Tracy stresses the importance of trusting in the PR person you hire because it's their expertise and connections you're hiring. Going for the "low-hanging fruit" is not a waste of time; it can inevitably lead to something bigger.

Now let's get better together.
Actions to Try or Advice to Take

If you're a an entrepreneur, here's what you need to know about public relations:

It's common to want to know what results you'll see when doing public relations or hiring a publicist, but often the value is unquantifiable. Find someone who has helped others succeed, then trust their expertise.
When seeking publicity, don't scoff at the smaller markets. You need to start small and slowly build, just as you do in other parts of your business.
If you're looking for someplace to pitch your business, Lamourie recommends that you first come up with your story, then study the markets you want to get into. Does this show or publication run the type of story you're offering? Make sure you understand what they're looking for and how what you have to say might fit.
Links to Explore Further
Keep In Touch
Book or Blog or Twitter or LinkedIn or JSYPR or Story Funnel