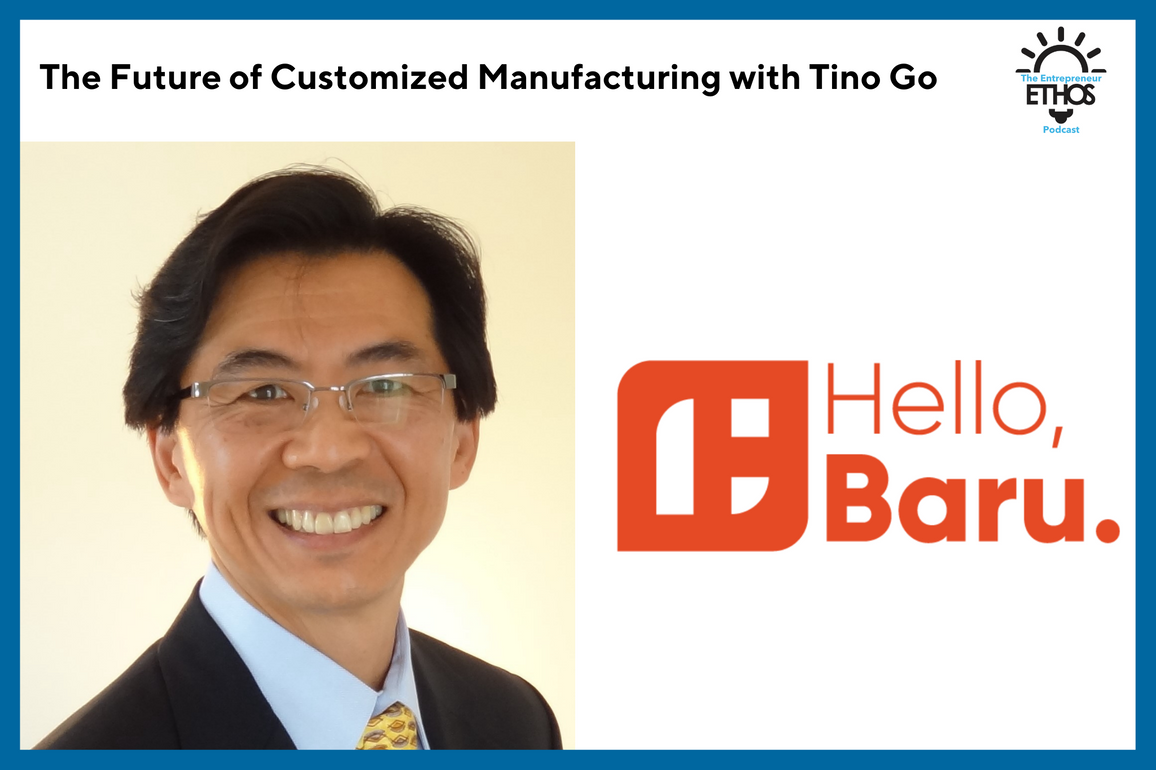 The Future of Customized Manufacturing with Tino Go
Subscribe: Apple Podcasts | Spotify | Stitcher | Overcast
Support the Show. Get the NEW AudioBook!
AudioBook: Audible| Kobo| Authors Direct | Google Play | Apple
Summary
Hey everyone. Stay tuned to the end of the interview where I'll give you some actionable insights that I learned from my guest. These insights are also in the show notes. As always, thanks for listening.

Now on to my guest for today, Tino Go, CEO of Baru, a company that enables customization of furniture while reducing inefficiencies in the manufacturing process.

The idea for Baru was formed when Tino was trying to find a bookcase in 2014. Not finding what he wanted, he researched customization, which, he discovered, is a "medieval" process. Tino, who has a background in operations logistics and corporate finance, sought out a more efficient route to customizing furniture. The result is a digital platform that enables customers - whether individuals or businesses - to put in an order directly to a local manufacturer. The process is a win for manufacturers since, as Tino explains, furniture manufacturer machines generally sit idle for much of the day. By enabling this type of customization, shipping and packaging costs are reduced as well as easing the complexity of putting together a customized order.

Baru currently offers furniture customization in 22 regions in the United States. Customers must live within an hour of the manufacturer in order to make the shipping cost effective, so  Baru is working on expanding. Tino also plans to eventually offer customizable kitchen cabinets, recognizing these are in high demand right now.

Now, let's get better together.
Actionable Insights
Go encourages aspiring entrepreneurs to ask themselves the following questions:
Ask yourself if you really love doing what you are building a business around.
Use the five why's, a questioning technique developed by a leader at Toyota to dig deeper and help prevent problems.
If you're convinced you can survive the challenges, continue to test the data as you go to see if it's truly viable, because ultimately it's about whether or not you can make a profit.
Links to Explore Further
Keep In Touch