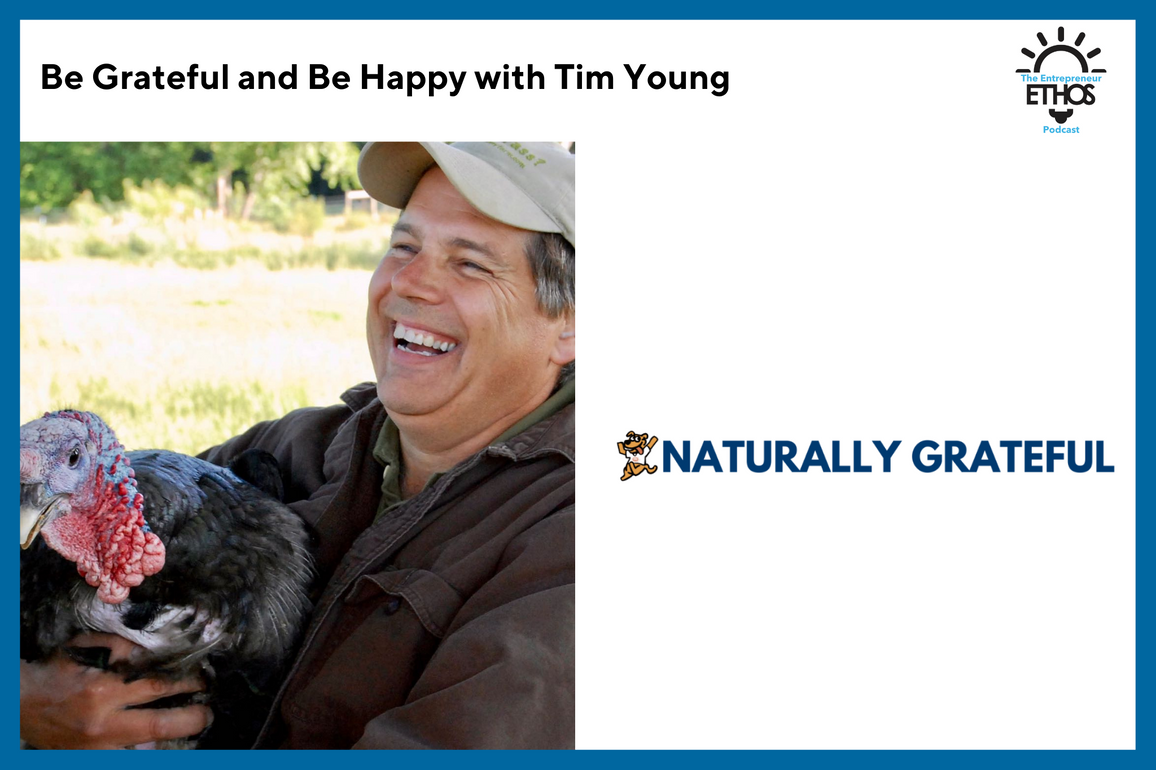 Be Grateful and Be Happy with Tim Young
Subscribe: Apple Podcasts | Spotify | Stitcher | Overcast
Support the Show. Get the NEW AudioBook!
AudioBook: Audible| Kobo| Authors Direct | Google Play | Apple
Summary
Hey everyone. As Always, Stay tuned to the end of the interview where I'll give you some actionable insights that I learned from my guest. These insights are also in the show notes. As always, thanks for listening.

Now on to my guest for today, Tim Young, CEO of Naturally Grateful, Small Farm Nation, and Techmar Communications and author of several books, including Accidental Farmers and Start Prepping.

Tim first built a career in marketing, first as a division head for a Fortune 500 company and then as founder and CEO of his own marketing services firm for tech companies. After 22 years, though, he realized he had a longing to do something else, and finally settled on trying his hand at farming. He and his wife bought land in Georgia and started a livestock farm; Tim even learned to make artisan cheese and earned awards for it. But when he and his wife had their daughter, they decided they wanted to have more time to focus on her. They scaled back, turning to homesteading and homeschooling.

Tim describes how he and his daughter have a daily practice of writing something they are grateful for on a gratitude tree. It was one day after doing this, when Tim and daughter began talking about ideas for a business as a learning project, that they came up with the idea of an apparel company featuring slogans about gratitude. That grew into the family-run company they now call Naturally Grateful.


Now, let's get better together.
Actionable Insights
Practice gratitude. Nothing can help lift your spirits and give you perspective like stopping and reflecting on what you have to be grateful for.
Ask, what will make you happy? Any project you embark on should be in service of making yourself happy, Tim says.
Embrace the chaos - and be prepared. Young shows how, as a "chaos creator" entrepreneur, it's important to jump in and take risks. At the same time, he advises looking ahead and being prepared for what may come that is out of your control. Work on becoming both resilient and self-sufficient.
Links to Explore Further
Keep In Touch