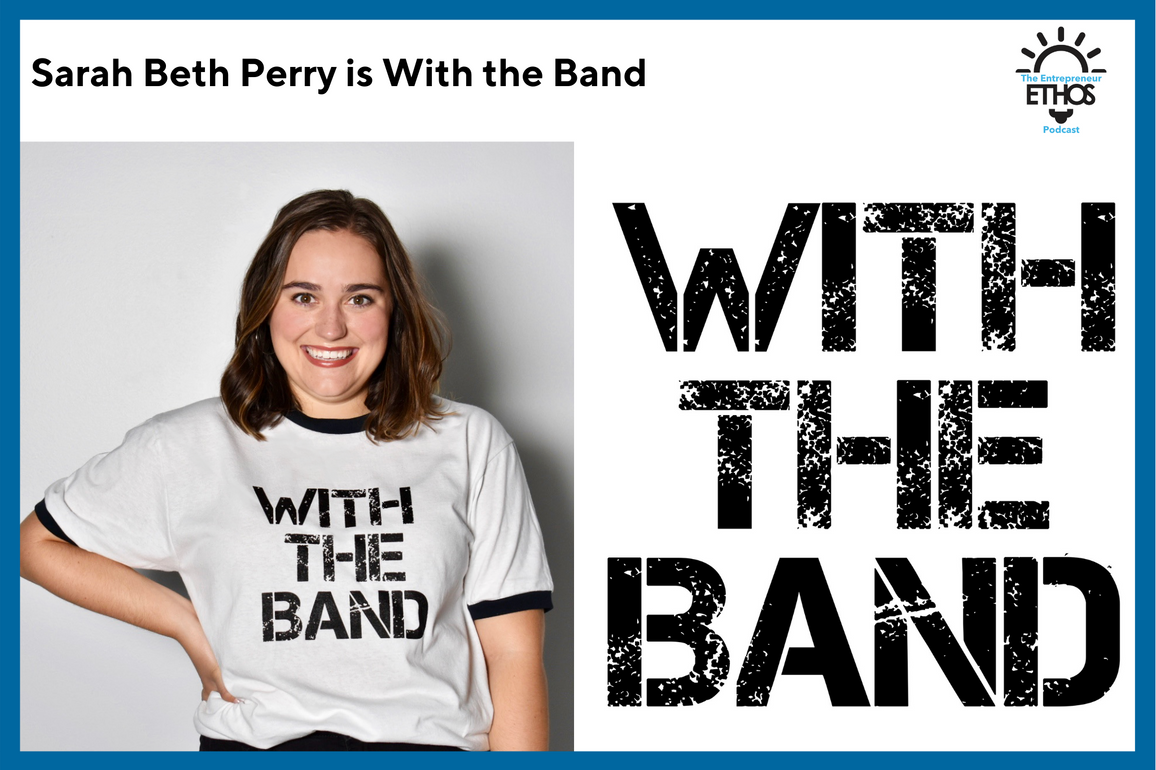 Bringing Musicians and Fans Together: Sarah Beth Perry is With the Band
Subscribe: Apple Podcasts | Spotify | Stitcher | Overcast
Support the Show. Get the NEW AudioBook!
AudioBook: Audible| Kobo| Authors Direct | Google Play | Apple
Summary
Hey everyone. I'm trying something new based on your feedback. Stay turned to the end of the interview where I'll give you some actionable insights that I learned from the interview. These insights are also in the show notes. As always, thanks for listening.
Now on to my guest today, Sarah Beth Perry, founder of With the Band.
Sarah Beth grew up in Nashville surrounded by people in music, so the music industry seemed a natural fit. She recalls going to shows and fan events for bands that she and her sister followed and being disappointed that there was little engagement with the actual artists. When she went to college to prepare for a career in the music industry, she decided she wanted to be part of improving fan engagement. While still a student Sarah Beth hatched an idea and won a pitch contest. She went on to participate in many pitch contests, eventually winning enough money to start her company, With the Band.
With the Band started out as an app that helps plan activities to foster deeper fan engagement, such as having fans create a rainbow during one show. When the pandemic shut down live shows, Sarah Beth went to work figuring out alternative ways for artists and fans to connect online, looking at what the existing tools lacked and developing a platform that filled the needs of fans and artists alike. In particular to help fans feel a part of something bigger. She looks forward to using the tools she's developed over the past year to bring to live shows when they eventually come back while continuing to foster engagement in the virtual world.
Now let's get better together.
Actionable Insights
Perry's already learned some key lessons as a young entrepreneur, including:
You can't do it alone. She talked to as many people as she could find and has a circle of trusted advisors. But, she says, "you don't have to do everything people tell you to do."
Do your research. Perry spent time researching the industry and what was out there before she honed in on what was needed and missing.
Go inward. Perry talks about how she's had to "dive deep" to figure out how to support herself to give her the strength and courage to reach out and persist; she's also thinking through her options of where she might eventually want to go with the company.
Links to Explore Further
Keep In Touch
Book or Blog or Twitter or LinkedIn or JSYPR or Story Funnel