Patrick Frank and George Kramb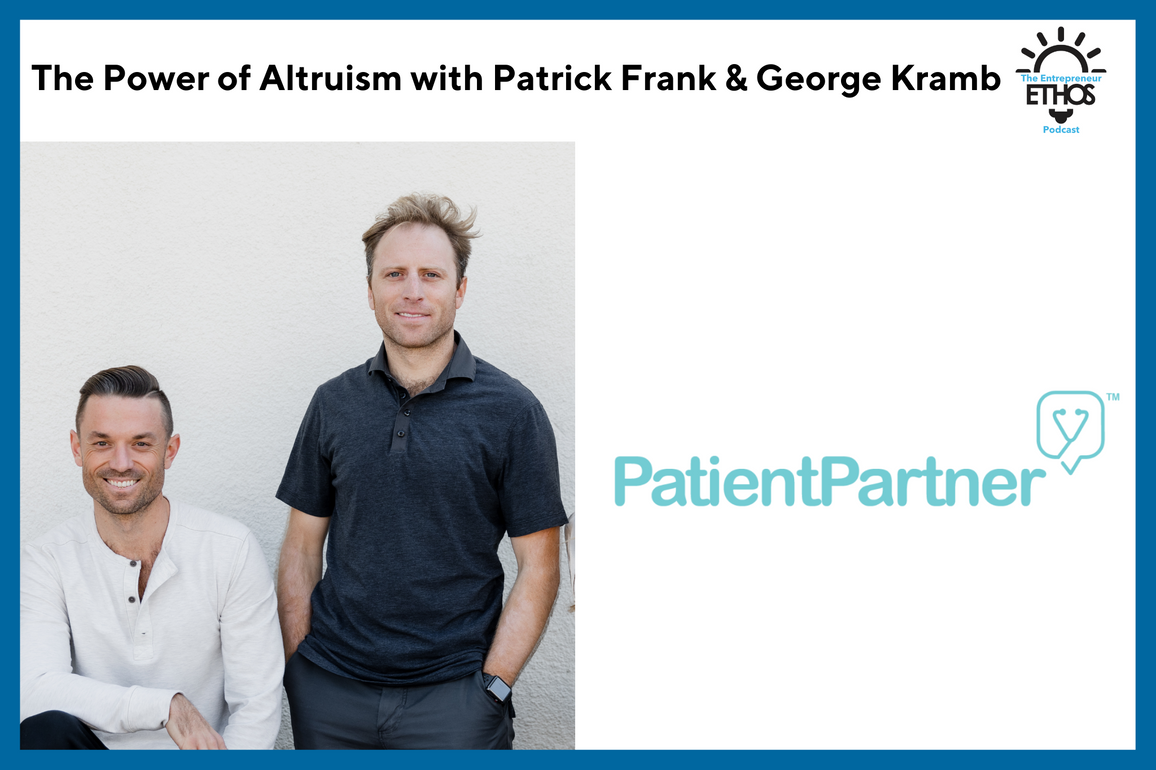 The Power of Altruism: Patrick Frank, George Kramb, and Patient Partner
Subscribe: Apple Podcasts | Spotify | Stitcher | Overcast

Support the Show. Get the NEW AudioBook!

AudioBook: Audible| Kobo| Authors Direct | Google Play | Apple
Summary
Hey everyone. Stay tuned to the end of the interview where I'll give you some actionable insights that I learned from my guest. These insights are also in the show notes. As always, thanks for listening.

Now on to today's guests, Patrick Frank and George Kramb, cofounders of a new digital healthcare solution, Patient Partner.

Patrick and George have been friends since second grade. They pursued separate careers but came together to start Patient Partner. George had a successful career as a medical device representative and Patrick has worked in a variety of industries developing consumer technologies.

After seeing a patient struggle with questions and concerns before an operation, then seeing how a postoperative patient was afterwards, George suggested putting them together so the more experienced patient could offer advice and insights. He went to Patrick and asked how they might implement a system where patients could be matched up with mentors to help them through their procedures. That's how Patient Partner was born.

Patient Partner matches up patients with mentors and physicians in their area and also helps them determine insurance coverage. While it has not been around very long, the two friends are finding much interest in the platform, with patients frequently coming back to volunteer to be mentors. They also saw firsthand with a family member how well the program has worked.

George and Patrick credit their successful working relationship to a long history with each other, knowing each other's styles and attitudes, and trusting that the other won't give up. These qualities more than anything else, they believe, help them to continue to effectively run and grow the business together.

Now let's get better together.
Actionable Insights
If you are committed to your idea, ignore the naysayers. "Everyone's going to tell you not to do it." Tune those voices out.
Surround yourself with people who also believe in your dream and will push you to do better.
The one most important thing? Take action. Mistakes are inevitable, but you'll learn from your mistakes, and eventually, you'll get there.
Links to Explore Further
Keep In Touch
Book or Blog or Twitter or LinkedIn or JSYPR or Story Funnel