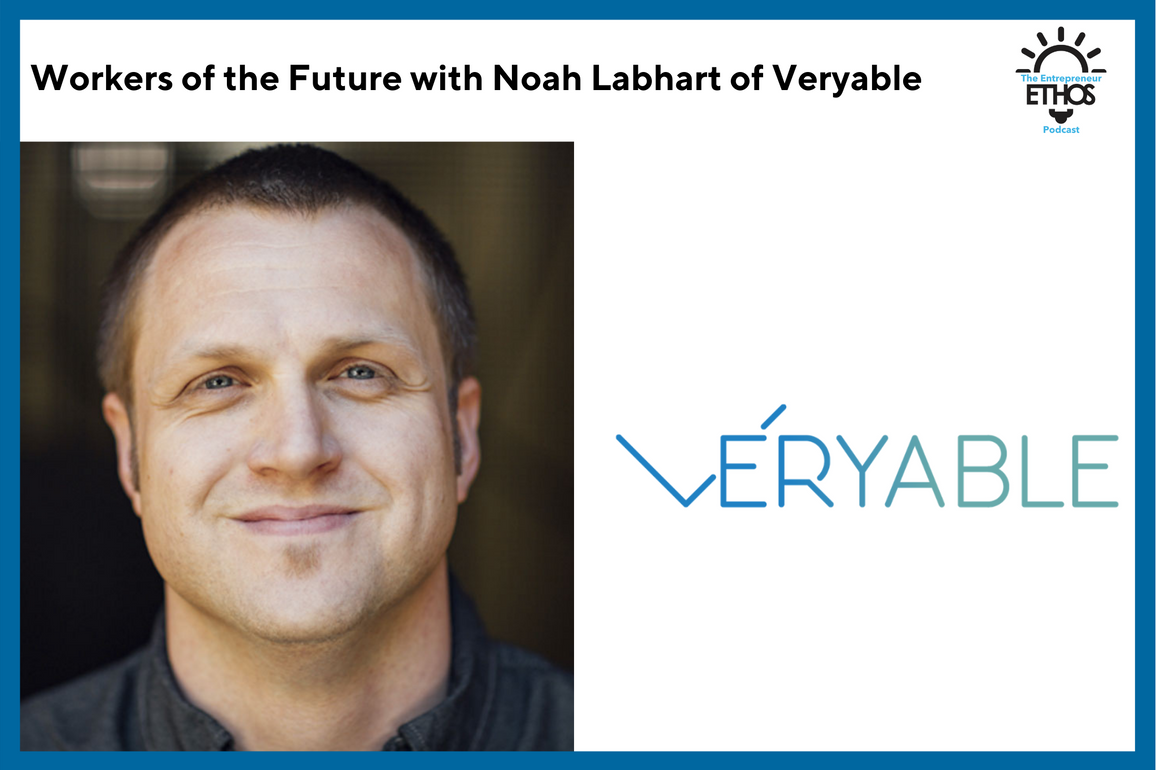 Workers of the Future with Noah Labhart and Veryable and Code Story
Subscribe: Apple Podcasts | Spotify | Stitcher | Overcast
Support the Show. Get the NEW AudioBook!
AudioBook: Audible| Kobo| Authors Direct | Google Play | Apple
Summary
Hey everyone. Stay turned to the end of the interview where I'll give you some actionable insights that I learned from my guest. These insights are also in the show notes. As always, thanks for listening.
Now on to my guest today, Noah Labhart, cofounder of Veryable and host of the podcast Code Story.
Noah graduated from Texas A&M with degrees in math and computer science. He worked for years at Alcon Labs in Fort Worth while also playing in a rock band. After earning an MBA, he started to "get the itch" to build his own company, but didn't have a specific idea about what to do. It was his cofounder, Michael Kinder who brought the idea that would eventually become Veryable.
Veryable is a unique platform that offers on-demand labor solutions for manufacturing companies and warehouses. Companies can contract workers as they need them, and workers can find work that is more flexible than traditional manufacturing jobs. Noah sees the platform as part of a larger vision where manufacturing has seen the downside of outsourcing and is also working with software that is more integrated and universal. He can see it eventually becoming linked to other new developments like on-demand warehouses for e-commerce businesses.
In his podcast Code Story, Noah interviews tech innovators to bring to light the stories behind their ideas and how they came to fruition.
Now let's get better together.
Actionable Insights

Noah's advice for anyone aspiring to start their own business? "Just do it." His only regret is that he didn't start building his own business sooner.
Even if you fail or things don't work out as you expect, the experience of learning and doing better next time can be very satisfying.
Don't dismiss the traditional blue-collar work ethic of putting the hours in and doing the hard work, no matter what kind of work you're doing. The discipline of hard work matters.
Links to Explore Further
Keep In Touch
Book or Blog or Twitter or LinkedIn or JSYPR or Story Funnel