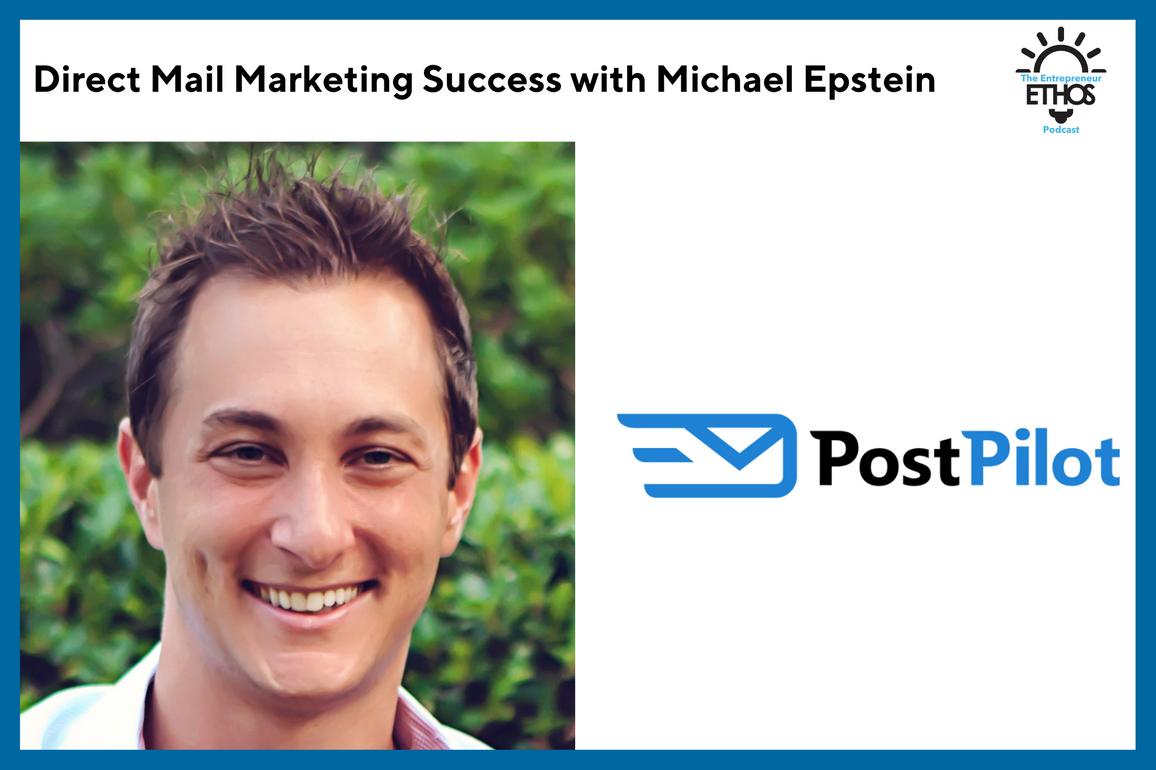 Direct Mail Marketing with Michael Epstein of PostPilot
Subscribe: Apple Podcasts | Spotify | Stitcher | Overcast

Support the Show. Get the NEW AudioBook!

AudioBook: Audible| Kobo| Authors Direct | Google Play | Apple
Summary
Hey everyone. Stay tuned to the end of the interview where I'll give you some actionable insights that I learned from my guest. These insights are also in the show notes. As always, thanks for listening.

Now on to my guest for today, Michael Epstein, principal at PostPilot, a marketing company that's helping e-commerce use direct mail to scale their businesses.
Michael has years of experience in digital marketing, having worked with a variety of big companies. In many of them, though, direct mail was always part of the equation. What he and the founder of PostPilot realized was that there needed to be a way for e-commerce to use direct mail more efficiently. Currently the company offers postcard campaigns for e-commerce companies to encourage customer retention and loyalty.
Michael explains how direct mail can be part of a company's strategy to retail customers who are inundated with emails and online advertising. Direct mail allows a brand to reach out in a more personalized way, and it's an approach that's been reliably successful. They are now working on developing more tools to help businesses scale while retaining personalized outreach strategies.
Now, let's get better together.
Actionable Insights
Don't discount the importance of customers who have already bought from you; be creative in figuring out ways to reach out to them. By developing a strategy to keep customers, not just attract them, you'll get ahead of the competition.
The advantage of using direct mail? Postal charges are the same, whether it's holiday season or whether you're mailing to a specific demographic or not. While direct mail can be more expensive than email, when done right, it can be more effective.
If you're wondering if you should make the jump into entrepreneurship, ask yourself: If not now, when? Michael says that we can always find an excuse, so in most cases, the time is now. And if you fail? It's all part of the learning process.
Links to Explore Further
Keep In Touch
Book or Blog or Twitter or LinkedIn or JSYPR or The Story Funnel