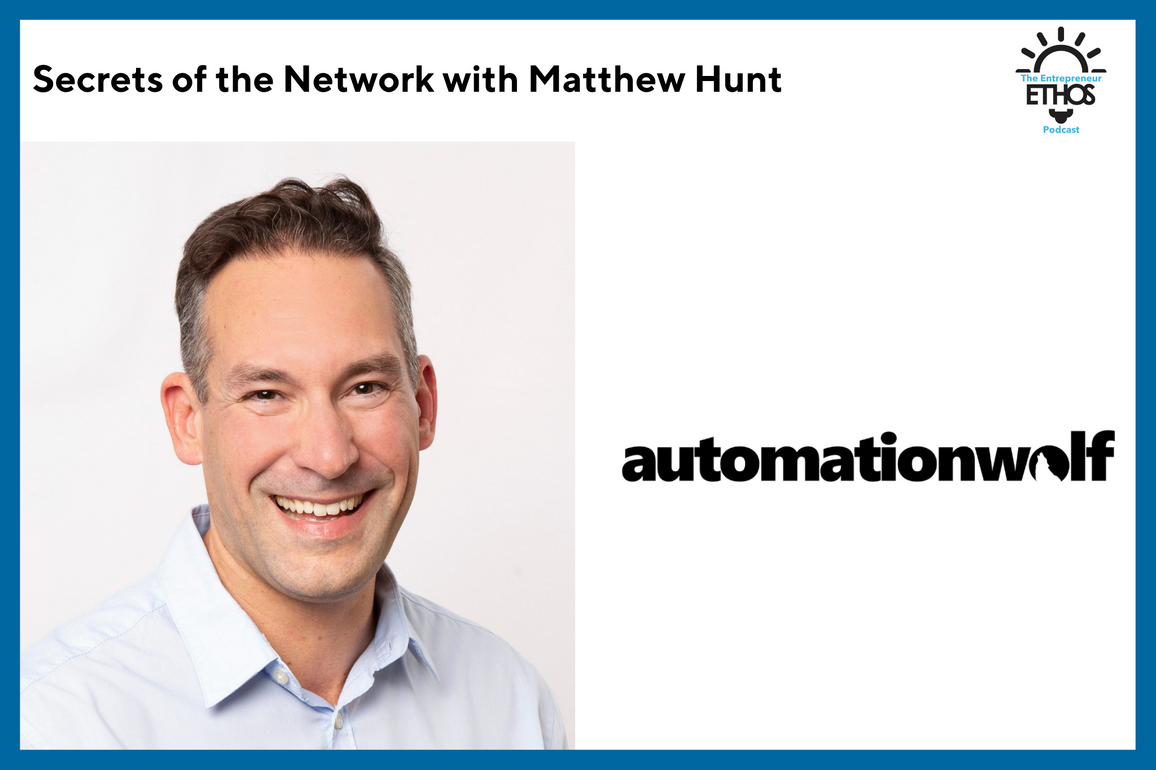 Secrets of the Network with Matthew Hunt of AutomationWolf
Subscribe: Apple Podcasts | Spotify | Stitcher | Overcast

Support the Show. Get the AudioBook!

AudioBook: Audible| Kobo| Authors Direct | Google Play | Apple
Summary
Hey everyone. Stay tuned to the end of the interview where I'll give you some actionable insights that I learned from my guest. These insights are also in the show notes. As always, thanks for listening.

Now on to my guest for today, Matthew Hunt, founder and CEO of AutomationWolf, which helps B2B businesses increase leads through strategic content.
Matthew founded AutomationWolf after selling his previous marketing company and taking some time off to decide what he wanted to do next. Ultimately he focused on trying to solve the problem of how to help businesses and entrepreneurs leverage their time with more impact while also building their network. The result? He developed a strategy for creating a month of LinkedIn content in 1 ½ hours.
Matthew drives home the point that success in business comes about from building relationships and creating community by earning trust. Ultimately, sales and marketing should be a long game, but one that can be done with minimal time and money while making a big impact. Matthew thinks of marketing as happening in three tiers: one, through short-from content, two, through long-form content, where you demonstrate your skills, and third, through a controlled form, where you provide the structure to engage with potential clients and build relationships. Matthew shares his own unique networking strategy for bringing people together and sharing ideas.
Now, let's get better together.
Actionable Insights
You don't need a big advertising budget to sell, nor do you need to rely solely on referrals. Instead, focus on ways to build relationships and community by offering help, being of service, and providing spaces where people can problem-solve together.
Encourage input from team members who may be low in rank but may be able to provide perspective and ideas that might otherwise be overlooked or unheard.
Matthew encourages entrepreneurs to focus on being of service by posting thoughtful comments and content in social media instead of engaging in cold outreach strategies: get yourself seen by having something valuable to offer.
Links to Explore Further
Keep In Touch