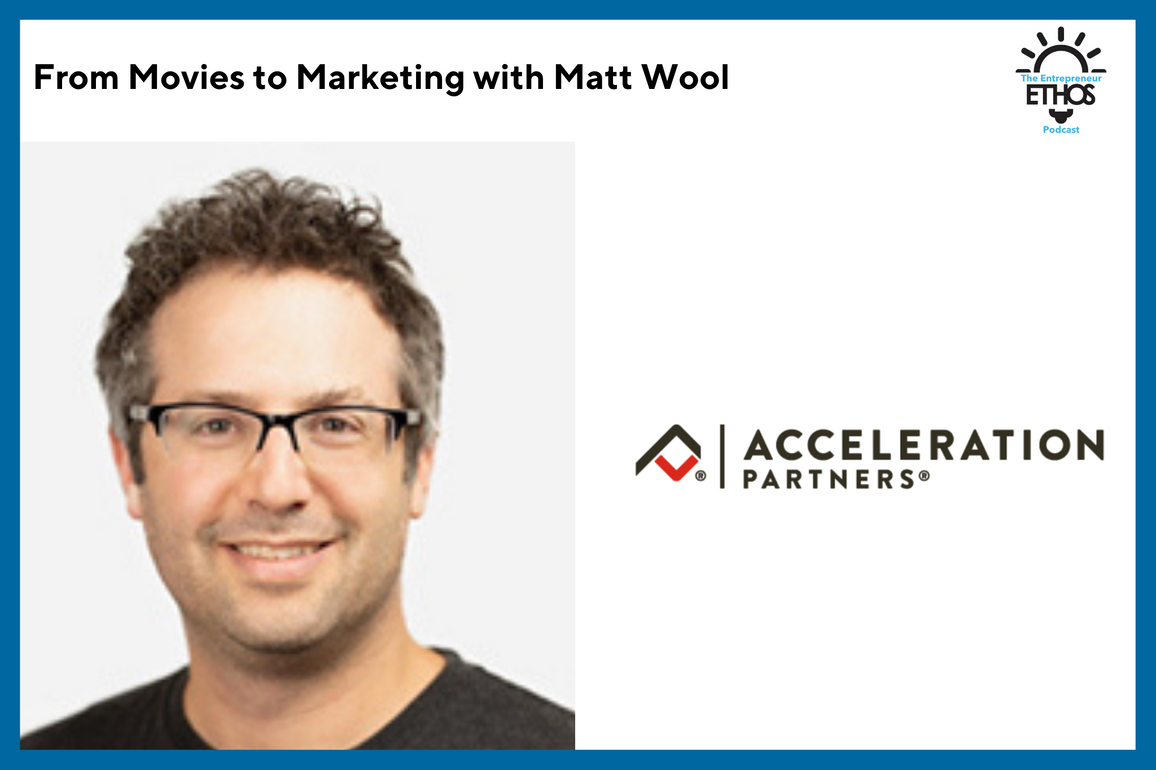 From Movies to Marketing with Matt Wool and Acceleration Partners
Subscribe: Apple Podcasts | Spotify | Stitcher | Overcast

Support the Show. Get the AudioBook!

AudioBook: Audible| Kobo| Authors Direct | Google Play | Apple
Summary
Hey everyone. Stay tuned to the end of the interview where I'll give you some actionable insights that I learned from my guest. These insights are also in the show notes. As always, thanks for listening.

Now on to my guest for today, Matt Wool, CEO of Acceleration Partners and coauthor of the book Moving to Outcomes.
Matt started out working in the movie business, first working on story development then moving into the business side. He realized he liked to make sense of things, to pull together disparate strands and implementing structure and order to them. He left the film industry to go to business school, where he met and worked with the entrepreneur Robert Glazer. After business school and some years working at other companies, he returned to working with Glazer, eventually moving up in Acceleration Partners to becoming CEO.
In Acceleration Partners, Matt works on helping businesses grow by building relationships. He helps them set up affiliate, influencer, and other similar types of programs. Once established, businesses can expect to see 10 to 15% of their online sales come from affiliate partnerships. In order for a company to benefit from affiliate marketing, they need a good site and good conversion rates in order to maintain the partnership. Matt also explains why selling products through Amazon can be a major problem when trying to pursue successful partnerships.
Now, let's get better together.
Actionable Insights
One major benefit of using partnerships is that, unlike paying for ads, the business gets to set the price. You offer a particular percentage in commission, for example, and this number can change as your needs change.
Interested in exploring affiliate marketing for your business? It's all about relationship-building, which is a long-term growth strategy. It's not a quick fix. If you're a startup doing under $5 million, Matt recommends starting with between 10 and 20 partners.
Having a good website and good conversion funnels are two must-haves for affiliate marketing to work. Just as important, of course, is having a product or service people want and others will want to recommend.

Links to Explore Further
Keep In Touch