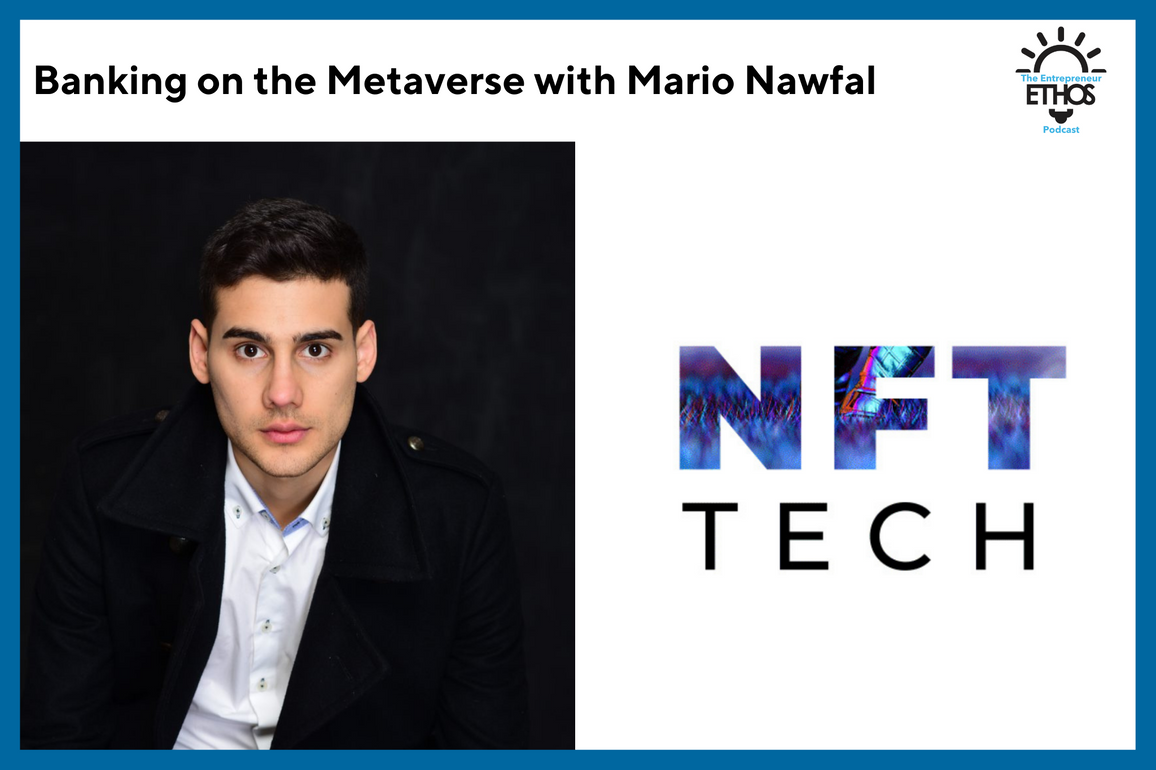 Banking on the Metaverse with Mario Nawfal
Subscribe: Apple Podcasts | Spotify | Stitcher | Overcast
Support the Show. Get the NEW AudioBook!
AudioBook: Audible| Kobo| Authors Direct | Google Play | Apple
Summary
Hey everyone. Stay tuned to the end of the interview where I'll give you some actionable insights that I learned from my guest. These insights are also in the show notes. As always, thanks for listening.
Now on to my guest for today, Mario Nawfal, founder of NFT Technologies.
Mario may not have the "Midas touch" but he's certainly discovered some of the secrets of growing successful businesses. He started out selling blenders by knocking on doors in 2012. There he honed his skills in how to effectively walk potential customers through a sales funnel, from getting their attention, having them try the product, then selling it. His company hit seven figures in the first year, and grew exponentially from there. He believes one of the keys to success is timing. That doesn't mean everything he's tried has been a phenomenal success; he's had some failures too. Four years after launching his first business, Mario started GoGlobal, the precursor to what is now the Athena Group, a consulting services group that helps companies scale and grow.
Mario's latest venture, NFT Technologies, is now getting ready to go public, the first of its kind to do so. NFT invests in and creates businesses in the metaverse space that specialize in cryptocurrency and NFTs (non-fungible tokens). The metaverse, he explains, is an alternate digital reality space, with huge potential for growth. The metaverse now is what the internet was to the 1990s. Mario sees huge potential in this space over the long term.
Now, let's get better together.
Actionable Insights
Mario advises trying a lot of different things until you find what works.
Good timing is one of the most critical predictors of success. Mario relies a lot on studies and evidence - the facts - when he's making decisions; this type of research can also help figuring out what might be timely.
When asking for advice, look for people who are self-aware and humble. Mario explains that someone who is self-aware knows the limits of what they know; someone who is humble will acknowledge when they're wrong.
Links to Explore Further
Keep In Touch