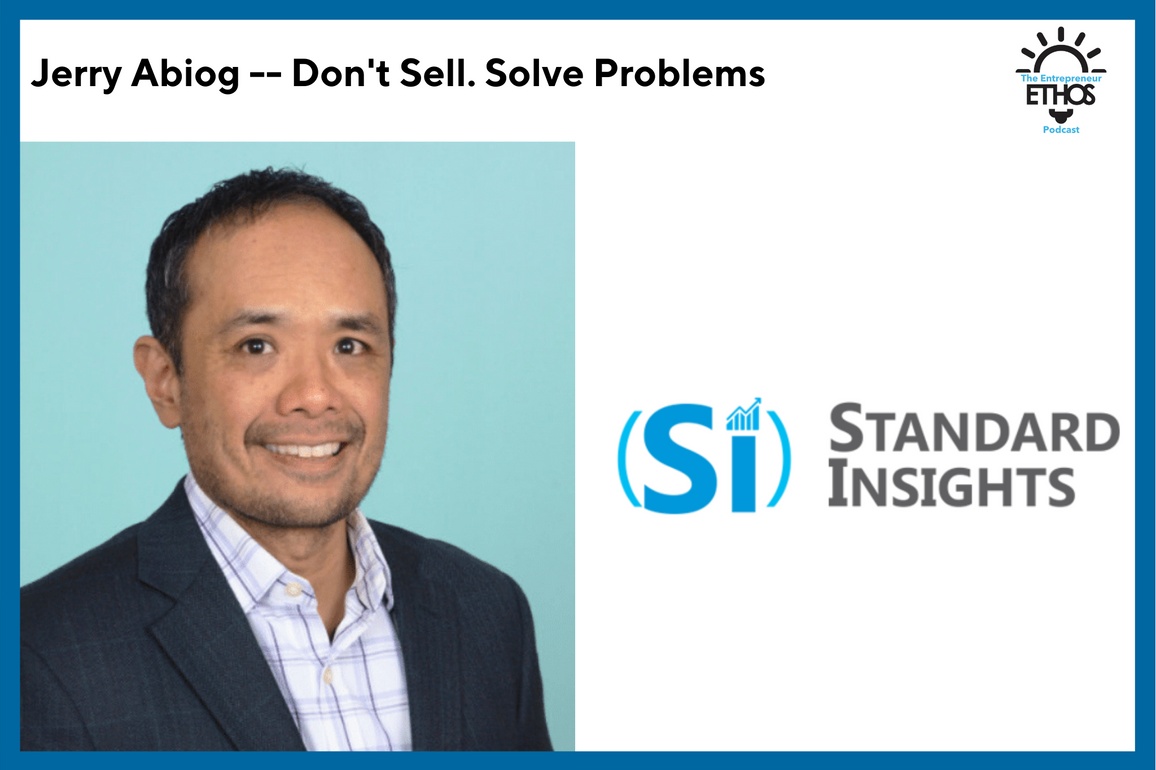 "It Doesn't Matter What You're Selling, It Has to Solve a Problem": Jerry Abiog, Standard Insights, and Harnessing the Power of AI
Subscribe: Apple Podcasts | Spotify | Stitcher | Overcast

Support the Show. Get the NEW AudioBook!

AudioBook: Audible| Kobo| Authors Direct | Google Play | Apple
Summary
Hey everyone. I wanted to jump in quickly let you know about the release of the audio version of my book, The Enterpenreuer Ethos, narrated by David A. Conatser. If you want to support the show, you can buy it wherever audiobooks are sold. Links are also in the show notes.
Now on to my guest for today, Jerry Abiog, one of the cofounders of Standard Insights, a marketing platform that uses artificial intelligence (AI) to help businesses grow.
As we've seen with some of my other guests, Jerry's latest venture grew out of failure. Several years ago, Jerry worked with an AI machine learning startup that bombed. But Jerry saw there was great potential in AI software, and when he met an Indian developer working on a customer engagement platform using AI two and a half years ago, he saw an opportunity, and Standard Insights was born.
Jerry describes the platform as providing businesses with information to help them target the right product or service to the right customer at the right time. The company focused on e-commerce at first and has moved to finance and other industries. While an earlier application for restaurants didn't pan out, the shift to online ordering and delivery in the time of COVID has rapidly changed the potential for using AI in the restaurant industry, too.
Like myself, Jerry is also a jujitsu practitioner and we shared some thoughts on some of the similarities between the sport and startups, like understanding how your competitor's youthfulness may give them some advantages, but the challenge is adapting and drawing on other skills, strengths, and experience to succeed.
Now let's get better together
Actions to Try or Advice to Take

Treat every failure as a lesson. Instead of writing off AI when his first venture with it failed, he saw its potential and took what he learned to find a service that solved problems.
Sometimes the best strategy to beat the competitor and succeed is not to go at them with the same strategy. Instead of trying to be stronger or something you can't be, adapt to harness your own strengths.
Remember that a large percentage of future sales come from existing sales. The more you can meet the needs of current customers, and perhaps even predict them, the stronger your business will be.
Links to Explore Further
Keep In Touch