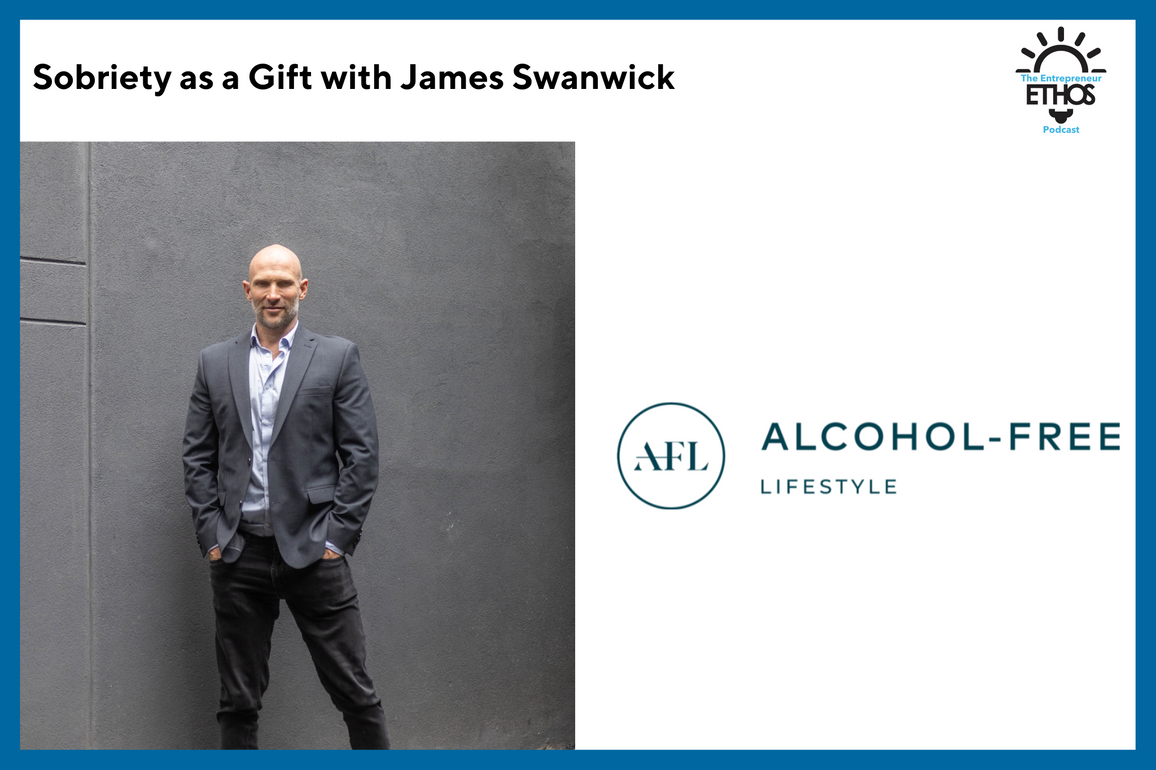 The benefits of being alcohol-free with James Swanwick
Subscribe: Apple Podcasts | Spotify | Stitcher | Overcast

Support the Show. Get the AudioBook!

AudioBook: Audible| Kobo| Authors Direct | Google Play | Apple
Summary
Hey everyone. Stay tuned to the end of the interview where I'll give you some actionable insights that I learned from my guest. These insights are also in the show notes. As always, thanks for listening.
Now on to my guest for today, James Swanwick, founder of Alcohol Free Lifestyle, a program for high-achievers, executives and entrepreneurs to learn how to live alcohol-free.
As you might expect, James' program originated in his own experience. For him, alcohol didn't have huge consequences, but it also didn't help him any either. He realized he was living a life of mediocrity, and targeted his daily drinking as one of the prime reasons. He wanted to feel better physically, think more  clearly, advance in his professional life, and have better relationships. So in March 2010, he decided to  give up drinking, and he hasn't had a drink since.  Soon after James decided to give up alcohol, he got an offer to be a SportsCenter anchor, a huge career step. He also lost weight, found himself thinking more clearly and having better relationships.
After a few years, James found himself giving advice to others on how to stop drinking, which led to the creation of a program to help people quit drinking in 90 days. James now runs two businesses that bring in $2 million —  and he credits becoming alcohol free for a big part of his success. He also says his ability to be compassionate and empathetic has grown, and his relationships and health are much improved, and he sees similar results in his clients.
Now, let's get better together.
Actionable Insights
If you want to quit alcohol - or anything - start with a doable frame of time. James started with 30 days, because a longer time seemed "unbelievable."
If you're trying to change a habit, get accountability. For his 90-day program, mentoring and accountability are key aspects of the program.
Some benefits James identifies with going alcohol free include: weight loss, better sleep, increased clarity, less irritability, and an overwhelming improvement in managing day-to-day life.
Links to Explore Further
Keep In Touch
Book or Blog or Twitter or LinkedIn or The Story Funnel