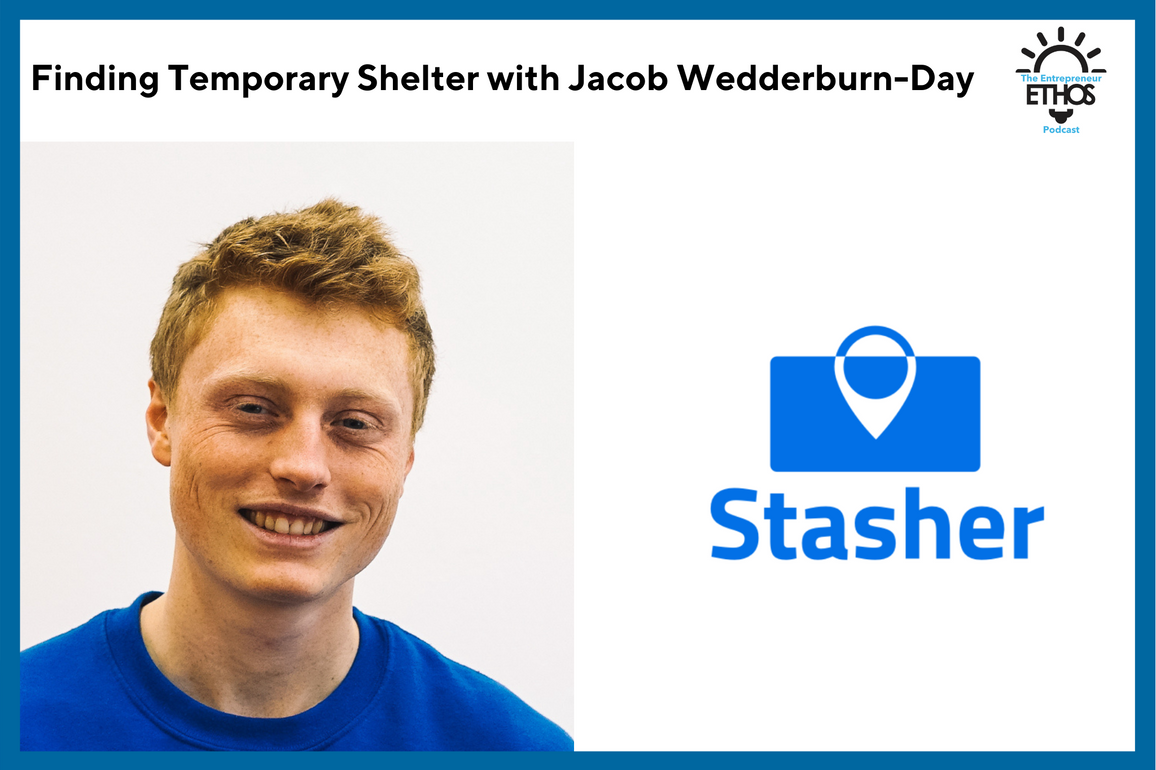 Finding Temporary Shelter: Jacob Wedderburn-Day, Stasher, and Surviving a Pandemic
Subscribe: Apple Podcasts | Spotify | Stitcher | Overcast
Support the Show. Get the NEW AudioBook!
AudioBook: Audible| Kobo| Authors Direct | Google Play | Apple
Summary
Hey everyone. A couple things before we get going.
First, please take the survey to let me know what you think of the show. It's on the top of the show notes. Second, stay tuned to the end and I'll give you the actionable insights I learned from this episode. Thirdly, you can support the show by buying the audio version of the book, The Entrepreneur Ethos, narrated by David A. Conatser. Thanks so much for listening.
Now on to my guest today, Jacob Wedderburn-Day, cofounder of Stasher.
Jacob and his cofounder were friends at Oxford, where they studied economics and brainstormed ideas for possible businesses. After moving to London, they came up with the idea for Stasher after seeing how people they knew were looking for places to put baggage temporarily while visiting and travelling. Inspired by Uber and Airbnb, they put up a website and started offering storage solutions in their own flats.
Eventually they found an investor, a storage company in the UK, which enabled them to build the business and form partnerships. Through SEO, partnerships with travel businesses, and online reviews, they were growing strong until COVID hit last March.
With everyone in lockdown, Jacob and his cofounder decided to go into hibernation. They were able to keep their team and preserve their capital through a government furlough scheme which Jacob describes as going "on pause," so they can be ready to start up again as soon as restrictions on travel are lifted. The support has been invaluable in enabling them to keep their team together and keeping the business viable until people are traveling again.
Now let's get better together.
Actionable Insights
One key to Stasher's success has been to do one simple thing and to do it well. This means they can easily meet people's expectations, garnering referrals and good reviews.
Use downtime wisely to prepare for the next stage. While Stasher has obviously been hit by the pandemic, the company is focused on getting ready for when restrictions will be lifted again.
Microeconomics is way more useful than macroeconomics. The reason being that local conditions matter more than anything when it comes to business. Go global by focusing on local.
Links to Explore Further
Keep In Touch
Book or Blog or Twitter or LinkedIn or JSYPR or Story Funnel