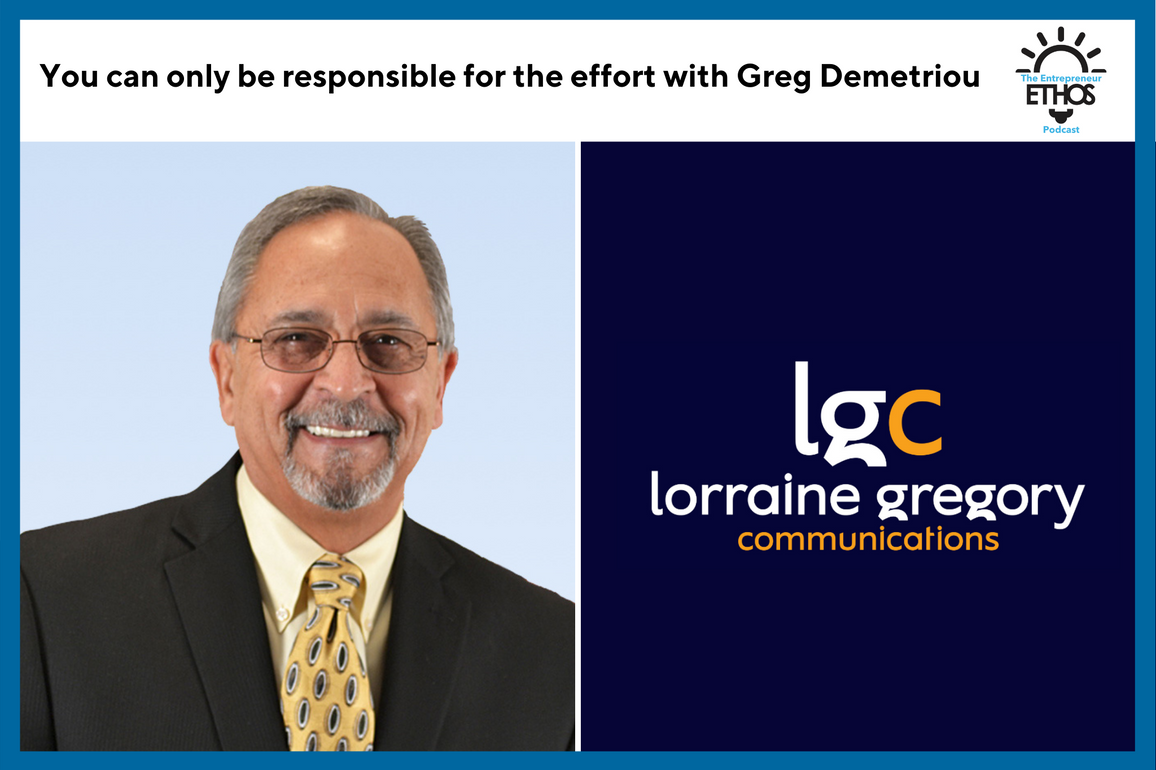 You can only be responsible for the effort - the result will take care of itself with Greg Demetriou and Lorraine Gregory Communications
Subscribe: Apple Podcasts | Spotify | Stitcher | Overcast
Support the Show. Get the NEW AudioBook!
AudioBook: Audible| Kobo| Authors Direct | Google Play | Apple
Summary
Hey everyone. Stay tuned to the end of the interview where I'll give you some actionable insights that I learned from my guest. These insights are also in the show notes. As always, thanks for listening.
Now on to my guest today, Greg Demetriou, founder of Lorraine Gregory Communications, an integrating marketing company that's been around since 1992.
Greg's career in marketing began after he retired from the New York City police force and went into the direct mail business with his brother. The death of his brother and a divorce drove him out of the business. After a few different jobs, he bought himself a job: he found a direct mail company up for sale and started Lorraine Gregory.
Greg's company has survived a recession, the tech boom, and COVID. Around 2010, he realized that in order to survive he'd need to evolve. While it took some upfront investing, he's grown into a full-service integrated marketing solutions provider, offering not only direct sales but also other marketing services.
In 2017, Greg started interviewing CEOs and sharing what he learned online; this evolved into the "Ask a CEO" show. "Talking to CEOs is my passion," Greg says. The one thing he hears over and over again? The importance of creating a strong, positive work culture.
Now let's get better together.
Actionable Insights
If there's one thing Greg's story demonstrates, it's the importance of adaptability. While he's stayed with what he knows, he's not been afraid to evolve and expand to meet the changing needs of the market.
Don't be afraid to tell your clients no. They are hiring you for your expertise; don't just do something because they ask for it.
When you're growing your company, culture is key. The consistent takeaway he's learned from CEOs is the importance of respecting and valuing your employees.
Links to Explore Further
Keep In Touch
Book or Blog or Twitter or LinkedIn or JSYPR or Story Funnel