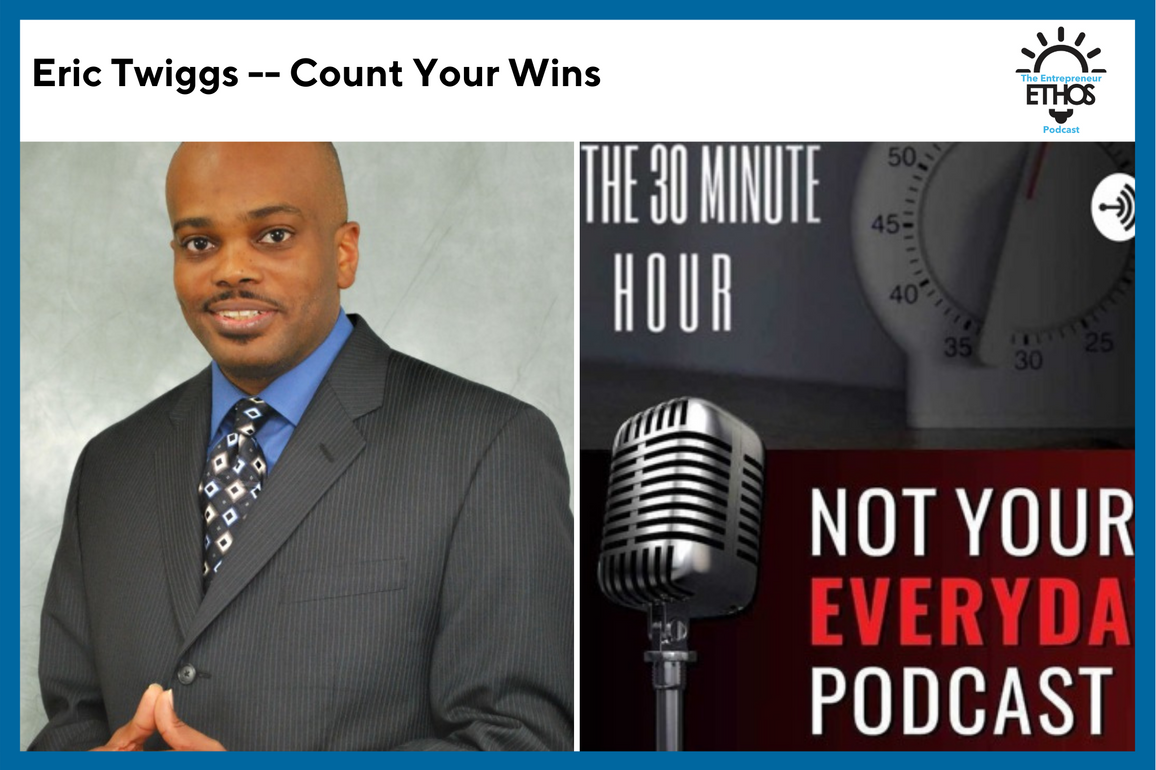 Count Your Wins: Eric Twiggs, Procrastination, and Powerful Speech-Making for everyone.
Subscribe: Apple Podcasts | Spotify | Stitcher | Overcast
Support the Show. Get the NEW AudioBook!
AudioBook: Audible| Kobo| Authors Direct | Google Play | Apple
Summary
Hey everyone. I wanted to jump in quickly let you know about the release of the audio version of my book, The Entrepreneur Ethos, narrated by David A. Conatser. If you want to support the show, you can buy it wherever audiobooks are sold. Links are also in the show notes.
Now on to my guest for today, Eric Twiggs, a speaker, coach, and author of the book The Discipline of Now: 12 Practical Principles To Overcome Procrastination.
Eric first realized he needed to find his purpose and stop wasting time after a college friend died in a car accident. After becoming successful in his career, he had another epiphany: he wanted to make a difference in people's lives. So he became a speaker and author, inspiring people to make change in their own lives.
In April, he and three partners started the What Now Movement, a platform on Facebook to empower people to pivot in response to the pandemic.
When it comes to procrastination, Eric offers a three-part framework in his book, The Discipline of Now: what's the cost, what's the cause, and what's the cure?  Eric also shared many insights into what it takes to be a successful speaker, from being prepared and showing up early to get to know people before the talk, to never ending on a Q and A session. Cultivating a positive mindset by reframing thoughts, counting wins, and learning from failures are three principles Eric espouses and lives by.
Now let's get better together.
Actions to Try or Advice to Take
Twiggs offered many pieces of advice in our talk; here are just a few tips he gives when preparing a presentation:
Remember the rule of three. People remember best when information comes in three.
Think of yourself as the messenger; "you're just the mailman," Twiggs says. This will help you be less invested in how the message is received.
Focus on the positive. Whether it's appreciating the good things in life, or just looking at what you can learn from mistakes or failures, always look for the positive.
Links to Explore Further
Keep In Touch