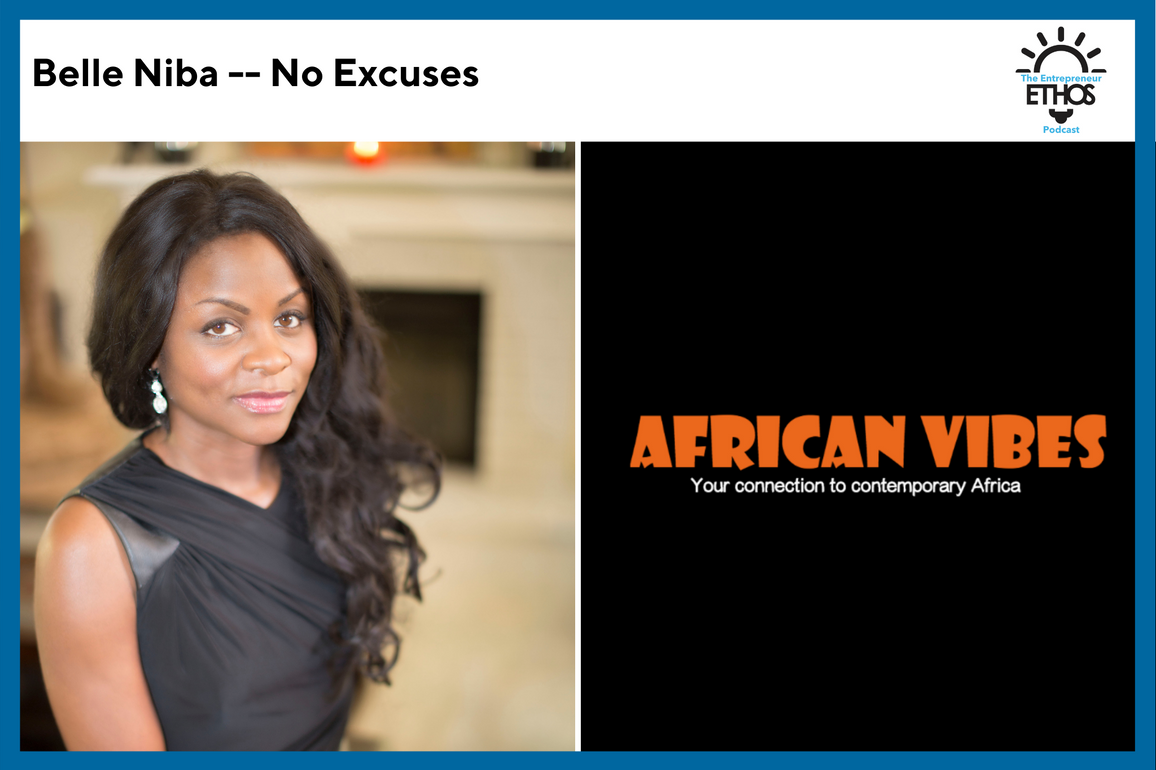 No Excuses: Belle Niba on Building a Life of Your Own, One Thing at a Time
Subscribe: Apple Podcasts | Spotify | Stitcher | Overcast
Support the Show. Get the NEW AudioBook!
AudioBook: Audible| Kobo| Authors Direct | Google Play | Apple
Summary
Hey everyone. I wanted to jump in quickly let you know about the release of the audio version of my book, The Entrepreneur Ethos, narrated by David A. Conatser. If you want to support the show, you can buy it wherever audiobooks are sold. Links are also in the show notes.
Now on to my guest for today. Belle Niba.
Belle runs two businesses, Udora Marketing and African Vibes. An immigrant from Cameroon, she started out first building a media company to portray African culture and news in a more positive way. That venture has evolved into African Vibes, a digital media company. It wasn't a direct route getting there. After achieving some success when she started out after business school, she put her business on hold to start a family. She then took corporate jobs but, wanting more of a challenge and to do something that she was passionate about, she opted to dive back into entrepreneurship.

Belle speaks openly about her fears and self-doubts, and how reading, tracking progress and taking stock of what's she's done before have helped her. One thing Belle believes strongly is that there are no excuses and that any challenge can be overcome. One lesson Belle shares is how the philosophy of "one thing at a time" has helped her build her businesses and ensure she always stays in alignment with her truth.
Now let's get better together.
Actions to Try or Advice to Take
Niba references The One Thing as giving her the idea to pare down and focus on one thing at a time. This doesn't mean you can't do it all--you just can't do it all at once.
Having people to bounce ideas off and help keep you on course is vital for many successful entrepreneurs. Niba talks about how a business coach and a mastermind group have both been helpful in giving her guidance and reminding her of all she's accomplished, so she has the confidence to keep going.
Stay aligned with your truth. If something doesn't feel right, consider if it's worth doing.
Links to Explore Further
Keep In Touch