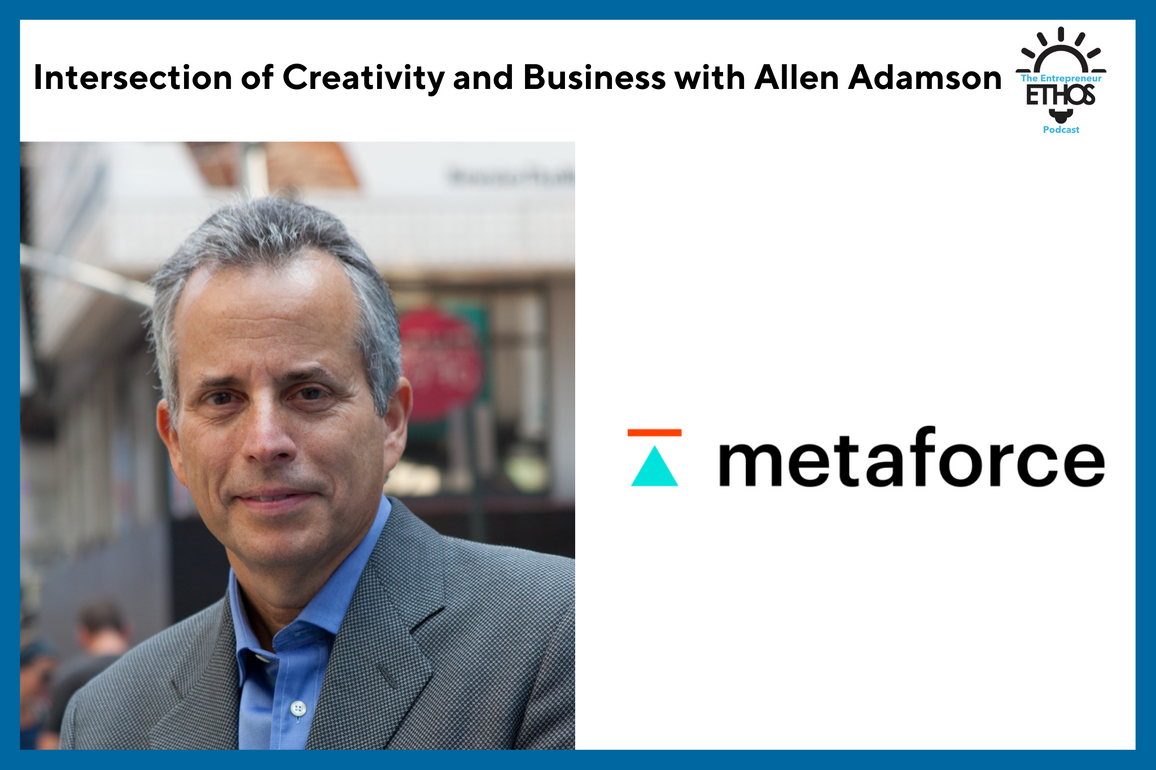 At the Intersection of Creativity and Business with Allen Adamson and Metaforce
Subscribe: Apple Podcasts | Spotify | Stitcher | Overcast
Support the Show. Get the AudioBook!
AudioBook: Audible| Kobo| Authors Direct | Google Play | Apple
Summary
Hey everyone. Stay tuned to the end of the interview where I'll give you some actionable insights that I learned from my guest. These insights are also in the show notes. As always, thanks for listening.
Now on to my guest for today, Allen Adamson, cofounder of Metaforce, the "special forces" of marketing, and author of several books on branding and marketing.
Allen studied filmmaking in college but realized he didn't have the drive for making films he saw in others. This realization - that you need to have both passion and talent for what you spend your life doing - has been a guiding principle. After earning an MBA at NYU's Stern School, he went to work in advertising, starting with Unilever, then moving into agency work and eventually leading Landor Associates, a global branding firm. Allen made the leap to entrepreneurship six years ago when he decided to write his next book.
At Metaforce, Allen seeks first to listen and understand what his clients' problems are, and then work with them on finding a solution, rather than simply offering a service that may or may not be effective. As someone who has worked for years in advertising and marketing, Allen has found himself at the intersection of creativity and business, straddling the line between offering innovative solutions but also recognizing the constraints of budgets and deadlines. Key to succeeding in this area, Allen says, is embracing non-linear thinking. In writing his books, Allen has found he connects naturally with a community of colleagues and potential clients while also learning and then sharing what he's learned.
Now, let's get better together.
Actionable Insights
First, seek to understand. Listen to what your client or customer is struggling with before starting to figure out solutions. Another key factor is company culture. A consensus-driven, risk-averse company culture is not usually going to embrace anything cutting-edge.
Allen recommends that businesses focus on those one or two areas they do well to stand out, rather than trying to do it all. This means focusing on the marketing strategies that you do well, rather than trying to spread yourself too thin.
Allen's recommendations for young entrepreneurs:
Don't wait too long. Spend some time in your industry learning "on someone else's dime," but after five or so years, strike out before it gets too comfortable. This will also give you time to try and fail, which is inevitable for most entrepreneurs.
Be honest with what you're good at and what you like doing. If you're not thinking about your business in the shower or on a run, then you probably don't have the passion to see it through.
Links to Explore Further
Keep In Touch