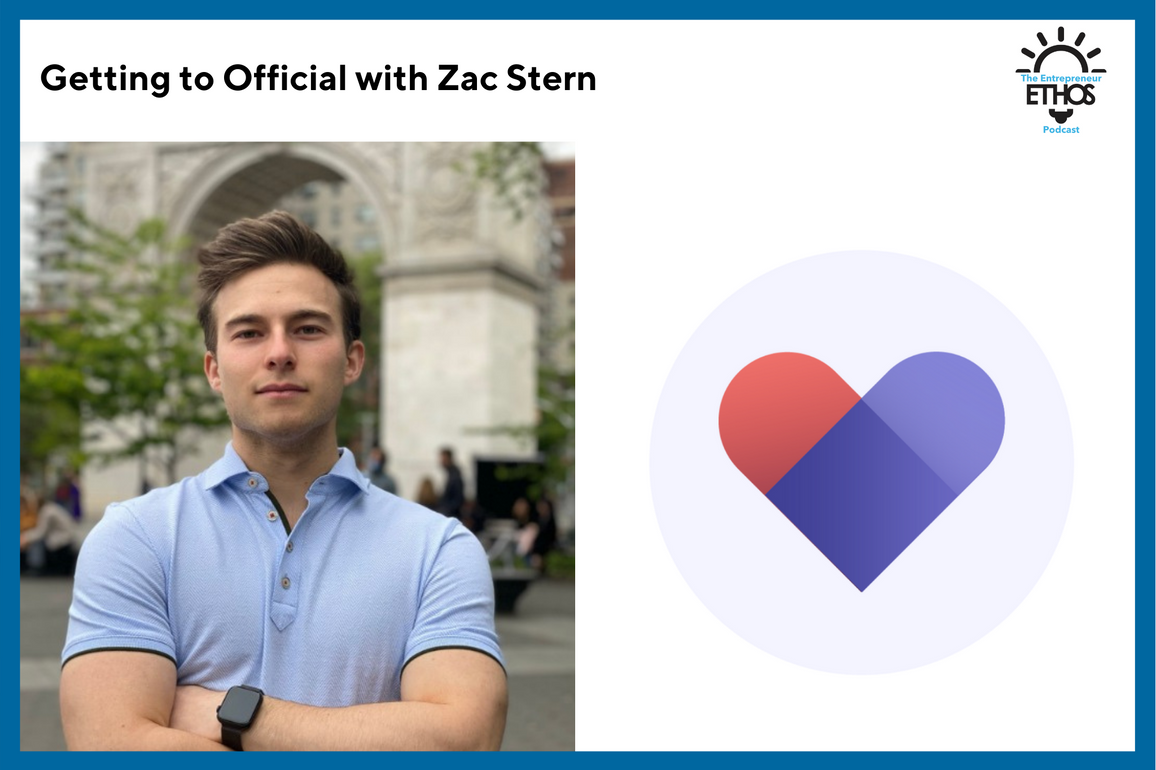 Getting to Official with Zac Stern
Subscribe: Apple Podcasts | Spotify | Stitcher | Overcast
Support the Show. Get the NEW AudioBook!
AudioBook: Audible| Kobo| Authors Direct | Google Play | Apple
Summary
Hey everyone. Stay tuned to the end of the interview where I'll give you some actionable insights that I learned from my guest. These insights are also in the show notes. As always, thanks for listening.
Now on to my guest today, Zac Stern, founder of Official, a different kind of "dating app."
Zac started working in the world of venture capital while still a college student at NYU. He was promoted to associate after he graduated and also started investing on his own. A chance conversation allowed him the opportunity to share his idea for a new kind of dating app, and he's just launched Official. Even though he's young, Zac has a lot of insight to offer.

Zac's idea for Official started with a desire to "gamify" dating apps and to also serve people already in relationships. The main problem with dating apps, he explains, is that once someone has found someone, they don't need the app any longer. He wanted to create something for people already in relationships. The app provides a way for couples to deepen their connections, providing ways for them to come up with things to do, communicate better, and build community as a couple.
What started out as an idea in a pitch deck on his computer has taken off in a big way; in the beta launch, the app got so many users that the server shut it down.

Now let's get better together.
Actionable Insights
As someone who has been on both sides of the venture capital game, Stern has some suggestions.

In the pitch deck, be consistent and organized and tell a clear, coherent story. The viewer has to come away with a clear idea of what you do within the first 30 seconds.
Be mindful and realistic about numbers. Make sure what you charge for what you're offering can sustain and grow your business.
Know who or what you're competing with, even if it's not a direct competitor. Saying you have no competition is a red flag for investors considering you.
Links to Explore Further
Keep In Touch
Book or Blog or Twitter or LinkedIn or JSYPR or Story Funnel