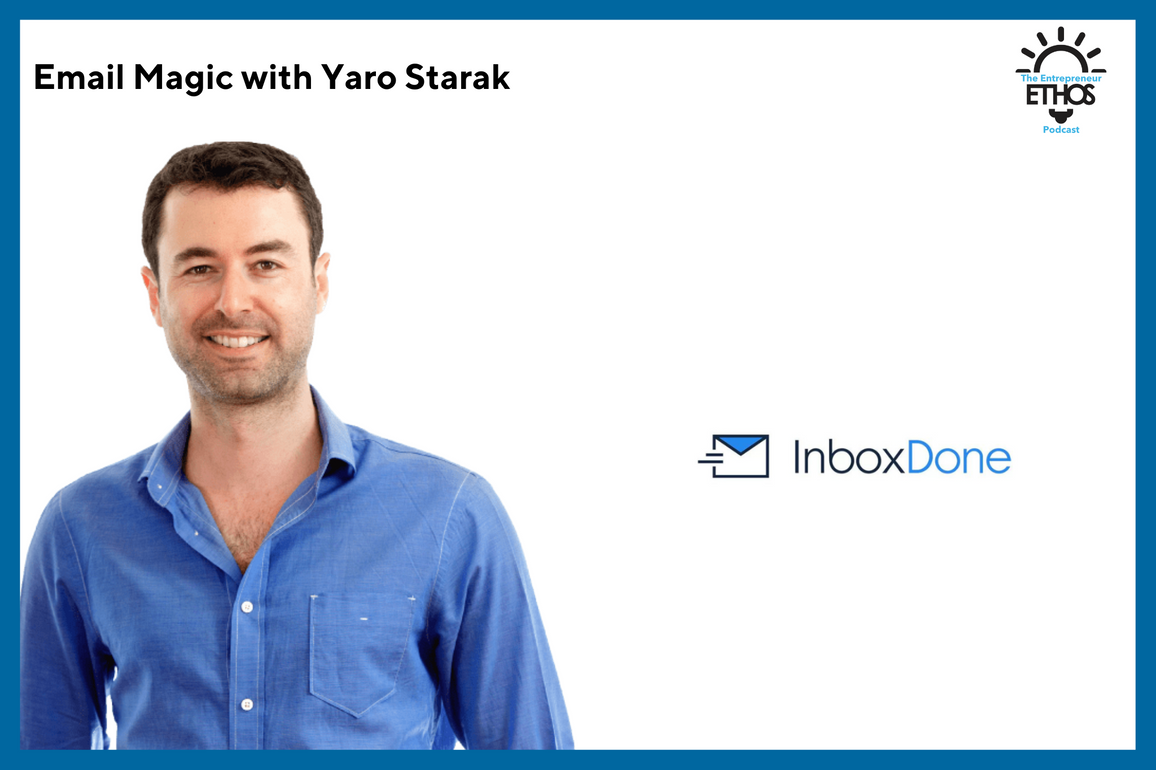 Email Magic with Yaro Starak of InBoxDone
Subscribe: Apple Podcasts | Spotify | Stitcher | Overcast
Support the Show. Get the AudioBook!
AudioBook: Audible| Kobo| Authors Direct | Google Play | Apple
Summary
Hey everyone. Stay tuned to the end of the interview where I'll give you some actionable insights that I learned from my guest. These insights are also in the show notes. As always, thanks for listening.
Now on to my guest for today, Yaro Starak, cofounder of InboxDone, a virtual assistant service for managing email.
All Yaro knew when he started university in Queensland, Australia was that he didn't want a traditional job. It was the late 1990s, and the internet was opening up new, exciting opportunities. Yaro created a website on Magic The Gathering, a competitive card game and made a modest income by selling cards, in the days before PayPal even existed. Within a few years, he'd launched another business offering translation and editing services to students whose first language wasn't English. This business grew to the point where Yaro could make a living. From there he tried blogging, eventually also growing that into a business where he offered courses around blogging and ultimately building Blog Mastermind and the Laptop Lifestyle Academy.
As a busy entrepreneur, Yaro was spending a lot of time answering emails. He decided to come up with a way to delegate these tasks, which helped him to build a business while freeing up more time. Eventually, he decided to develop the system he'd set up into a business idea. He invited one of his assistants to cofound this new company, InboxDone, which has since grown to now having 45 team members working for CEOs and managers around the world. In this episode, Yaro and I talk about how to build a service-oriented business, the  challenges of scaling, and the power of delegation.
Now, let's get better together.
Actionable Insights
Like many of my other guests, Yaro's original idea came from a problem he faced. But, he still spent time trying out and validating the idea to make sure it was marketable before jumping in headfirst into offering it at scale.
Yaro describes some of the processes he and his cofounder use to scale. They ask what it would look like and what they would need to take on more clients. As the company grows, they know they need to also add managers in order to coordinate and oversee teams.
InboxDone illustrates the power of delegation in order to grow a successful business. The more you can delegate, the more you can focus on the work that only you can do. While it may take some time up front to put the systems in place, eventually you can free up more of your time for other things.
Links to Explore Further
Keep In Touch