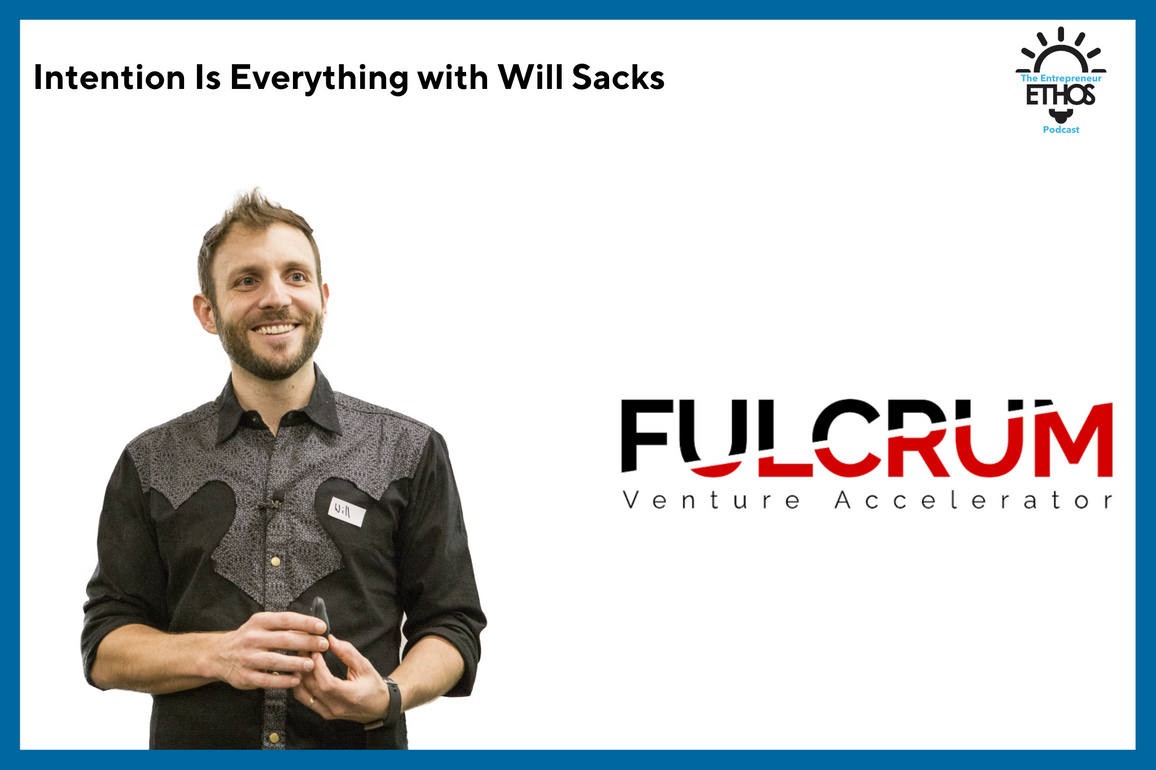 Subscribe: Apple Podcasts | Spotify | Stitcher | Overcast

Support the Show. Get the AudioBook!

AudioBook: Audible| Kobo| Authors Direct | Google Play | Apple
Summary
Hey everyone. Stay tuned to the end of the interview where I'll give you some actionable insights that I learned from my guest. These insights are also in the show notes. As always, thanks for listening.

Now on to my guest for today, Will Sacks, CEO and founder of Fulcrum Venture Accelerator and Kindara, a femtech company.
Will studied engineering in college; he says he loved making things. He was also interested in creating environmentally sustainable solutions. His first company was Lumetro, which sold energy-efficient lighting solutions. Kindara came about when he fell in love and was introduced to using tech to help with fertility tracking. Kindara was acquired in 2019, and Will started Fulcrum, a fundraising accelerator for mission-driven entrepreneurs.
Will explains in this episode that of all the jobs an entrepreneur has to do, fundraising is one that can't be delegated. Unfortunately, many entrepreneurs are not very good at it, so that's where Fulcrum helps. Fulcrum is now working with its seventh cohort to help entrepreneurs raise money. Will explains that getting funded is like dating as well as sales —it's all about doing your research, connections, and finding the right fit. The areas where Fulcrum helps is in storytelling, organization and persistence, and identifying what he  calls the intangibles — the energy behind the ideas and people. While he's an engineer and businessman, Will is also a musician and has learned that tuning into how he feels when meeting someone new — whether it's to play music or to hire someone — has been key in making better choices.


Now, let's get better together.
Actionable Insights
Will says the conviction of the entrepreneur is vital — but also says nobody can ever get to 100% conviction. Instead, aim for as much conviction as you can get to — say, 70% — and work off that energy to get excited and share your vision.
Will says a common issue he sees are entrepreneurs who don't listen to feedback. If several people are telling you the same thing, you need to listen.
Sometimes you need to put the analytical mind on the back burner and tune into what your sense or instincts are telling you.

Links to Explore Further
Keep In Touch
Book or Blog or Twitter or LinkedIn or The Story Funnel