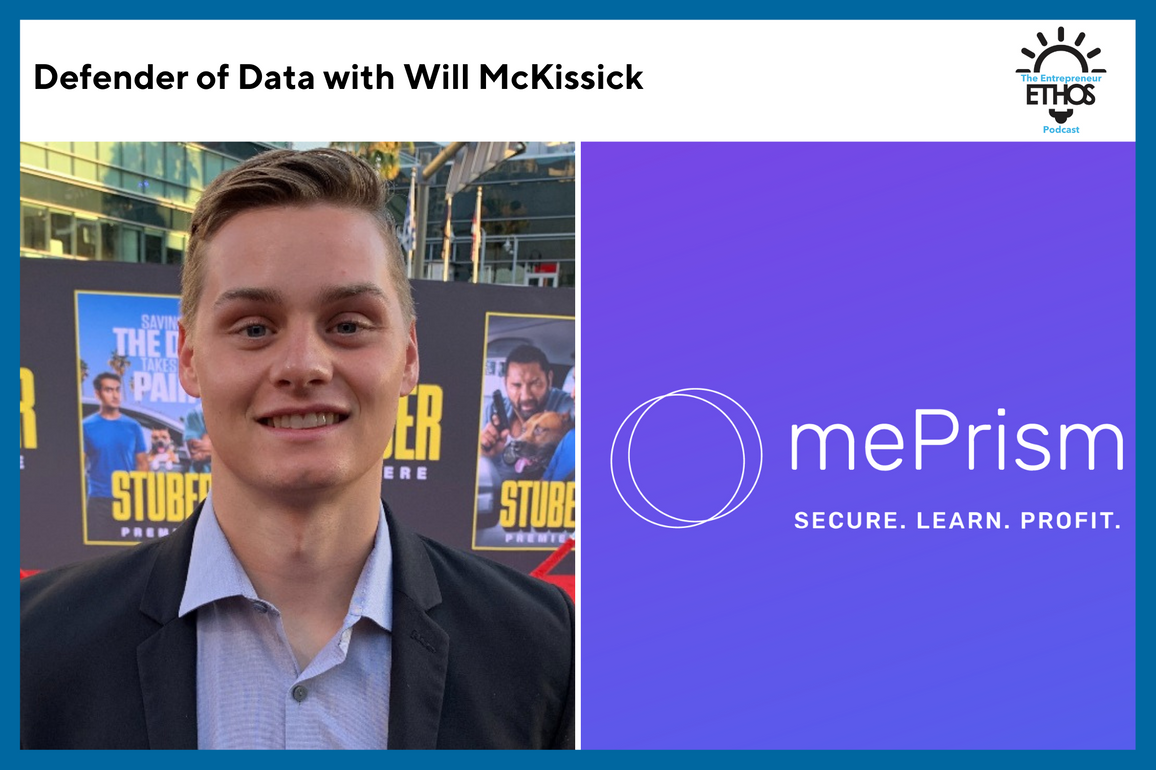 Defender of Data with Will McKissick
Subscribe: Apple Podcasts | Spotify | Stitcher | Overcast
Support the Show. Get the AudioBook!
AudioBook: Audible| Kobo| Authors Direct | Google Play | Apple
Summary
Hey everyone. Stay tuned to the end of the interview where I'll give you some actionable insights that I learned from my guest. These insights are also in the show notes. As always, thanks for listening.
Now on to my guest for today, Will McKissick, Chief Strategy Officer for mePrism, a company striving to give consumers more control over their personal data. mePrism offers an app that allows consumers to learn how their data is learned, secure it, and  control it.
Will joined mePrism while he was still studying economics at Middlebury College. His first year of college, he interned at an investment firm, thinking he'd follow the path many of his fellow economics majors were on. Then, after reading an article on Medium and doing some soul-searching, he realized he wanted to take a different path. In his coursework he was exploring the issues around the use of private data and serendipitously met the CEO of mePrism, which was working on a solution to the problem.
Will explains that he sees mePrism as offering a way for companies and consumers to "walk the line" between controlling personal data and sharing it with companies. Our personal data is our property, something that nobody else can own, and up until now companies have had nearly total free rein to collect and use the data for marketing. mePrism wants to give control over their data back to consumers: how it's collected, used, and shared. With a growing movement for more control over personal data, businesses will need to develop other strategies for marketing. Building trust with consumers will need to become paramount. Will doesn't think he or his company has all the answers, but he sees the entrepreneurial journey about figuring it out as you go.
Now, let's get better together.
Actionable Insights
Will credits reading "Climbing the Wrong Hill" by Chris Dixon as being instrumental in his decision to change course from the path he thought he'd follow. When he got a clearer vision of where he wanted to go, a path opened up to him.
If you (or your company) currently use ads or other methods that depend on tracking and collecting data without permission, ask if this is something that's most useful to your long-term goals. Consumers are already expressing a desire to have more control over their data. Will predicts that in the future the sharing of data will be "more collaborative" between consumers and companies. Focus instead on providing good content and building a relationship with potential customers.
Links to Explore Further

Keep In Touch