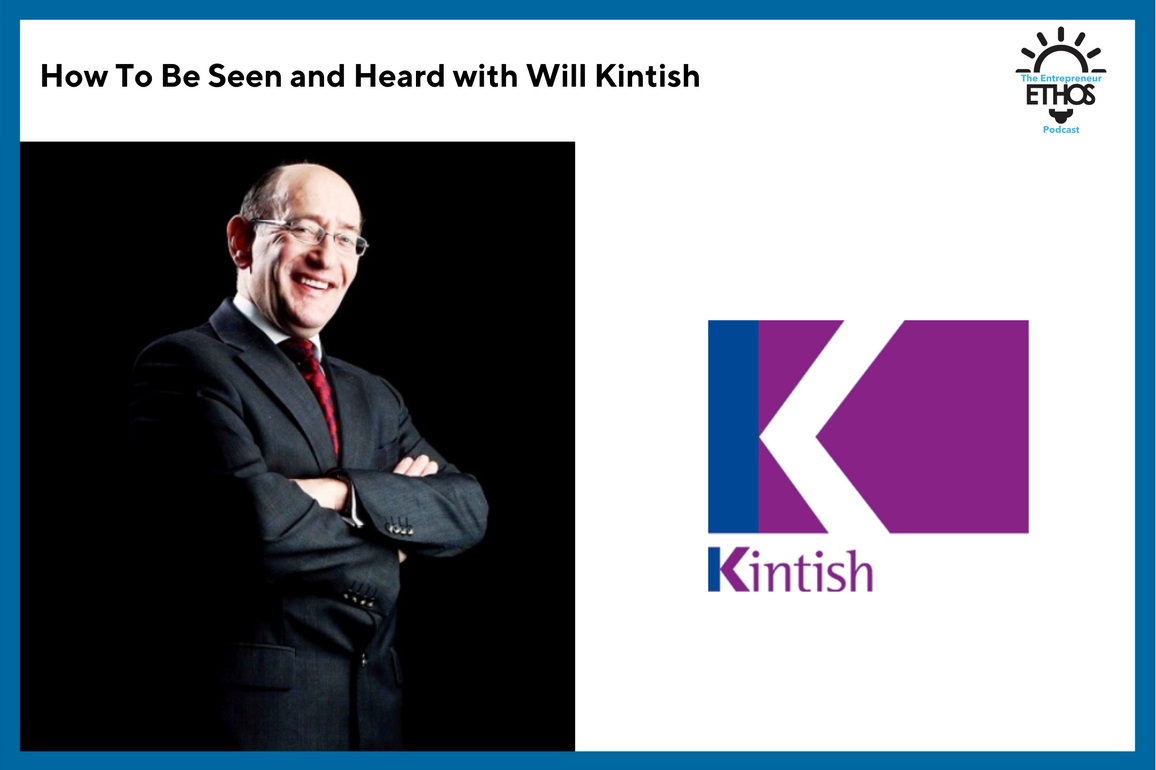 How To Be Seen and Heard with Will Kintish and the Secrets of a Great Networker
Subscribe: Apple Podcasts | Spotify | Stitcher | Overcast
Support the Show. Ge the NEW AudioBook!
AudioBook: Audible| Kobo| Authors Direct | Google Play | Apple
Summary
Hey everyone. Stay tuned to the end of the interview where I'll give you some actionable insights that I learned from my guest. These insights are also in the show notes. As always, thanks for listening.
Now on to my guest today, Will Kintish, an international trainer in networking.
Will was an accountant for over 35 years before moving into his second career as a trainer in networking skills. He began as a part-time trainer for Dale Carnegie Training and was recruited to do a presentation on networking at a bank. In 2000, he left accounting after his firm was bought out by a bigger firm. He's been speaking about and training people in networking skills both in-person and online ever since.
Will addresses the fears many people face when entering a networking function and gives easy, actionable tips for meeting people, talking to them, and setting a foundation for growing a relationship. Everything rests on building relationships with people who like and trust each other, he explains. He also tells us why arriving early gives you an edge.
Now let's get better together.
Actionable Insights
Kintish offers a lot of advice on how entrepreneurs can network and explains the importance of networking in order to build a business.
Be visible. Grow your presence online in addition to going out and meeting people.
Start with small talk. The first step is making a connection and building a relationship. People want to help and do business with others they like and trust. Don't go straight in trying to make a sale.
Ask intelligent questions. Look for areas where you connect or you might be able to offer help.
Prompt follow-up is key. Set up a time to get to know each other better while you're still fresh in their minds.
Links to Explore Further
Keep In Touch
Book or Blog or Twitter or LinkedIn or JSYPR or Story Funnel