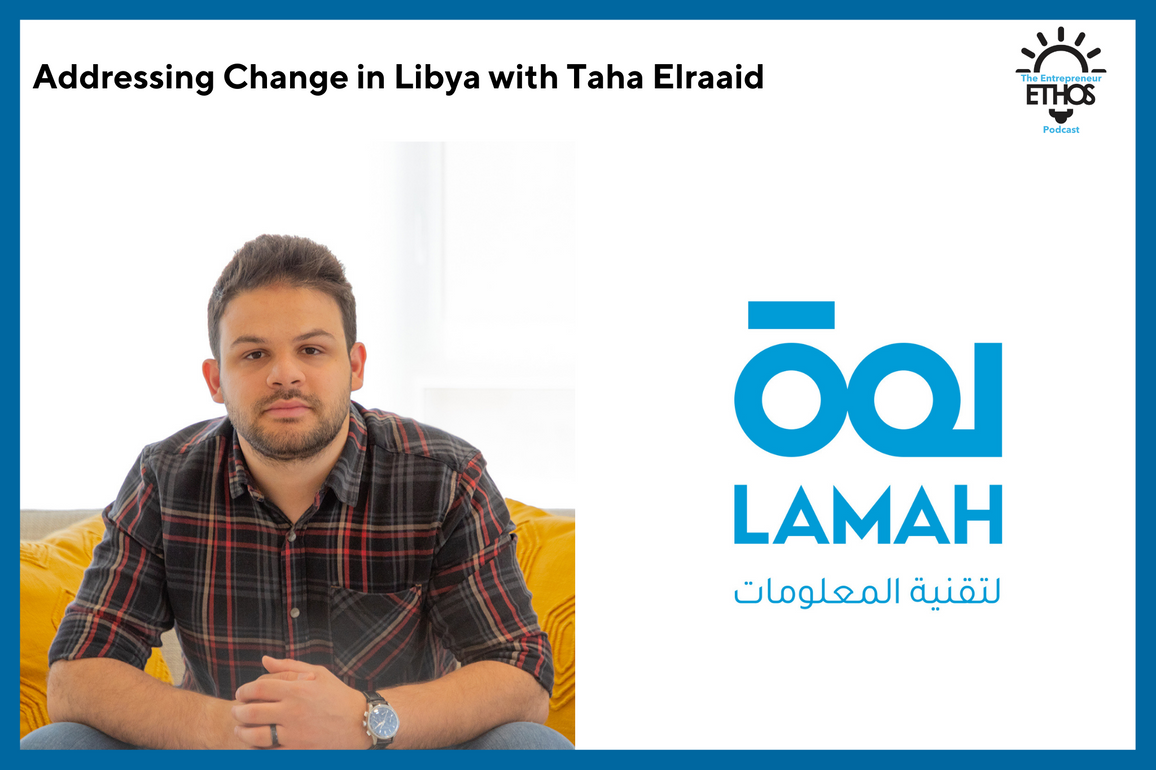 Addressing Change in Libya with Taha Elraaid
Subscribe: Apple Podcasts | Spotify | Stitcher | Overcast
Support the Show. Get the NEW AudioBook!

AudioBook: Audible| Kobo| Authors Direct | Google Play | Apple
Summary
Hey everyone. Stay tuned to the end of the interview where I'll give you some actionable insights that I learned from my guest. These insights are also in the show notes. As always, thanks for listening.

Now on to my guest for today, Taha Elraaid, CEO of Lamah, a tech startup in Libya.

Taha grew up in an entrepreneurial family that runs a successful food service business. Taha figured he'd eventually join the family business, but after traveling and spending time in San Francisco, Canada, and Australia, he realized he wanted to do something to have more of an impact in his homeland.

Taha's current project is to help create a national addressing system in Libya. Currently, other than a few major streets, most streets don't have official names, and people often use descriptions to give directions. Without such an address, it's harder for people to access services many of us take for granted. Constant power outages and lack of internet access outside of the home also limits Libyans' ability to use smartphone apps, debit and credit cards, and other conveniences that many of us take for granted. Deliveries have to be picked up at a warehouse rather than being sent to a residence. However, Taha has found some people need to be shown that this is an issue, so Lamah did a trial run of helping people more easily obtain cash from their paychecks, because the banking system is undependable and often inaccessible. This encouraged people to identify their locations and thus be matched up with an address. Clearly, Taha is looking at existing problems and using some creative thinking to get where he wants to go.

Taha also founded and runs a co-working space that he sees as being a more welcoming, positive space where people can come together - something of an oasis in Libya.

Now, let's get better together.
Actionable Insights
Start where you can. Building a national addressing system is a huge undertaking but Elraaid and Lamah are finding a way to get it started, in part by showing people why and how they might benefit from such a system.
Taha didn't actually finish college, but he thinks making an impact is more important. He lets his purpose and passion lead and motivate him.
Leadership is about bringing people together. Once people work together for a common purpose, everyone benefits.

Links to Explore Further

Keep In Touch