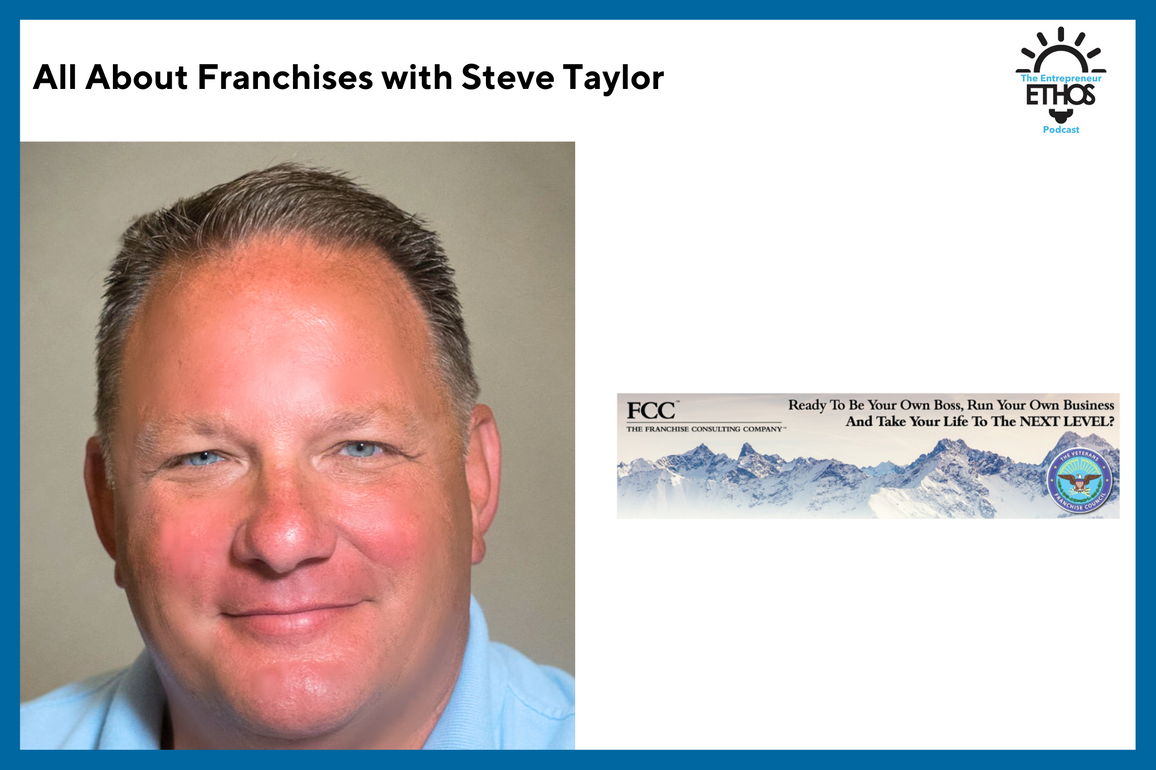 All About Franchises with Steve Taylor
Subscribe: Apple Podcasts | Spotify | Stitcher | Overcast
Support the Show. Get the AudioBook!
AudioBook: Audible| Kobo| Authors Direct | Google Play | Apple
Summary
Hey everyone. Stay tuned to the end of the interview where I'll give you some actionable insights that I learned from my guest. These insights are also in the show notes. As always, thanks for listening.
Now on to my guest for today, Steve Taylor, partner with the Franchise Consulting Company and former franchise owner.
Steve grew up in Fresno and started his career in the Navy. After that, he worked in Silicon Valley, but always felt like "a square peg in a round hole." He bought a flooring franchise and owned that business until recently, when he sold it and joined the Franchise Consulting Company. The firm represents over 300 companies to help develop and promote their franchises and connect them with franchisees. Steve also meets with franchisees to help and advise them on setting up their own franchises.
The concept of franchising is as old as the first private corporation, East India Company, which was basically a franchise of the king. Franchises come in a variety of models. While people usually think of fast food restaurants as the most common type of franchise, Steve says that 70% of franchises are actually not restaurants.
The major benefit of a franchise is that there is reduced risk involved: you are buying the rights to set up a business using a particular brand and process that's already proven to work. The classic model of a fast food restaurant retains their flag stores to test out new products, but most of the business is generated through the franchises. Franchisees also benefit from the help and support from not only the company but also other franchisees.
Now, let's get better together.
Actionable Insights
A franchise requires upfront capital, but buying a franchise can be a good way to start a business if you don't have a specific product or service already to offer, provided you're willing to work hard, follow a process, and accept help.
Franchises are generally more successful than other types of startups. Steve notes that franchises were well suited to pivot quickly when the pandemic hit. Corporations can provide tools and brain power to help make this happen.
Franchising can help businesses grow once you've reached a certain point, so consider this as part of your growth strategy.
Links to Explore Further
The Franchise Consulting Company on Facebook
Keep In Touch
Book or Blog or Twitter or LinkedIn or The Story Funnel