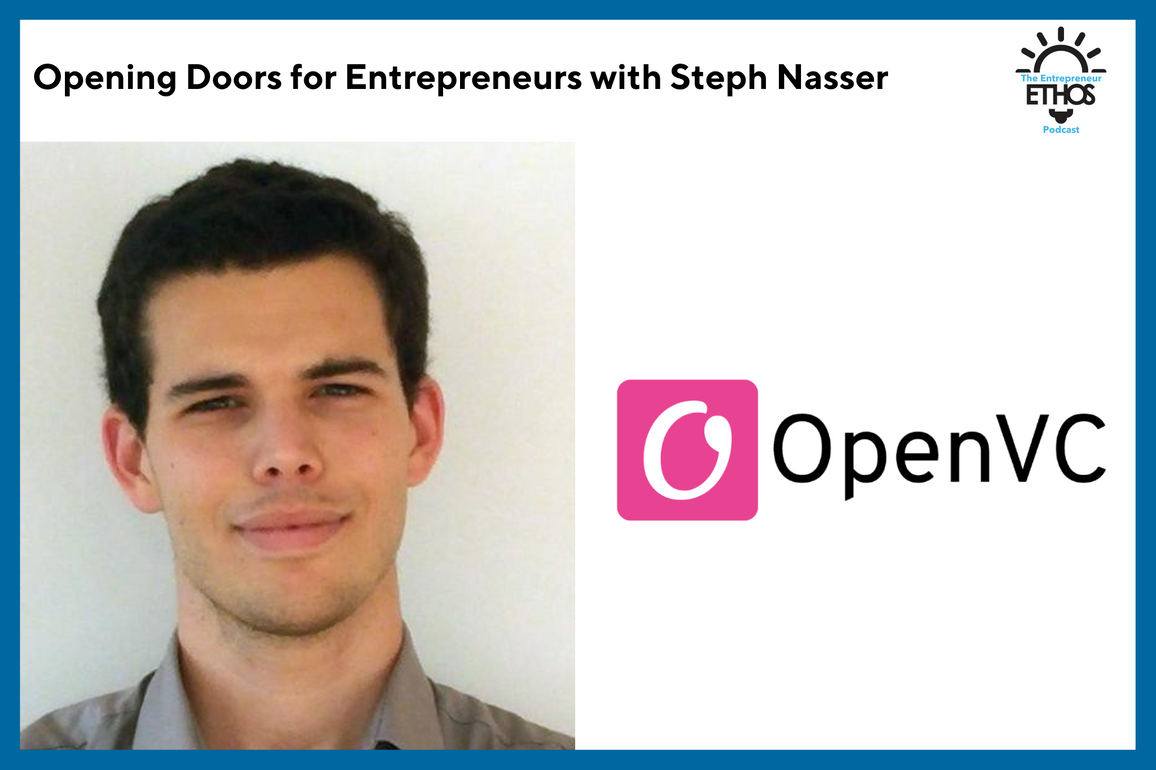 Opening Doors for Entrepreneurs with Steph Nasser from OpenVC
Subscribe: Apple Podcasts | Spotify | Stitcher | Overcast
Support the Show. Get the AudioBook!
AudioBook: Audible| Kobo| Authors Direct | Google Play | Apple
Summary
Hey everyone. Stay tuned to the end of the interview where I'll give you some actionable insights that I learned from my guest. These insights are also in the show notes. As always, thanks for listening.

Now on to my guest for today, Steph Nasser, founder of OpenVC, a platform for entrepreneurs to more easily connect with VCs.
Steph's first job out of business school in Paris was at a Microsoft startup accelerator. Like so many entrepreneurs, he saw where something was needed. In this case, it was a comprehensive database of venture capital firms that entrepreneurs could search to find potential matches for their funding needs. Surprised that it didn't already exist, he set out to build it.
Still in its early stages, OpenVC is already making a mark by building its database, filtering out the "noise," and also offering education for entrepreneurs. They have started hosting "roasts" where several founders pitch their businesses and get "roasted," giving them feedback on how they can do better.
Steph believes that the old way of getting funding is changing. He sees younger VC managers as being more open to using technology to connect, as opposed to the old way of going through introductions. OpenVC is on the road to becoming a powerful tool to do just that.
Now, let's get better together.
Actionable Insights
Know and build on your strengths. Steph reflects that he is drawn toward making things more efficient, and he prefers to build products. Both these attributes drove him to create the idea and platform for OpenVC.
Don't be afraid of automation. As we discuss in the show, creativity only comes in at about 20% of the process; strive to automate as much of the 80% as you can so you can focus on that 20%.
Looking for funding? Know best practices for pitching. Use resources like OpenVC to help you refine your pitch and don't be afraid of feedback. Feedback, even if it's hard to hear, will only help you improve.
Links to Explore Further
Keep In Touch