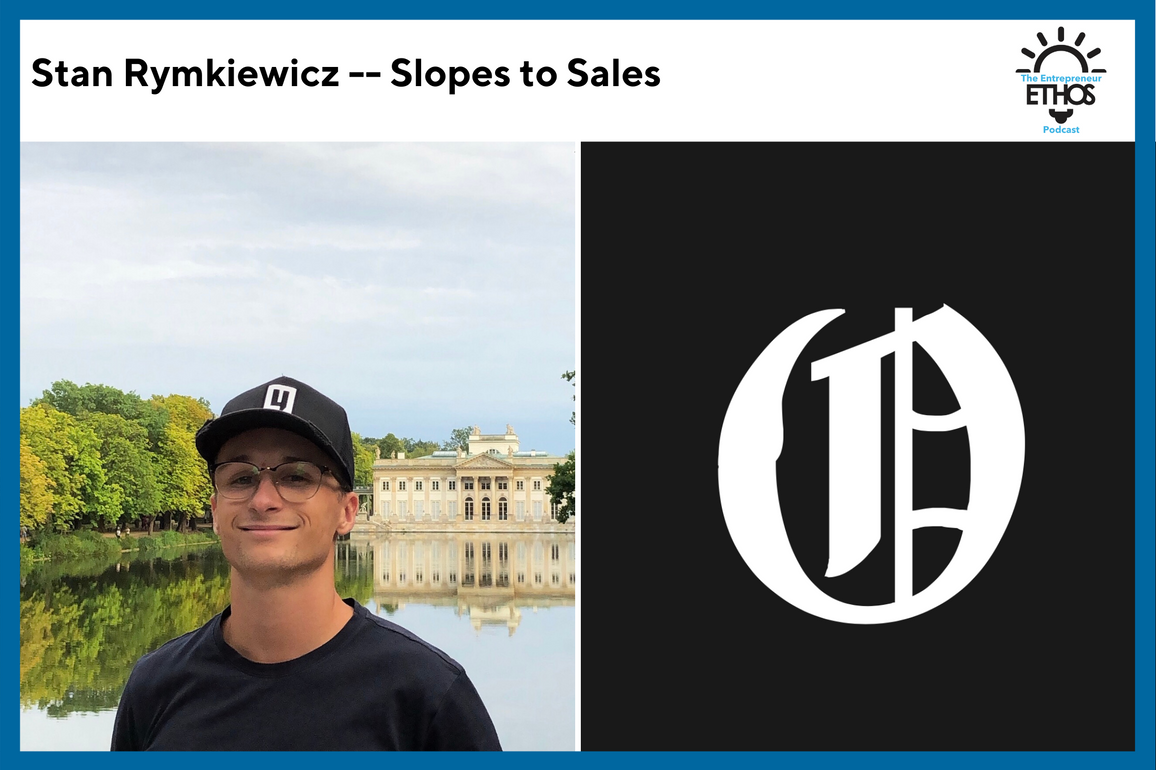 From Slopes to Sales: Stan Rymkiewicz and How To Make the Sale
Subscribe: Apple Podcasts | Spotify | Stitcher | Overcast
Support the Show. Get the NEW AudioBook!
AudioBook: Audible| Kobo| Authors Direct | Google Play | Apple
Summary
Hey everyone. I wanted to jump in quickly let you know about the release of the audio version of my book, The Entrepreneur Ethos, narrated by David A. Conatser. If you want to support the show, you can buy it wherever audiobooks are sold. Links are also in the show notes.
Now on to my guest for today. Stan Rymkiewicz, founder and CEO of Orapa, a lead generation agency out of Poland.
Stan's start as an entrepreneur began when he was training to be an Olympic snowboarder. He couldn't get a traditional job, so he had to think outside of the box and try to have some fun, so he went into sales. Snowboarding didn't ultimately pan out, but Stan took what he'd learned as a sales rep and founded a lead generation company. His company, Orapa is a platform that helps companies land sales meetings.
Stan's approach to sales is straightforward: work the process every day, ultimately building up successes and experience. It's important for entrepreneurs to get clear on their product and messaging and land some of their own clients first. Stan sees the role of his company as taking over once the founders have figured out their messaging so they can help close more sales and scale the business. His own goal right now is to be able to soon convert his part-time sales reps to working full time so they can have what he was looking for when he started.
Now, let's get better together.
Actions to Try or Advice to Take
Do you dread thinking about having to prospect and make sales? Here are some of Rymkiewicz's tips:
It's a numbers game. As you reach out to more prospects, you'll gain more experience, and eventually, you'll get a yes. So don't give up.
Keep it short and sweet. Use succinct, straightforward messages.
Try to stand out. Use pictures or a cartoon to try to elicit a response.
Put aside what you want to do or what you think should work, and try out different techniques until you find something that works, or follows a proven formula. Selling is part of the game; "if you don't want to do it, pick a different game."
Links to Explore Further
Keep In Touch