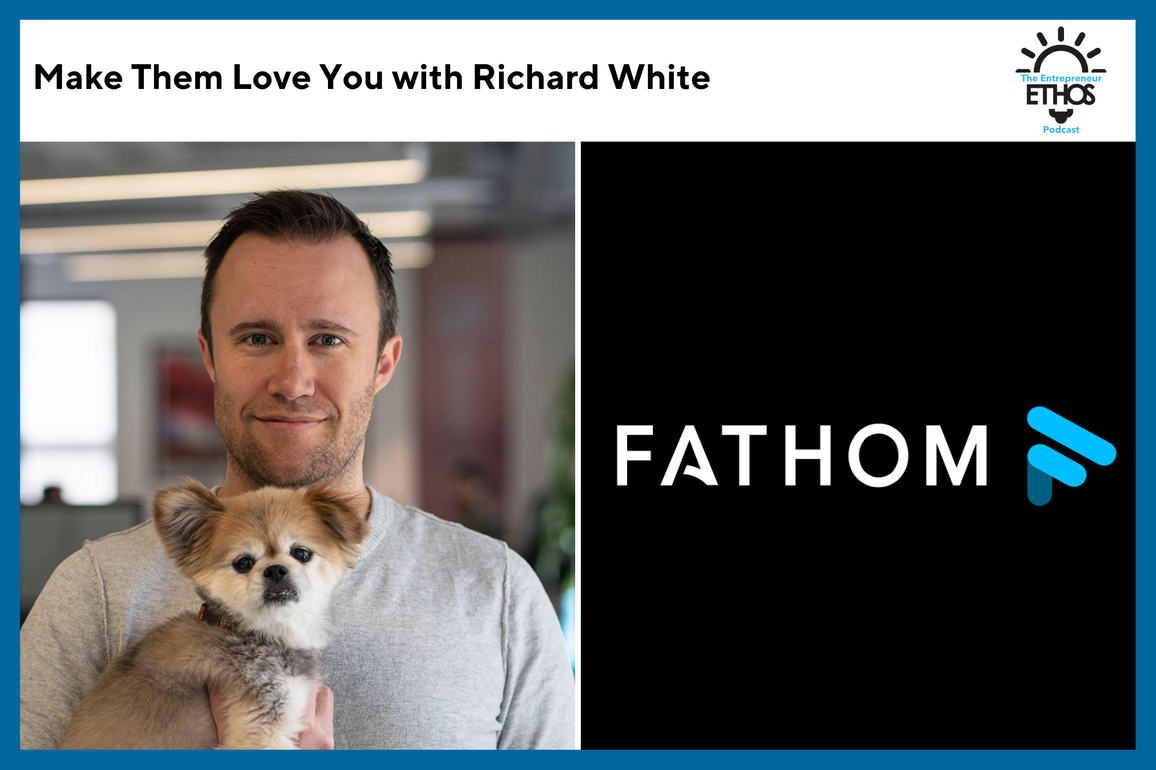 Make Them Love You with Richard White and Fathom
Subscribe: Apple Podcasts | Spotify | Stitcher | Overcast
Support the Show. Get the AudioBook!
AudioBook: Audible| Kobo| Authors Direct | Google Play | Apple
Summary
Hey everyone. Stay tuned to the end of the interview where I'll give you some actionable insights that I learned from my guest. These insights are also in the show notes. As always, thanks for listening.

Now on to my guest for today, Richard White, founder and CEO of two SaaS companies, Fathom and UserVoice.
An engineer who develops tools to "scratch an itch," Richard founded Fathom to solve a problem he was facing: how to take good notes on Zoom calls. As he was frequently talking to customers on Zoom, he wanted a better way to capture those insights while in conversation. Fathom uses a combination of tools to address this problem, which became a top-rated app on the Zoom app marketplace.
Richard's experience provides insight into the process of founding a startup - and how doing it the second time around can be a bit easier. Richard says, while his first endeavor was a journey in just figuring out what he was doing, with his second one, he came in with a better idea of what to expect. While his first company was mostly bootstrapped, Fathom has had funding from the start, which Richard acknowledges was essential for this particular product. He also had people he could tap to develop the product and start selling it, another advantage of being a serial entrepreneur.
Richard is a strong believer in the power of good customer service and of soliciting customer feedback in order to make the best product possible. Indeed, UserVoice is a tool that enables companies to get feedback. In our conversation, Richard explains the ways he collects the feedback and puts it to use to make better products and customer experiences.
Now, let's get better together.
Actionable Insights
Richard emphasizes the importance of making a standout product. "You never get a second chance to make a good first impression," he says. That doesn't mean he isn't always trying to improve and make the product even better.
Richard wants to make people "love" his product, not just like it. "People don't refer products they like, they refer products they love."
Fathom is an example of a company that makes customer care an integral part of its business; this is key for making connections and building a loyal fan base.
Links to Explore Further
Keep In Touch
Book or Blog or Twitter or LinkedIn or The Story Funnel