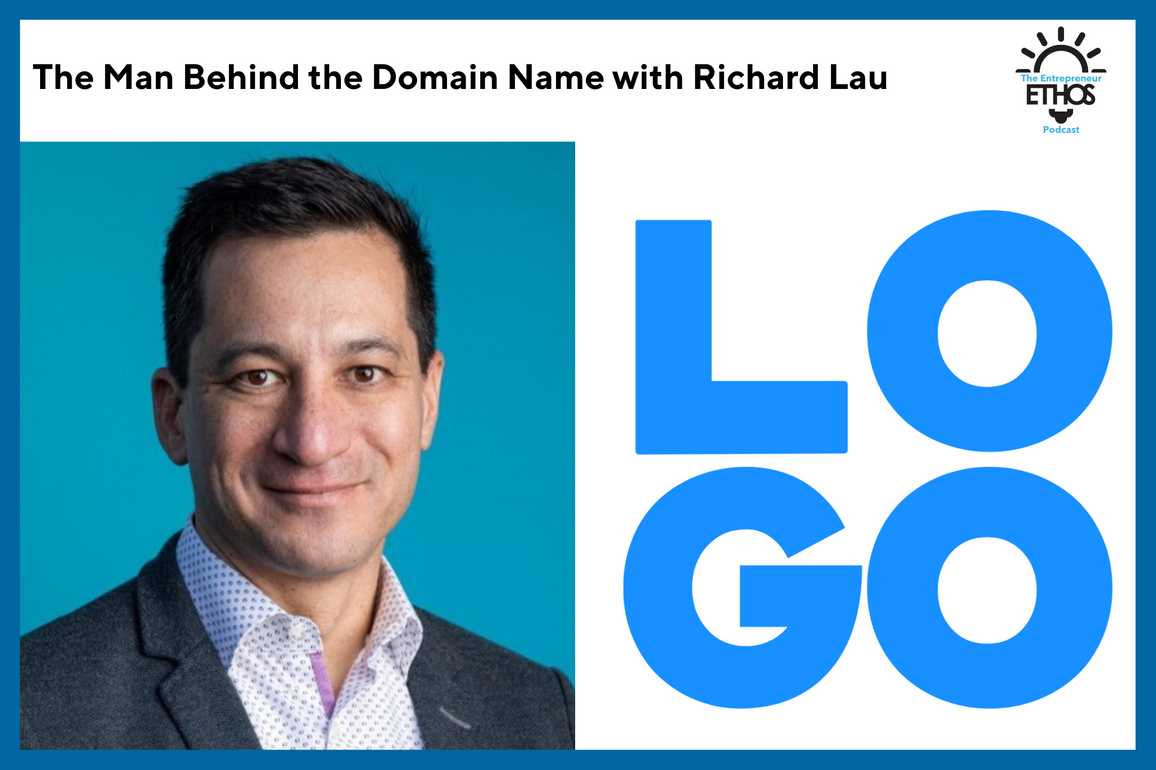 The Man Behind the Domain Name with Richard Lau of Logo.com
Subscribe: Apple Podcasts | Spotify | Stitcher | Overcast
Support the Show. Get the AudioBook!
AudioBook: Audible| Kobo| Authors Direct | Google Play | Apple
Summary
Hey everyone. Stay tuned to the end of the interview where I'll give you some actionable insights that I learned from my guest. These insights are also in the show notes. As always, thanks for listening.
Now on to my guest for today, Richard Lau, founder of Logo.com and Resume.com.
Richard started out 20 years ago registering domain names, working at home in his bunny slippers. After growing the company to $4 million, he sold it and moved to California, but unfortunately the deal went south and he ended up with a severance check and took his wife and infant back home to Canada.
After that, Richard took what he learned and started over. He worked for 10 years as a domain name broker, specializing in tracking down hard-to-find contacts and buying domain names that he then sold, or kept for his own inventory. Eventually he started developing websites for the domain names he bought. He and his partner built Resume.com into a full-fledged business offering resume services and eventually sold it to Indeed. They also built up and sold domains.com, selling it to the company that became GoDaddy. Richard also founded and produced a conference for domain name brokers. His current project is logo.com, where entrepreneurs can have a logo built for free. He plans to grow the site by offering other services for businesses as they grow.
Now, let's get better together.
Actionable Insights
Richard learned from experience it's important to do your due diligence from the very beginning, giving the example of using fonts that aren't licensed. Even such minor-seeming issues can make a difference if and when you eventually sell your business.
Business is about relationships. Richard believes that people pay you in gratitude for being given something of value. If the customer doesn't believe he received something of value, then he doesn't want to take their money. For making connections in business, he also believes strongly in face-to-face interactions.
Richard's own brush with cancer has helped him re-evaluate what's truly important in life."Life is too short to work for a bad boss," Richard says. He notes that particularly in the U.S., most people have the freedom to move somewhere where the cost of living is lower, or where you can find a better opportunity. With so many opportunities available online, there's no excuse for not building a life you love.
Links to Explore Further
Keep In Touch