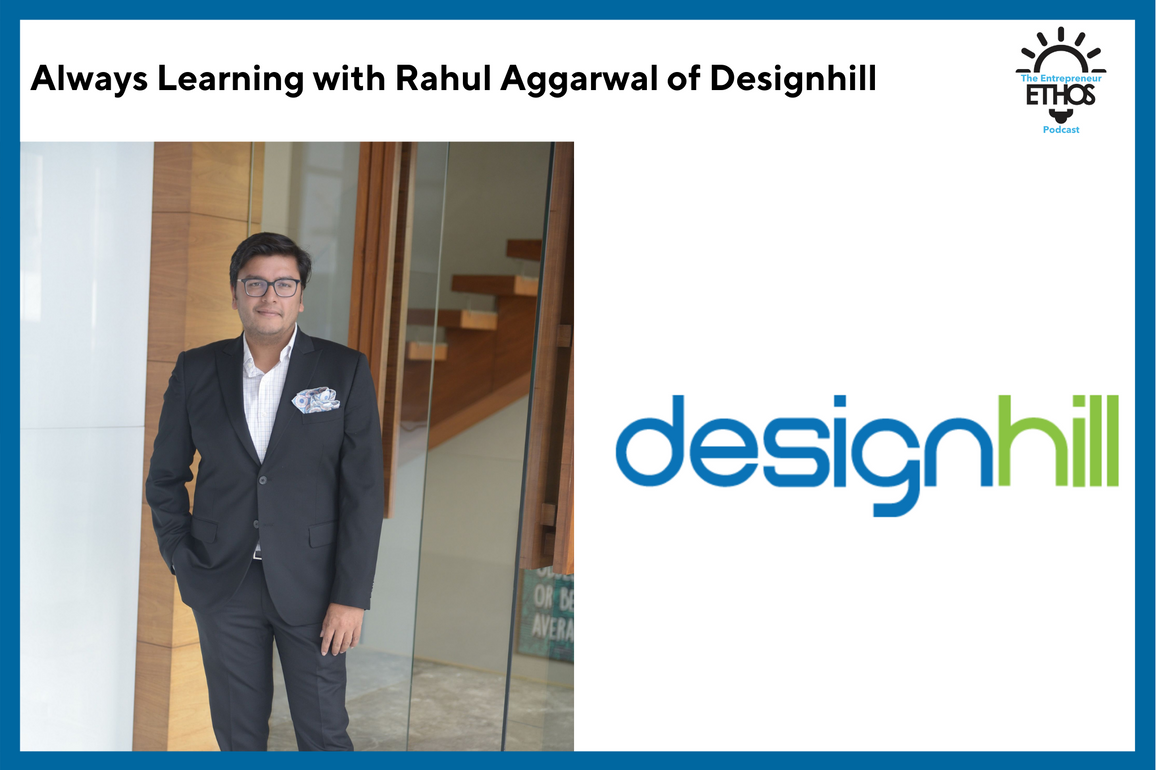 Always Learning with Rahul Aggarwal and Designhill
Subscribe: Apple Podcasts | Spotify | Stitcher | Overcast
Support the Show. Get the NEW AudioBook!
AudioBook: Audible| Kobo| Authors Direct | Google Play | Apple
Summary
Hey everyone. Stay tuned to the end of the interview where I'll give you some actionable insights that I learned from my guest. These insights are also in the show notes. As always, thanks for listening.
Now on to my guest today, Rahul Aggarwal, cofounder of Designhill.
Rahul comes from a family of business owners. After earning degrees in chemical engineering and business, he struggled with finding good designers. His younger brother Varun, a freelance designer, was having trouble finding good clients and getting paid. The two decided to build a business to solve the problem. The result was Designhill, which now boasts over 250,000 design professionals connecting with over a million businesses. The platform offers a way for businesses of all levels to find good design services at a price point they can afford, whether it's an inexpensive do-it-yourself logo or customized printed products.
Rahul works on business development and branding while Varun oversees the technical side. The brothers make their partnership work by recognizing the different skill sets each brings to the table, having a common vision, and making decisions together on long-term strategies. Rahul stresses the importance of learning as much as you can about areas of the business you might not know much about and that "you need to know a little more than a little" so you can be sure to hire the right people and make well-informed decisions.
Now let's get better together.
Actionable Insights
Aggarwal's advice for aspiring entrepreneurs:
Listen and absorb advice from others, but in the end it's up to you to determine the best path to take.
Don't be afraid to try different things in pursuit of your goal. We learn a lot from our failures.
Don't aim for perfection when you're starting out. Test your product or service, listen to feedback, and then improve from there.
You won't be good at everything required to be an entrepreneur. Don't worry. Do the best you can and explore how to get better like Rahul does with public speaking.
Rahul founded the company with his brother Varun. His advice on cofounders is to have complementary skills and to be honest with each other. Being brothers, give them another level of honesty that might lack with non-family members.
Links to Explore Further
Keep In Touch
Book or Blog or Twitter or LinkedIn or JSYPR or Story Funnel