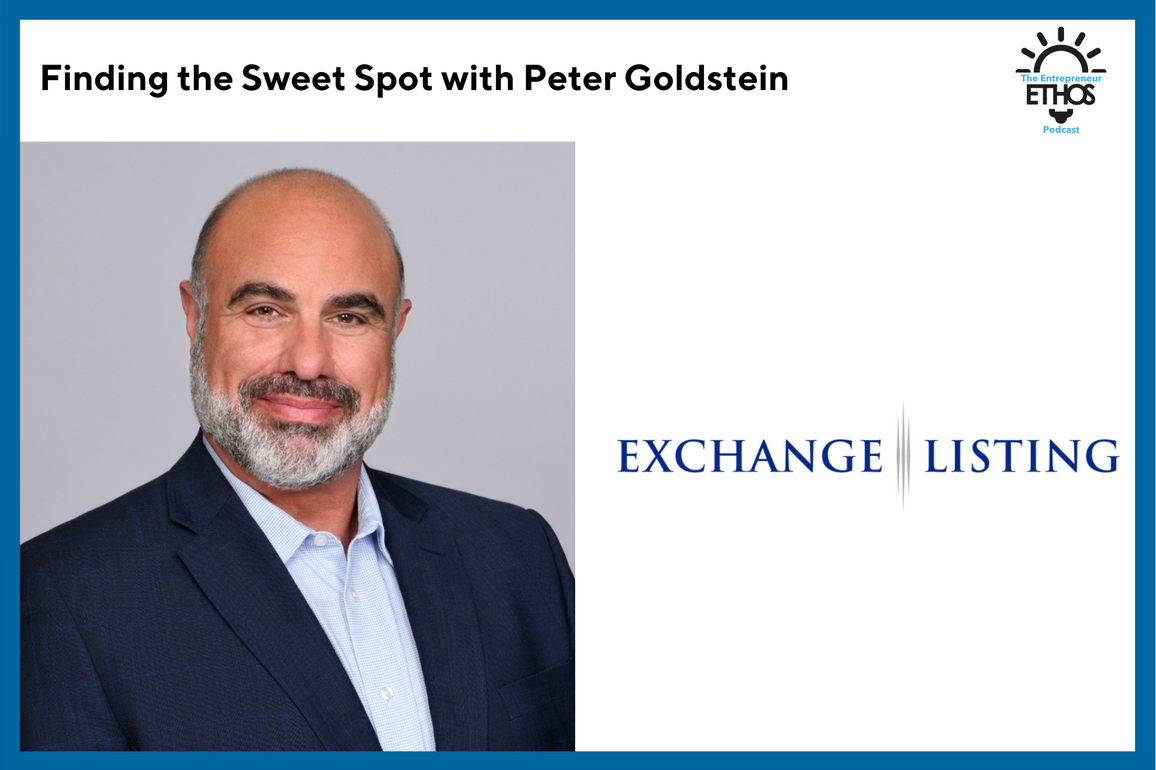 Finding the Sweet Spot with Peter Goldstein whop Helps Companies Go Public
Subscribe: Apple Podcasts | Spotify | Stitcher | Overcast

Support the Show. Get the NEW AudioBook!

AudioBook: Audible| Kobo| Authors Direct | Google Play | Apple
Summary
Hey everyone. Stay tuned to the end of the interview where I'll give you some actionable insights that I learned from my guest. These insights are also in the show notes. As always, thanks for listening.

Now on to my guest today, Peter Goldstein of Exchange Listing, who helps companies go public.

Peter admits that what he does now isn't something he could have planned out. He started out in the restaurant industry in New York, but, he says, has always been an entrepreneur, picking up odd jobs when he was a kid to earn money. He bought his first business at the age of 24 when, seeing an opportunity, he took it. Now Peter draws on his decades of experience in helping emerging growth companies enter public markets. For entrepreneurs who are at this stage of growth, you may want to find someone like Peter to help you navigate this complex process.

Peter explains that there are a lot of opportunities right now for companies to access capital on public markets. His task is to evaluate whether or not a company is ready to go public, analyzing it from a number of angles both qualitative and quantitative. At times he works with companies for a year or more to help them prepare for this step. And just as a company needs to know its ideal customer and how to tell their story, so too does a company need to craft its story for potential investors.

Now let's get better together.
Actionable Insights
Here's some advice from Goldstein for rising entrepreneurs:
You need to have passion for what you're doing. Combining your areas of strength with that passion will be your leverage for success.
Identify areas where you need help or need advice, and don't be afraid to ask for it.
Taking stock quarterly can help business owners get a wider perspective. Goldstein recommends examining how things are going, looking at the analytics, and changing course as needed.
Links to Explore Further
Keep In Touch
Book or Blog or Twitter or LinkedIn or JSYPR or Story Funnel