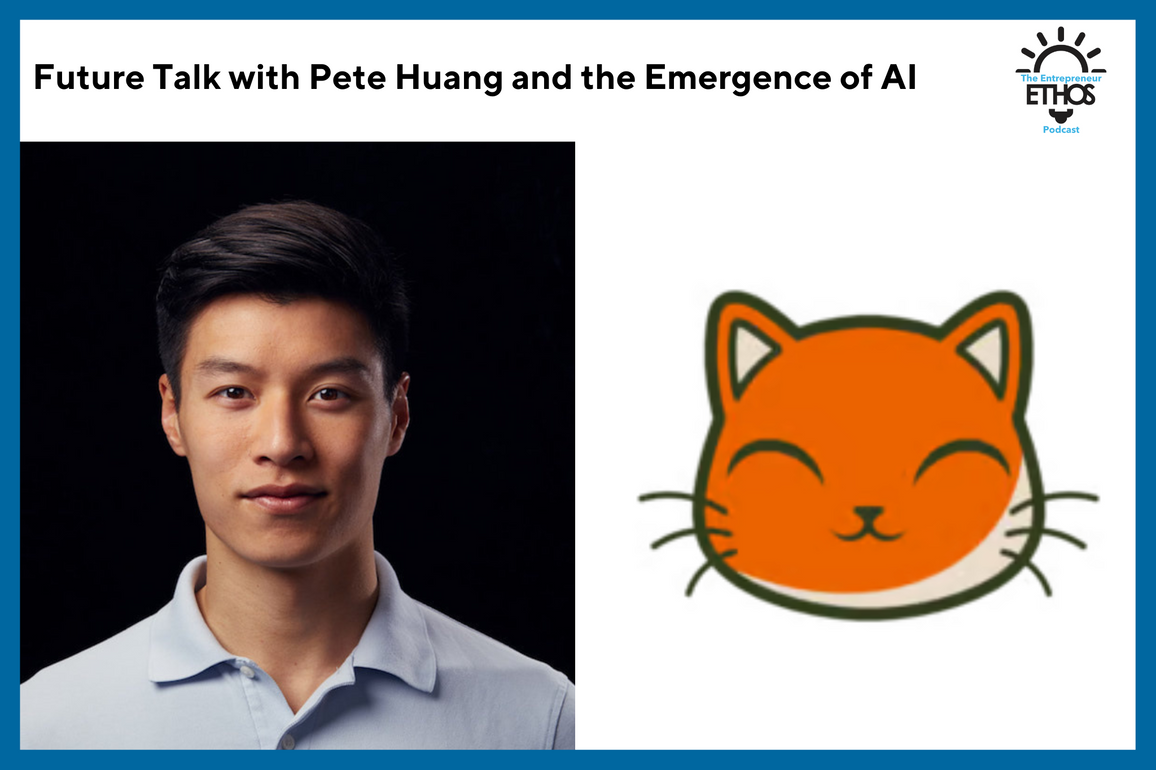 Future Talk with Pete Huang and the Emergence of AI.
Subscribe: Apple Podcasts | Spotify | Stitcher | Overcast
Support the Show. Get the AudioBook!
AudioBook: Audible| Kobo| Authors Direct | Google Play | Apple
Summary
Hey everyone. Stay tuned to the end of the interview where I'll give you some actionable insights that I learned from my guest. These insights are also in the show notes. As always, thanks for listening.
Now on to my guest for today, Pete Huang, co-founder of The Neuron, a daily newsletter dedicated to the latest news about artificial intelligence.
Pete started writing online when he was a teenager as a copywriter. After college he worked as an analyst at McKinsey then with a number of startups in tech. Throughout the interview, Pete expressed how exciting and interesting he found working in tech, and is particularly excited to see what will happen as AI becomes mainstream.
How, ultimately, will AI affect business and entrepreneurship? Pete's not sure yet, but he's excited to see what happens next. Some of the questions and thoughts he shared in our talk:
A new wave of businesses where AI comes first will emerge.
AI has the potential to change how fast businesses evolve and adapt. Pete wonders if it might be possible to shorten the cycle of founding to exiting from 10-15 years to under 10.
Think of ChatGPT as an "a very smart intern who doesn't know anything." People will need to "teach" ChatGPT before it can make a difference in how we work.
Companies will have to come up with their own strategies and models for the use of AI.
For now, Pete recommends a "wait and see" approach; at the same time he recommends companies who want to incorporate AI tools  be nimble.

Now, let's get better together.
Actionable Insights
If you're interested in building a business around AI:

Know that it's still in the early stages. Be willing to try, to experiment, and to fail. This is a long game, not a shortcut, though Pete thinks things will become clearer in a matter of months.
To help get you through the uncertainties of this moment, consider adopting Pete's attitude: he finds everything that's happening fascinating, and expresses gratitude for getting to be part of a moment that will likely radically transform what our future looks like.
Be willing to be part of the conversation. Know that there may not be answers yet.
Links to Explore Further
Keep In Touch
Book or Blog or Twitter or LinkedIn or The Story Funnel