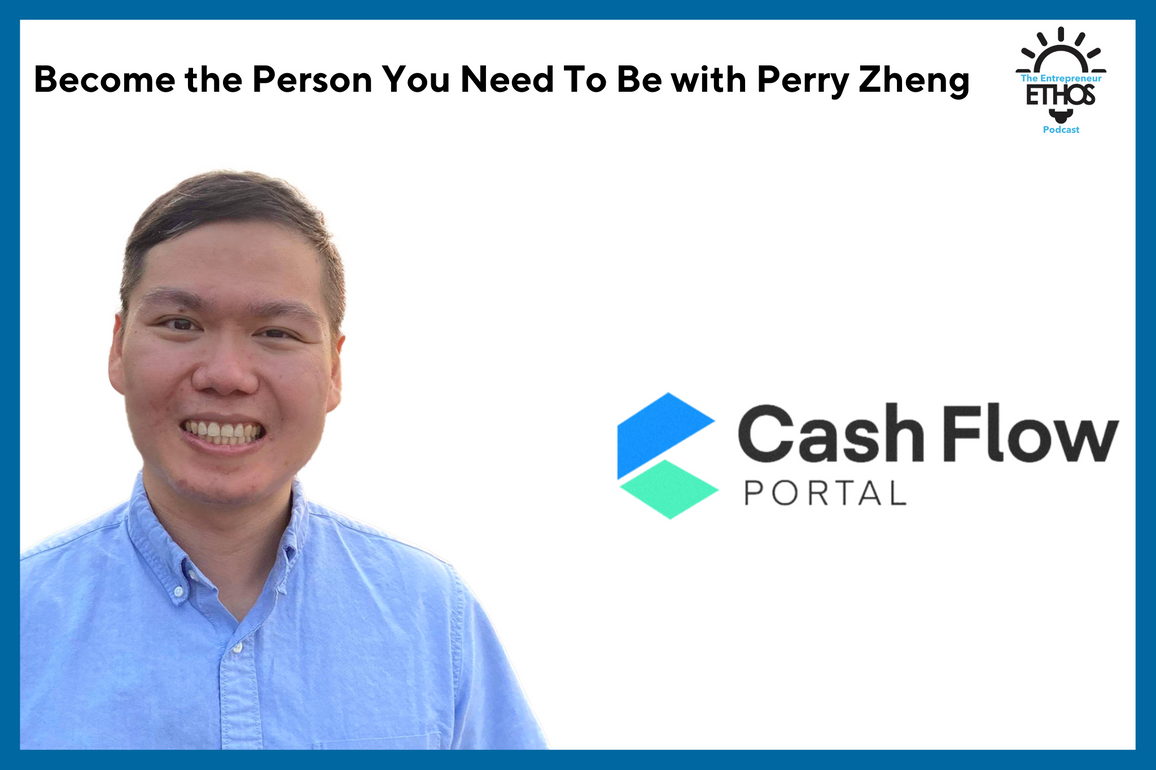 Become the Person You Need To Be with Perry Zheng
Subscribe: Apple Podcasts | Spotify | Stitcher | Overcast
Support the Show. Get the AudioBook!
AudioBook: Audible| Kobo| Authors Direct | Google Play | Apple
Summary
Hey everyone. Stay tuned to the end of the interview where I'll give you some actionable insights that I learned from my guest. These insights are also in the show notes. As always, thanks for listening.

Now on to my guest for today, Perry Zheng, founder and CEO of Cash Flow Portal.
Perry started working as a software engineer in 2010, working for fast-growing companies like Twitter and Lyft. Five years into his career, having reached the position of engineering manager, he started investing in real estate. First he bought a house and lived in it, renting out the other bedrooms. He repeated this a few times and gradually accumulated more properties.
Ultimately he decided to take a bigger step of investing in a multi-unit property, which required bringing on other investors. He found, however, the process of basic tasks like obtaining signatures and transferring money was inefficient. This led him to hire a team to develop a software program that people like himself could use, ending up with Cash Flow Portal.
Perry didn't dive head-first into being an entrepreneur. As a manager at Lyft, he could afford to invest in the company and pay employees while continuing to work. He bootstrapped the company for the first year and a half until he saw that he had a viable product. Once he started to work on attracting investors in order to grow his company, he decided it was time to become a full-time entrepreneur, and he now has a clear vision of where he and his company are headed.
Now let's get better together.
Actionable Insights
Perry had funds to finance his startup, but he waited until he saw it could be a viable business to quit his job. This might not be an option available to everyone, but he found this strategy enabled him to start the company without the immediate pressure of having to find and satisfy investors.
Perry notes that by working at both a job and his company, he sacrificed emotional stability for financial stability. What kept him going was passion to the point of obsession for making his idea a reality.
In order to achieve your goal, you will need to become someone different than what you are. This doesn't mean necessarily sacrificing your values, but it does mean recognizing that you may have to learn and acquire new skills to be successful. In short, move out of your comfort zone; if you fail, take the lessons you learned and move on.
Links to Explore Further
Keep In Touch