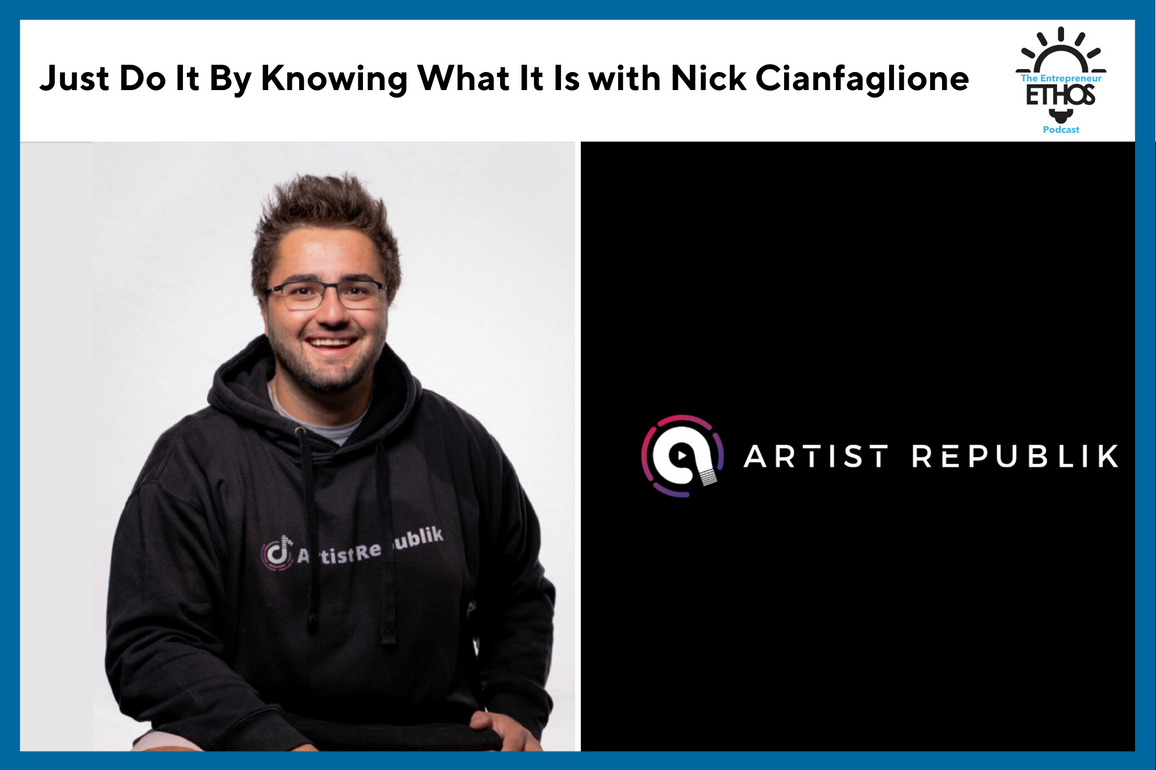 Just do it by knowing what it is with Nick Cianfaglione from Artist Republik
Subscribe: Apple Podcasts | Spotify | Stitcher | Overcast
Support the Show. Get the NEW AudioBook!
AudioBook: Audible| Kobo| Authors Direct | Google Play | Apple
Summary
Hey everyone. Stay tuned to the end of the interview where I'll give you some actionable insights that I learned from my guest. These insights are also in the show notes. As always, thanks for listening.
Now on to my guest today, Nick Cianfaglione, founder of Artist Republik, an online platform for musicians to distribute and market their music.
Nick got his start as an entrepreneur selling duct-tape wallets in fifth grade and moving on to producing music concerts in high school. By the time he graduated from high school, he'd put on 75 shows. He went to business school and focused on music marketing, working in the field and developing his skills in direct sales. While he had hopes of being a DJ, he realized he was better behind the scenes.
Artist Republik was born after a lot of listening and research into what artists were needing. What they were unhappy with, he found, was not so much the distribution but what was happening before and after that. Artist Republik offers access to everything an artist needs from a record label to get known at an affordable price. While they've only been in business a little over a year, Nick says that the demand is outpacing what they can offer.
Now let's get better together.
Actionable Insights
Want to learn entrepreneurship? Put on a concert, Nick suggests. There's very little upfront cost, so it's not a lot of risk, and you'll learn a lot in the process.
You need to respond to what the market demands; you can't just decide what the market needs. Learn as much as you can and be willing to adjust as needed. Nick's company has focused on rap and Afropop because there's a low barrier to entry and because of their wide popularity.
In sales, establish a connection by demonstrating that you've done your research and have an authentic voice. Nick credits two years in a theater program for also helping him hone the skills he's used in sales.
Links to Explore Further
Keep In Touch
Book or Blog or Twitter or LinkedIn or JSYPR or Story Funnel