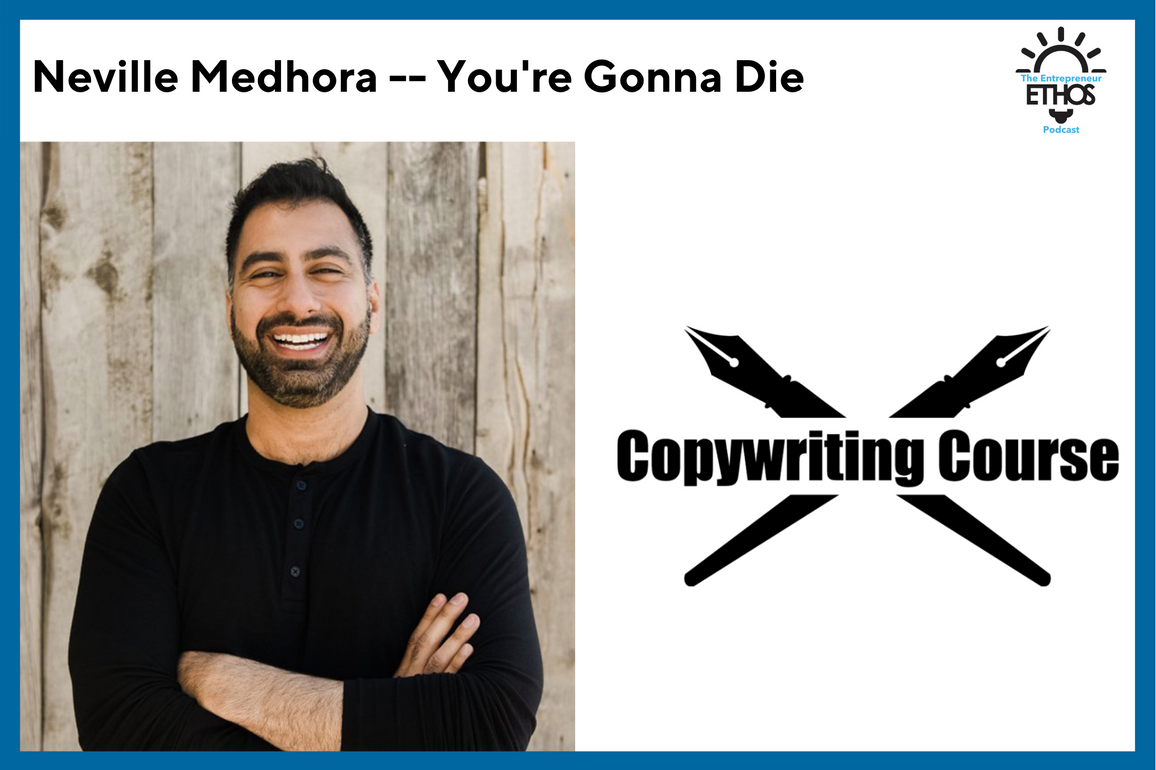 We're All Going to Die, So Enjoy the Journey: A Conversation with Copywriting Guru Neville Medhora
Subscribe: Apple Podcasts | Spotify | Stitcher | Overcast
Support the Show. Get the NEW AudioBook!
AudioBook: Audible| Kobo| Authors Direct | Google Play | Apple
Summary
Hey everyone. I wanted to jump in quickly let you know about the release of the audio version of my book, The Entrepreneur Ethos, narrated by David A. Conatser. If you want to support the show, you can buy it wherever audiobooks are sold. Links are also in the show notes.
Now on to my guest for today. Neville Medhora, one of the best copywriters out there and creator of Copywriting Course.
Neville Medhora is best known for his copywriting company and course, Copywriting Course. Born in Texas to Indian immigrants, Neville relates how he first learned about the potential for entrepreneurship when someone in his community took him under his wing and taught him about his real estate business.
Neville went on to build a successful online company selling rave supplies before he even graduated from college. An avid reader, he's learned from many successful business people and entrepreneurs. He sees the secret of copywriting to be both educational and entertaining, with the goal of installing information into the reader's head.
He's also recently published the book You're Going to Die: A Framework for Happiness, where he describes planning his life around his probable age of death and working backward, to live the life you truly want to live.
Now, Let's get better together
Actions to Try or Advice to Take
Is someone in your community or network doing what you want to do? Get acquainted; he or she might be willing to mentor you.
Try Neville's approach to planning your life: estimate your probable age of death and plan backward. What do you most want to do or experience? When in your life would be the best time to do those things?
Copywriting is about more than just writing; it's about strategizing the best way to communicate information to the most people. It might include other mediums, like videos and audio, for example.
Links to Explore Further
Keep In Touch