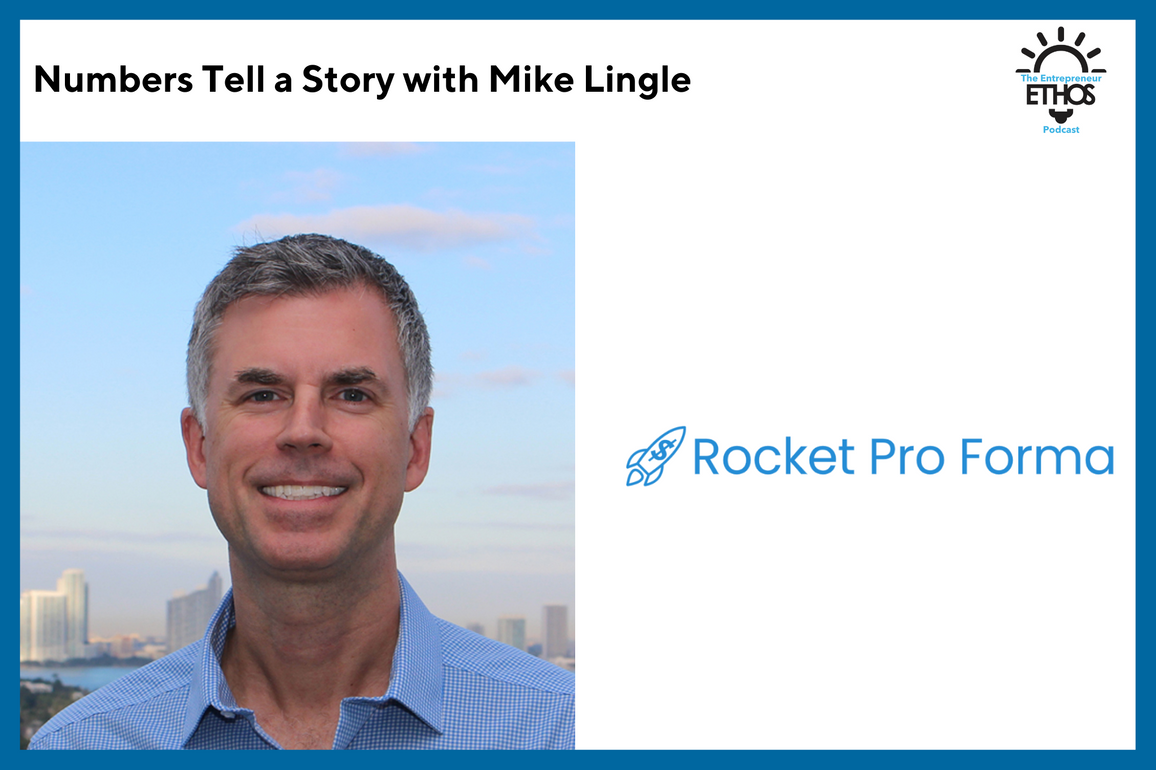 Numbers Tell a Story with Mike Lingle and Rocket Pro Forma
Subscribe: Apple Podcasts | Spotify | Stitcher | Overcast
Support the Show. Get the AudioBook!
AudioBook: Audible| Kobo| Authors Direct | Google Play | Apple
Summary
Hey everyone. Stay tuned to the end of the interview where I'll give you some actionable insights that I learned from my guest. These insights are also in the show notes. As always, thanks for listening.

Now on to my guest for today, Mike Lingle, a tech entrepreneur and creator of Rocket Pro Forma, a tool to help entrepreneurs get a handle on their financial picture and help draw investors.
Mike has always been interested in linking engineering and design. Early on he started pursuing architecture, but moved into learning to code to build 3-D models. He developed a presentation software for companies to use in sales.
After 15 years, his company was acquired and he took a couple of years off to pursue his interests in music - during which time he met and married his wife and started a family. He figured out that music wasn't his future, so he returned to tech, mainly advising and teaching entrepreneurs.
Mike reflects on his first experience having a company, when he realized after his partner left that the company wasn't financially stable. He realized he needed to better understand the numbers and now believes this skill is essential for a business and business owner to be able to make good decisions for your company.
Rocket Pro Forma is the result of his desire to help entrepreneurs with their financial decision-making and, while his customers usually come to him for a tool to help with presentations for potential investors, he hopes that it will help them in running their business, too.
Now, let's get better together.
Actionable Insight
"You have to radically change your behavior in order to radically change your circumstance," Mike says, noting that he had to learn a new skill in order to be able to get a hold on the finances of his business.
Putting together a financial plan is important to set up and draw investment into your business, but it's also vital so you can run your business effectively. Mike says having this plan gives him "a map in his head" to follow for making decisions for his business.
Own your story, and use numbers to tell the story. While you can get help and outsource tools, ultimately you have to have a clear vision of your story, and be able to tell it effectively.
Links to Explore Further

Keep In Touch