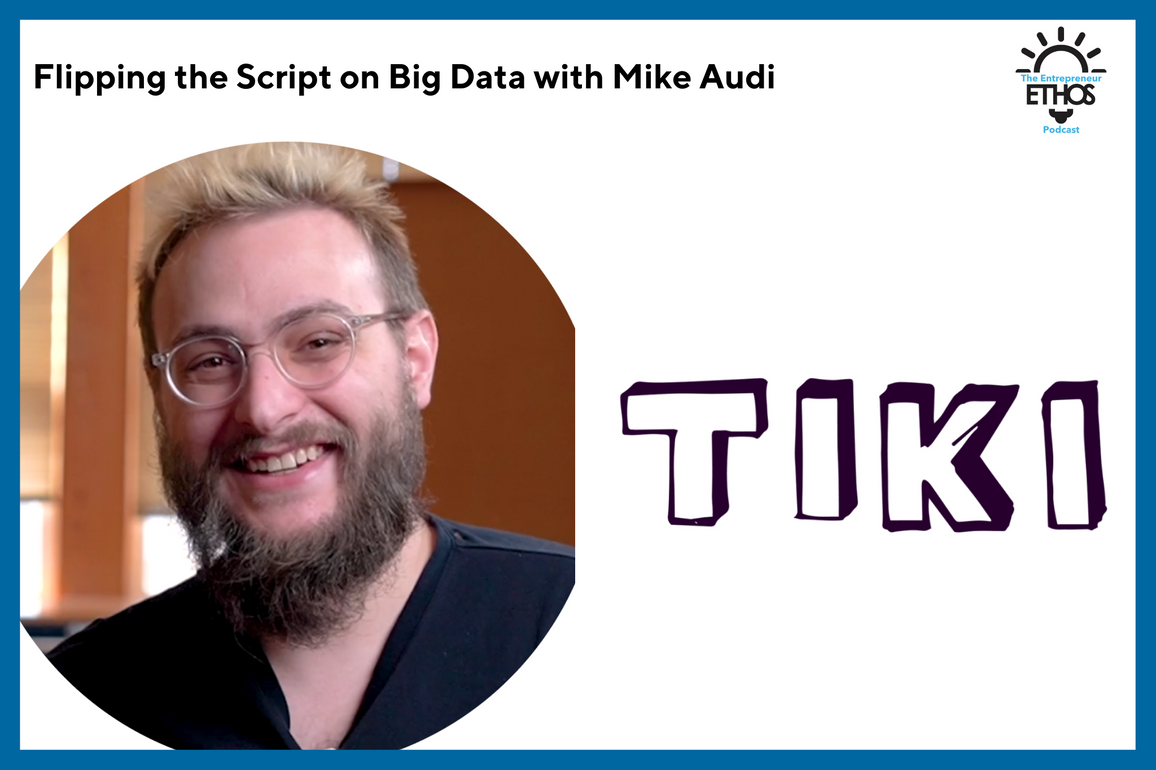 Flipping the Script on Big Data with Mike Audi
Subscribe: Apple Podcasts | Spotify | Stitcher | Overcast
Support the Show. Get the NEW AudioBook!
AudioBook: Audible| Kobo| Authors Direct | Google Play | Apple
Summary
Hey everyone. Stay tuned to the end of the interview where I'll give you some actionable insights that I learned from my guest. These insights are also in the show notes. As always, thanks for listening.

Now on to my guest for today, Mike Audi, founder of TIKI, a new company that aims to help empower people to control their own personal data. He calls such data the "raw material of the internet."

Mike has long been concerned with how the types of companies he's built software for have used people's data. In 2020, when more and more people were voicing dissatisfaction with the ways companies have used people's data, he saw a way to make a change and he came up with a solution. That solution is to "flip the paradigm on its head" by instead giving the power to the people.

TIKI's approach is to build a means for people to control how their data is shared, as well as to be able to make money off the data they do choose to share. TIKI's founding principle is that they must be a company that builds loyalty and trust. Therefore, they are making everything about the company public and transparent, from the code they write to their financial statements. They set out to do a beta test with 1,000 users - and have ended up with over 120 thousand who have signed on to try out the software, which is still in development. Mike recognizes it's an ambitious project, and it won't be easy, but he's optimistic that, even if they don't succeed, they'll be contributing to finding a solution.

Now, let's get better together.
Actionable Insights
Building trust with your customers is essential, no matter what your industry. TIKI's approach to building trust is by being completely transparent in everything they do. Mike sees this as their brand differentiator.
Mike recommends that aspiring entrepreneurs ask themselves what's motivating them and cautions that the motivation must be strong enough to see you through the challenges and difficult periods. Like many of my other guests, Mike's advice is to make sure you have passion for what you're doing and to be motivated by more than just money.
Sometimes the market needs time to catch up with your idea; recognizing when the time is right can be crucial, but also be willing and ready to take the leap when it is right. Once Mike saw the time was ripe for his idea, he started soliciting feedback, and, seeing there was indeed tremendous interest, he acted quickly to lay the foundation for TIKI.
Links to Explore Further
Keep In Touch