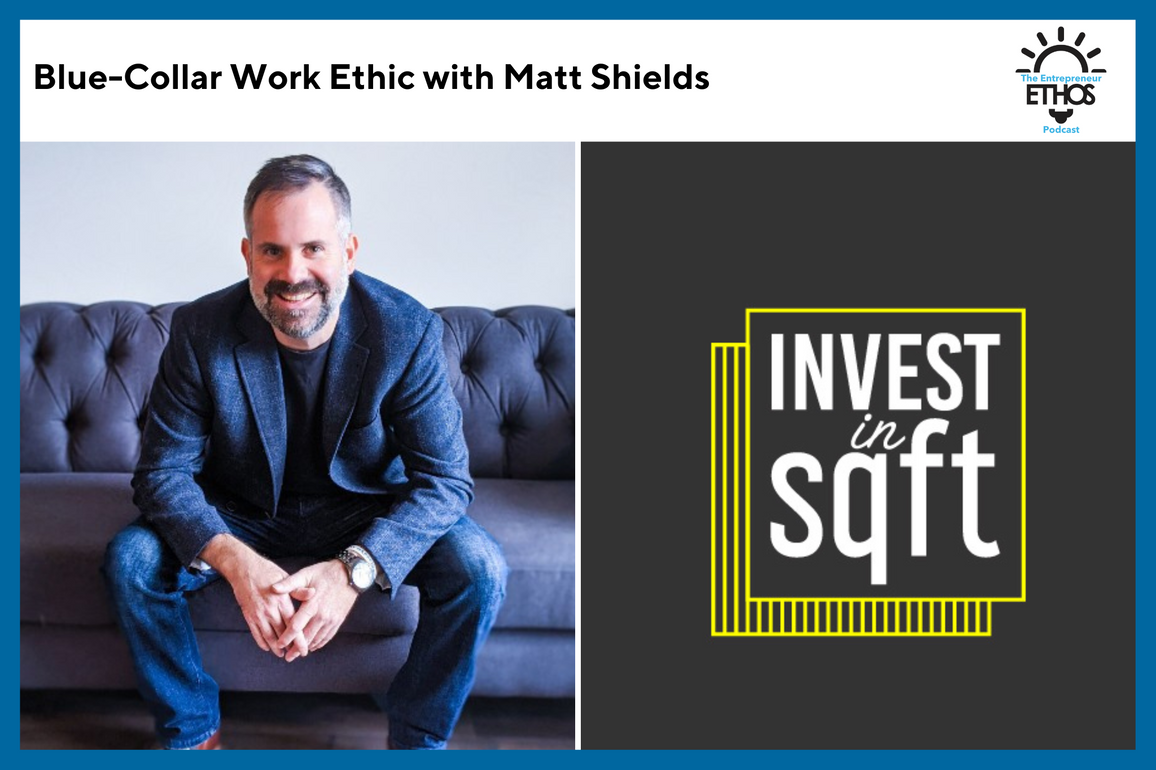 Matt Shields is a successful entrepreneur with an eclectic background in real estate, electrical contracting, and technology.
Subscribe: Apple Podcasts | Spotify | Stitcher | Overcast

Support the Show. Get the AudioBook!

AudioBook: Audible| Kobo| Authors Direct | Google Play | Apple
Introduction
On this episode of The Entrepreneur Ethos, host Jarie Bolander invites guest Matt Shields to discuss the importance of a blue-collar work ethic for success in various fields, including entrepreneurship. Shields shares personal anecdotes that emphasize this point, as well as the need for humility and responsibility in leadership. The discussion also covers the impact of current economic challenges on businesses, the importance of instilling foundational values in oneself, and the benefits of being a servant leader. Throughout the episode, Shields advocates for taking a positive outlook on life, even during difficult times.
Timestamps
00:01:24 Real estate experience since childhood, electrical apprenticeship, technology company, multi-family real estate investment.
00:07:06 Blue collar work ethic drives entrepreneurship success.
00:09:06 "Servant leadership" concept: Lead by serving.
00:14:36 Boss doesn't have to do "drudgery stuff".
00:17:23 Early service jobs build empathy for people.
00:21:10 Businesses impacted, tech disruption minimal, investment opportunities.
00:25:39 Capitalism and democracy are important for human thriving.
00:28:54 Find positives in every situation, avoid negativity.
00:32:16 Loss led to positive changes in life.
00:38:50 Core values as verbs improve collaboration dynamics.
00:44:02 Podcast creator encourages feedback and sharing.
Key Topics
Topics covered in "The Entrepreneur Ethos - Matt Shields" episode:

Personal experiences with blue-collar work
Impact of economic situation on businesses
Entrepreneurship and societal progress
Importance of being a humble leader
Core values and their importance
Speaker's eclectic background and podcast
Spreading positivity and creating a ripple effect
Benefits of being a servant leader
Criticisms of entitlement and lack of work ethic.
Links
Keep In Touch
Book or Blog or Twitter or LinkedIn or Get Story-Driven