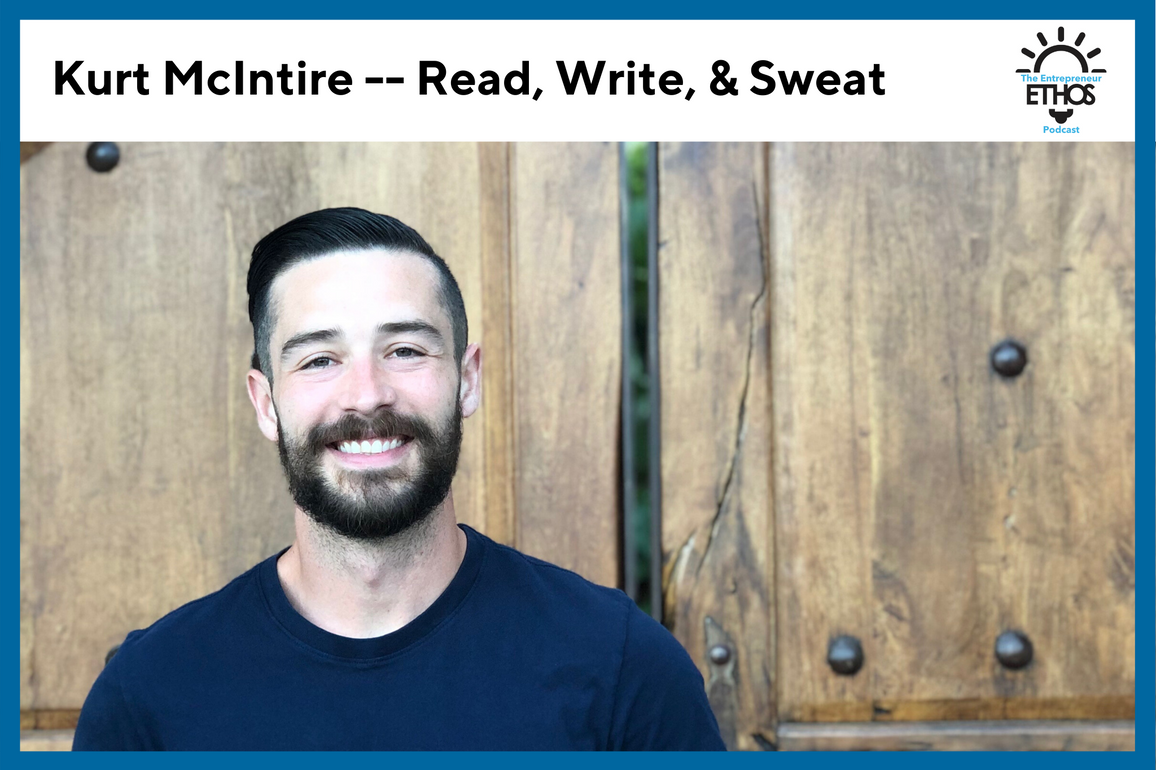 Software engineer and entrepreneur Kurt McIntire, cofounder of two tech start-ups, talks about his journey as an entrepreneur and lessons he's learning in building a new business—mainly, breaking through the taboo against "feeling talk" in the tech start-up industry.
Subscribe: Apple Podcasts | Spotify | Stitcher | Overcast
Summary
Today I talk with Kurt McIntire who is a San Francisco-based software engineer and entrepreneur. His first business was a mobile app development company he co-founded with his college roommate, called Vektor Digital. After five years of successfully developing applications for clients, he and his cofounder decided to go separate ways to explore other avenues. Kurt then went to work for Meraki, which is part of Cisco.
While there was much he learned at Meraki, such as standardized processes, he decided entrepreneurship was better suited for him. He and his wife both quit their jobs and embarked on a month-long road trip throughout the Southwest, just before the Covid-19 pandemic was starting to shut down cities. In addition to bonding with his wife, Kurt made his daily tasks to  "read, write, and sweat". He used journaling as a tool to help him figure out what he wanted to focus on. After returning home, he decided to focus on machine learning and co-founded SharpML.
SharpML is currently focusing on consulting with companies to develop AI solutions in the form of image, video, and data analysis.
One important takeaway Kurt shared was that he and his co-founders learned that they needed to acknowledge and work with their different communication styles. The key, Kurt found, was being open about their fears and working to understand each other's different worldviews. In addition to having weekly sales and tech meetings, he and his co-founders also make time to share their thoughts and fears.
Now let's get better together
Actions to Try or Advice to Take
We like Kurt's approach to figuring out his next steps in his professional journey: "Read, write, and sweat."
Even if you aspire to be an entrepreneur, working for a large company can give you a lot of insight and lessons to help you, so you're not figuring it all out on your own.
Don't make assumptions about what you think you can or cannot do. Once Kurt realized that AI didn't have to be reserved for PhDs working on campuses, he was able to zero in on what he most wanted to do in his new venture.
We all communicate through our own perspectives of the world. Instead of simply compromising, ask what the other person fears. Try to understand what they are saying from their worldview.
Links to Explore Further
Keep In Touch