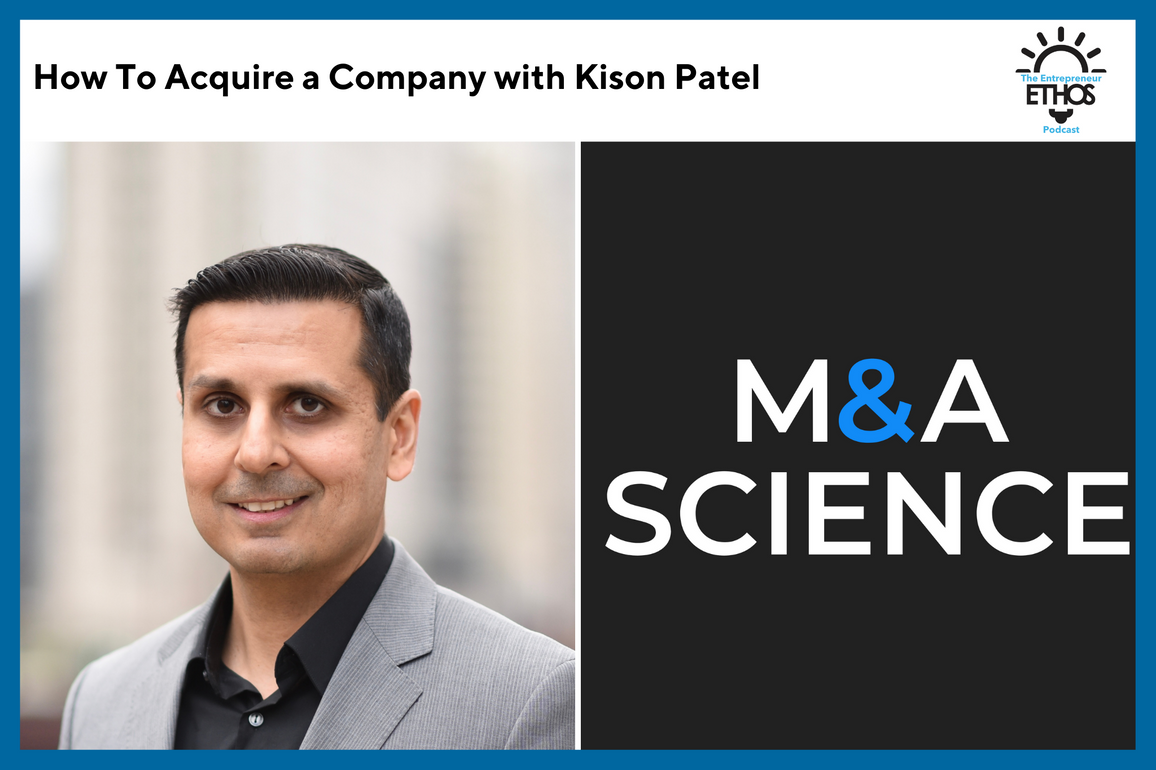 How To Acquire a Company with Kison Patel of DealRoom and M&A Science
Subscribe: Apple Podcasts | Spotify | Stitcher | Overcast
Support the Show. Get the AudioBook!
AudioBook: Audible| Kobo| Authors Direct | Google Play | Apple
Summary
Hey everyone. Stay tuned to the end of the interview where I'll give you some actionable insights that I learned from my guest. These insights are also in the show notes. As always, thanks for listening.
Now on to my guest for today, Kison Patel, an expert in mergers & acquisitions. He is the CEO and founder of DealRoom (which is part of M&A Science), a platform to help manage the M&A life cycle; podcast host of M&A Science; and author of the book Agile M&A: Proven Techniques  to Close Deals Faster and Maximize Value, A Practitioner's Guide.
Kison started out working as an advisor in mergers & acquisitions in Chicago, first with private clients and working up to corporations in various industries. He began his entrepreneurial journey with a tech startup, where he found he enjoyed working with engineers and also saw an opportunity to apply project management tools to the M&A industry.
With DealRoom, he learned to face all the challenges of a tech startup, from working with a team, figuring out product market fit, and strategies for going to market. In 2017, a friend encouraged him to start a podcast. His show, M&A Science, seeks to help those working in the field to better understand the process and learn from others. The show gradually grew and Kison realized there was a demand for more information and resources. He wrote his book and created the M&A Science Academy, for corporate team members to more quickly learn insights and skills others usually take years to learn on their own.
Now, let's get better together.
Actionable Insights
Kison places a lot of emphasis on the importance of simply being curious and asking questions. If you're involved in a merger or acquisition, find out as much as you can about the company you're partnering with. Similarly, as an entrepreneur, figure out where you want to get to and ask, "What would it take to get there?"
Being agile means having the flexibility to respond as new information emerges, allowing you to iterate and reiterate until you get to a place that works best for all. The agile approach to mergers and acquisitions also helps align the people who will be most affected by the changes. Software companies, Kison notes, are often successful at M&A because they already have a more agile approach built into their company culture.
Links to Explore Further
Keep In Touch