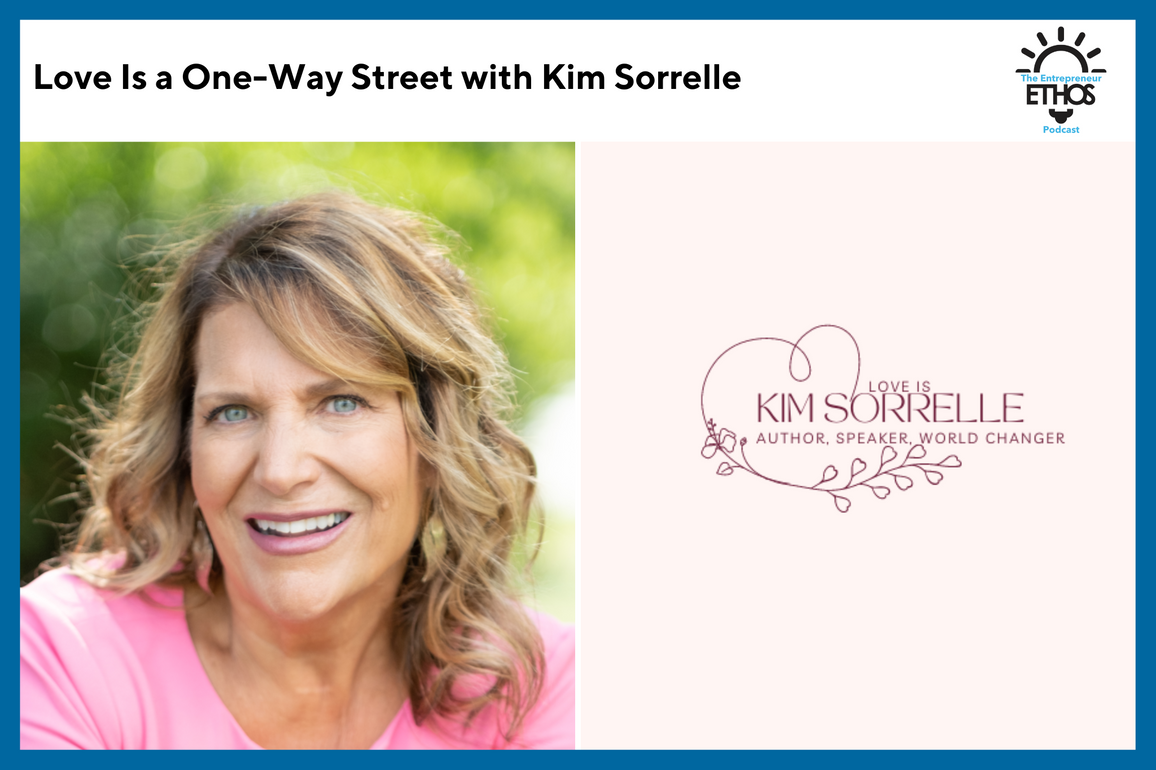 Love Is a One-Way Street with Kim Sorrelle
Subscribe: Apple Podcasts | Spotify | Stitcher | Overcast
Support the Show. Get the AudioBook!
AudioBook: Audible| Kobo| Authors Direct | Google Play | Apple
Summary
Hey everyone. Stay tuned to the end of the interview where I'll give you some actionable insights that I learned from my guest. These insights are also in the show notes. As always, thanks for listening.

Now on to my guest for today, Kim Sorrelle, a longtime entrepreneur, director of the humanitarian organization Rays of Hope for Haiti and author.
Kim's first and second book were written in wake of tragedy. In this podcast, Kim opens up about her experiences with her husband being diagnosed with cancer, followed by her husband's death just six weeks later. Married out of high school, Kim built a life and family with her husband by her side. To cope with the experiences and grief, Kim wrote and shared her writings by email. That resulted in her first book, Cry Until You Laugh.
Her second book, Love Is, draws on Kim's experiences of losing her husband and also her humanitarian work in Haiti after its disastrous earthquake. It was written in response to her search for the real meaning of love, using the famous Biblical verse from 1 Corinthians 13:4-7 that starts, "Love is patient, love is kind" as a guidepost.
While there's no magic answer for getting over the devastating loss of someone you love, Kim offers some good insight into how she has coped with grief, including deciding to choose the things you can control and being of service, which gives her purpose.
Now, let's get better together.
Actionable Insights
Kim says, "You have permission to live a great life." She emphasizes that crying is a natural expression of grief, and that it's also okay to laugh, too.
Getting cancer and losing a spouse are not things anyone can control. Instead Kim focuses on things she can control, and focuses on what she needs to do to be happy.
Being of service can be the greatest healer. It's also good business.
Links to Explore Further
Keep In Touch