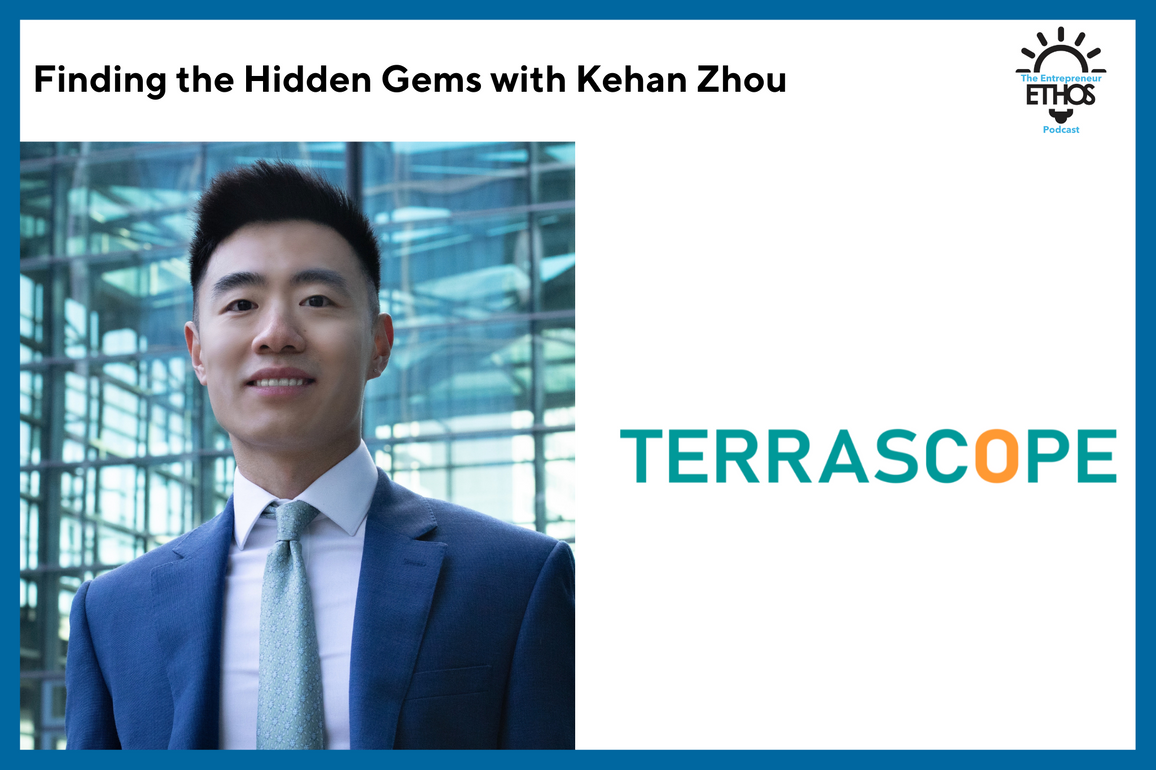 Finding the Hidden Gems with Kehan Zhou from Terrascope
Subscribe: Apple Podcasts | Spotify | Stitcher | Overcast
Support the Show. Get the AudioBook!
AudioBook: Audible| Kobo| Authors Direct | Google Play | Apple
Summary
Hey everyone. Stay tuned to the end of the interview where I'll give you some actionable insights that I learned from my guest. These insights are also in the show notes. As always, thanks for listening.
Now on to my guest for today, Kehan Zhou, founder of Terrascope, an AI-driven platform that helps buyers find rural properties.
Kehan was born in China and came to the U.S. to study economics at Wesleyan University. After college he went to work on Wall Street and became a municipal bond trader, learning skills in portfolio and risk management. After a few years of doing that, he felt the pull to pursue his own business, wanting the freedom it offers. Like so many entrepreneurs, he went to work trying to solve a problem. In his case, the problem he's trying to solve is helping potential buyers find rural properties.
Having gone through this process myself, I know firsthand how challenging looking for - and buying - a rural property can be. It's much more complicated than simply buying a house or condo in the city. Kehan has been able to put his finger on what's not working in the current process and has developed an online platform that uses AI to help people more effectively filter out potential properties based on various factors. Right now Terrascope serves five states and has had over 30,000 users but hopes to expand to all of the U.S. as well as ultimately be the go-to resource for rural property owners.
Now, let's get better together.
Actionable Insights
In order to solve a problem, study what works and what doesn't. Terrascope looks at what's not working with existing tools and applies what does work - how real estate agents interact with potential buyers - to building their AI tool. They continue to hone and develop the tool based on user feedback.
Start with one piece of the puzzle, and expand from there. Kehan and Terrascope are focused right now on helping people buy rural properties, but he hopes one day to build that out and be the "ecosystem" for people who buy properties, offering an array of services and resources.
Links to Explore Further
Keep In Touch