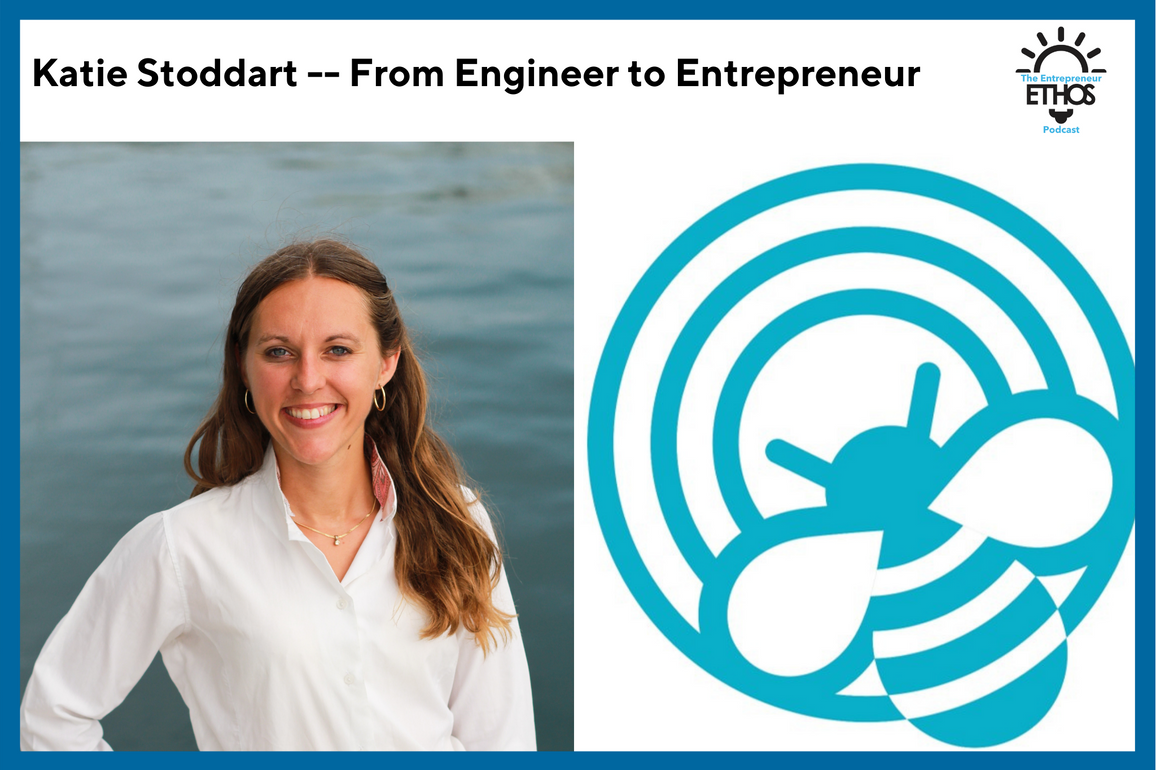 From Engineer to Entrepreneur and all points in between, Katie Stoddart, Business Coach
Subscribe: Apple Podcasts | Spotify | Stitcher | Overcast
Support the Show. Get the NEW AudioBook!
AudioBook: Audible| Kobo| Authors Direct | Google Play | Apple
Summary
Hey everyone. I wanted to quickly let you know about the release of the audio version of my book, The Entrepreneur Ethos, narrated by David A. Conatser. If you want to support the show, you can buy it wherever audiobooks are sold. Links are also in the show notes.
Now on to my guest for today, Katie Stoddart, business and performance coach.
As a student Katie showed promise in math and physics, so going into engineering seemed like the right choice. But while she liked the work, Katie felt it wasn't quite the right fit for her and that she needed to be working more with people.
After some searching, she landed on coaching and knew right away it was for her. As an "all or nothing" type of person, Katie gave up her job four months into coach training to launch her own coaching business.
Katie works with solopreneurs and entrepreneurs committed to growing their business and looking to increase their productivity as well as find more balance in their lives. Coaching gives her the opportunity to apply what she knows about analysis and discipline while also allowing her to be creative and work with people, elements she misses as a scientist. Like many entrepreneurs, Katie has coped with moments of low self-confidence, and she shares some strategies for how to keep going despite what the voices in your head might be saying.
Now let's get better together.
Actions to Try or Advice to Take
Stoddart shared a technique called "sugar cubes": track all the positive feedback you get, put it in a place you can easily go back to, and periodically review it, especially when you're feeling uncertain about your services. It will remind you of the contributions you can make to others' lives.
Be confident in your value when setting your rates. Charging what you're worth affects both you and the client. Lowering your rates to try to gain clients will not only diminish your sense of self-worth, it will send the message that you aren't offering that much value, and clients may not step up and do the work.
Another approach for when you feel unsure about yourself is to focus less on yourself and more on others and how you can be of service. This eases nervousness and connects you to your why.
Links to Explore Further
Keep In Touch
Book or Blog or Twitter or LinkedIn or JSYPR or Story Funnel