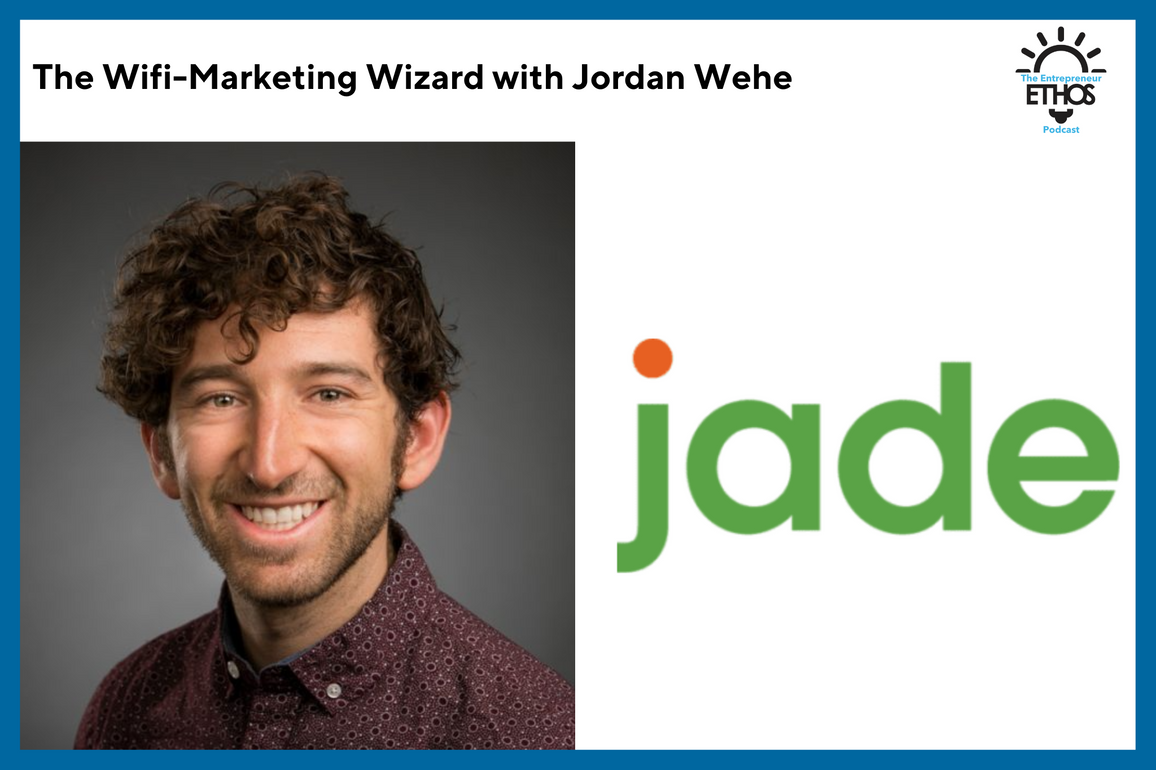 The Wifi-Marketing Wizard with Jordan Wehe from Jade Communications.
Subscribe: Apple Podcasts | Spotify | Stitcher | Overcast

Support the Show. Get the AudioBook!

AudioBook: Audible| Kobo| Authors Direct | Google Play | Apple
Summary
Hey everyone. Stay tuned to the end of the interview where I'll give you some actionable insights that I learned from my guest. These insights are also in the show notes. As always, thanks for listening.

Now on to my guest for today, Jordan Wehe, director of marketing at Jade Communications, an internet service and security provider in Colorado.
Jordan's first job was in an obesity prevention program in Denver, where he drew on his background in the sciences. But he found himself more interested in the marketing piece and decided to get a master's in marketing. When his brother asked him for help promoting the family business, he joined him at their father's company, Jade Communications..
In just a few years Jordan has helped make Jade Communications the internet service provider of choice for many customers in rural Colorado - despite having seven competitors. The company believes in putting the customer first by engaging in "practical empathy," where they listen to the customers' problems and help them figure out solutions. Jordan believes that marketing needs to be part of the job of every employee, no matter what their role.
With COVID requiring so many people to start working remotely — and many continuing to do so — having reliable internet is important and invaluable when building a community. Jordan's view of seeing their service as part of community building and making people's lives better is a key part of what makes Jade successful.
Now, let's get better together.
Actionable Insights
Instead of looking at business as selling a product or service, change the way you talk about it through the lens of empathy: what is the customer struggle, and how can you help?
Consider everyone in your business as part of marketing, no matter their role, and give them the support and tools they need to be good representatives of the company, whether it's how they talk to customers or what they do when they are at their homes.
Let the best idea win. Jordan explains that when he and his brother have different ideas, they try to hash it out and recognize who has the best idea, putting aside ego for the sake of the business.
Links to Explore Further
Keep In Touch