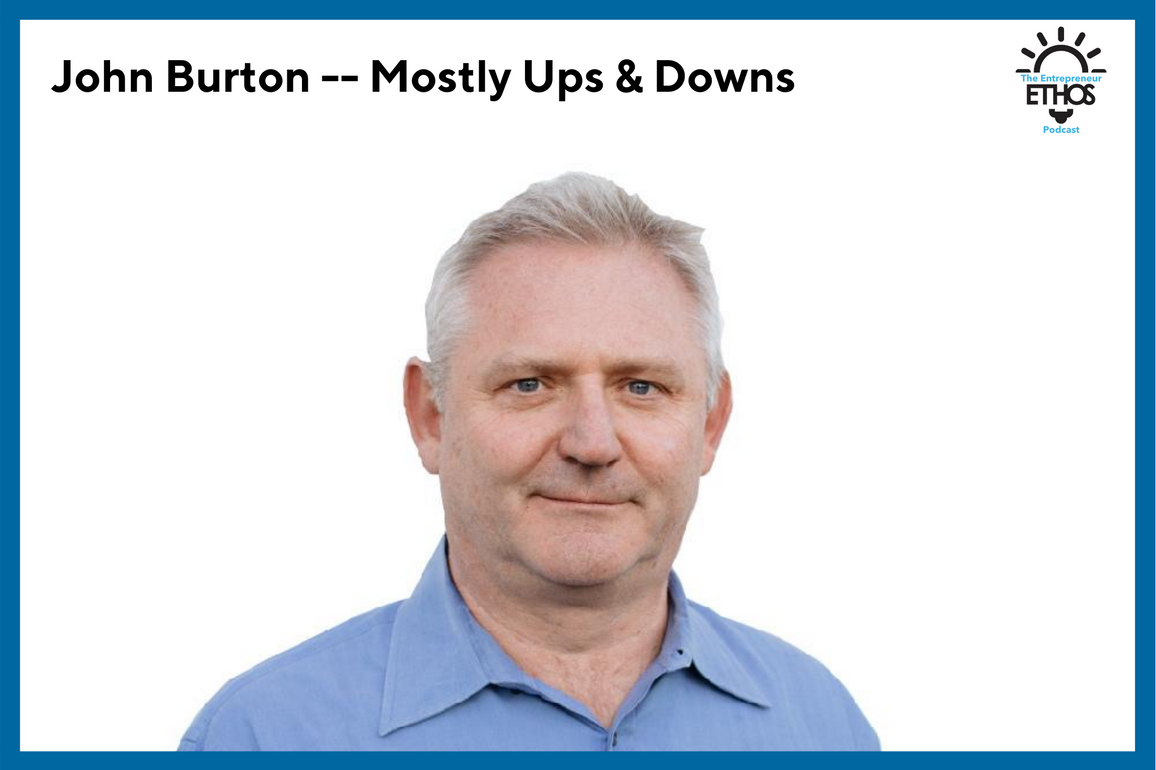 Managing the Ups and Downs of an Entrepreneurial Life: John Burton of UrsaLeo reflects on a life on and off the start-up journey.
Subscribe: Apple Podcasts | Spotify | Stitcher | Overcast
Summary

Today, I talk with John Burton who has been on and off the entrepreneurial track but definitely now prefers being an entrepreneur. John started his career as an electrical engineer and was tapped to run a start-up in Ireland, where he learned how to build a company from the ground up. He's founded and ran several businesses, most recently a fast-growing software services company which he cofounded with two Apple veterans, called UrsaLeo.
UrsaLeo comes from the central idea of a company providing a "digital twin" that allows for virtual monitoring. UrsaLeo is uniquely positioned to help companies manage buildings in the time of social-distancing with the use of 3D technologies.
John is finding that some companies are eager to use this time to implement new processes and strategies, proving that there might be hope for a quickly rebounding economy.
John has seen his fair share of dealing with hard times, having had to settle in mediation with a former partner at this old company. He talks candidly about how he handles stress, and how yoga and classical guitar are keys to helping him get through his day.
Now let's get better together
Actions to Try or Advice to Take
John works hard but is also sure to take breaks at times when it feels right. He usually plays classical guitar, because it engages a different part of his brain.
Though John didn't know exactly what his new company would do, he found people he wanted to work with and explored what was needed and what they had skills, talent, and interest in.
The only thing you can manage is your response to what happens. Entrepreneurship is full of highs and lows; find a way to manage how you respond to stay your course.
Links to Explore Further

Keep In Touch