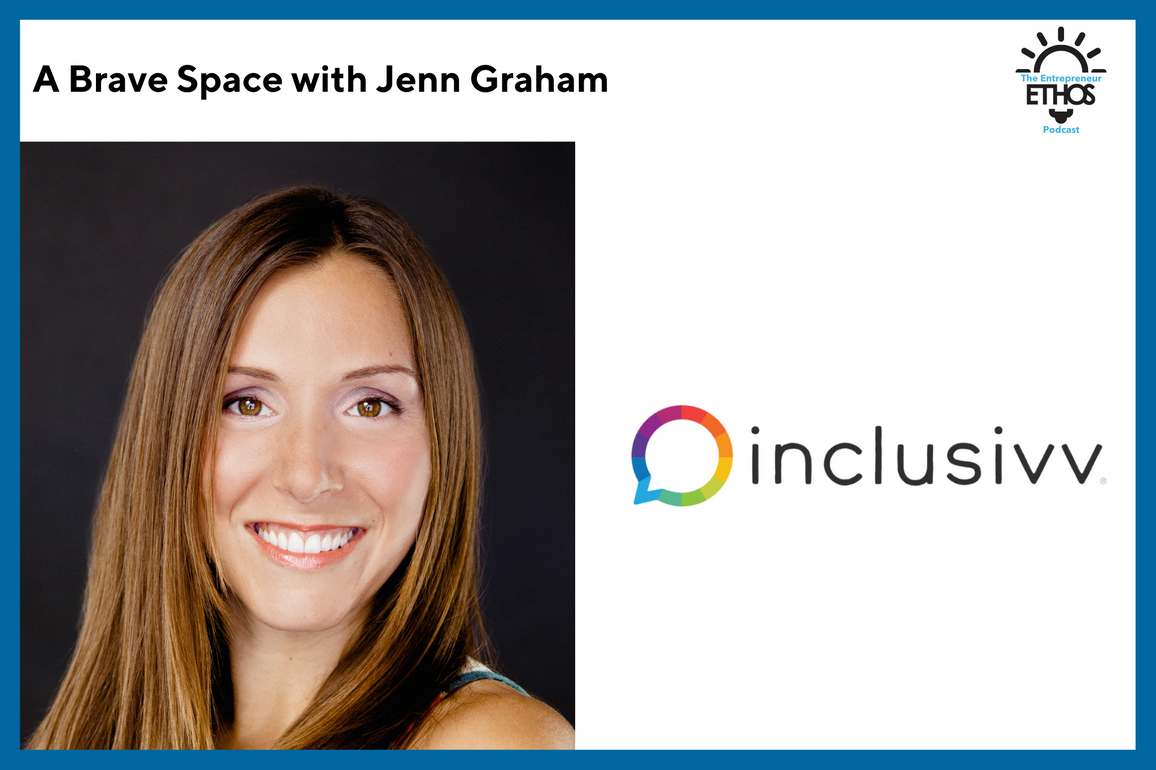 A Brave Space with Jenn Graham and Inclusivv
Subscribe: Apple Podcasts | Spotify | Stitcher | Overcast

Support the Show. Get the NEW AudioBook!

AudioBook: Audible| Kobo| Authors Direct | Google Play | Apple
Summary
Hey everyone. Stay tuned to the end of the interview where I'll give you some actionable insights that I learned from my guest. These insights are also in the show notes. As always, thanks for listening.
Now on to my guest for today, Jenn Graham of Inclusivv, formerly Civic Dinners.
Jenn trained in design but describes herself as a community organizer at heart. She helped start TedX Atlanta and while she saw a lot of value in the messages the speakers brought, she found herself getting frustrated by the limitations of a model that was speaker-centered. Her search for other models of fostering discourses around significant topics led her to exploring models like salons, Jeffersonian dinners, and focus groups. From here she formulated what became Civic Dinners - a structure to bring a small group of diverse people together to discuss topics of importance in their community. The idea took off, generating interest from local governmental groups and nonprofits that were looking for a way to engage millennials. This is when Jenn realized she needed to start thinking of this project as a business.
Civic Dinners - now Inclusivv - has hosted numerous gatherings, providing the greater Atlanta community ways to talk, offer input, and share stories. It's given organizations at various levels critical feedback they haven't been able to get anywhere else. It has been a way to elevate consciousness around social issues, and that has been the most gratifying result for Jenn.
The organization successfully pivoted to going virtual in 2020 and has developed a library of 50 different topic series as well as a structure to ensure a sense of safety, trust, and connection. Jenn reflects on how learning to listen - and how to disagree with empathy - has made an impact on her community, but also on her understanding of how to be a good leader.

Now, let's get better together.
Actionable Insights
Graham recommends that leaders "walk toward" conflict instead of away from it. As your business grows, start to welcome and value a difference of thought.
Recognize that every conversation operates on two levels: the spoken and the unspoken. Graham notes that when a group of people are diverse, the spoken - the content of the conversation - needs to be more explicit.
Graham offers data that points to a heightened sense of belonging after six months of participating in Inclusivv conversations. A sense of belonging can translate to partners and employees who feel more invested and are more productive.
Links to Explore Further
Keep In Touch